The Real Reason Jennifer Lopez Didn't Want To Tour With Janet Jackson
Shutterstock
If you've paid attention to Jennifer Lopez over the past two decades, you know that she works hard. She can sing, dance, and act, while doing it all effortlessly. Per IMDb, Lopez has over 100 acting credits to her name, and executively produced her own work in recent years, including the critically acclaimed "Hustlers," which was released in 2019. The film grossed over $100 million domestically, per The New York Times, and cemented Lopez as a serious actor.
While Lopez has worked hard to establish an empire, no one could imagine that her career would have become this successful when she debuted in 1993. Back then, Lopez was known more for her dancing abilities than her triple threat status now. Biography noted that Lopez got her big break after winning a national competition that earned her a role on "In Living Color" as one of the dancing "Fly Girls."
In the same year, Lopez appeared as a backup dancer in Janet Jackson's video for "That's The Way Love Goes," according to Cheat Sheet. In fact, Jackson was so impressed by Lopez's dancing abilities that she asked her to go on tour with her. However, Lopez said "no" to the offer for a very good reason.
Jennifer Lopez 'wanted out' of Janet Jackson's tour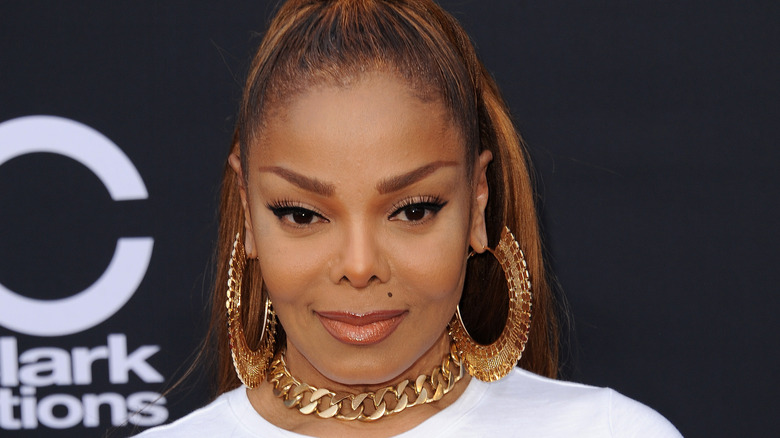 Shutterstock
In the early '90s, Jennifer Lopez was relatively unknown and had to seek opportunities to get her name out in Hollywood. As such, she became a backup dancer for New Kids on the Block and Janet Jackson, per Vogue. Jackson actually wanted Lopez to tour with her on the "Janet" tour, but the Latin superstar had other plans.
"She was supposed to do the whole 'Janet' tour, but she only did the 'That's The Way Love Goes' video," Jackson told Vibe Magazine in 2001. "Then she called me and said she wanted out, because she wanted to do her own thing." Despite the rejection, Jackson had no hard feelings toward Lopez, and praised her for taking control of her career. Lopez, for her part, cited Jackson as one of her inspirations at the 2018 Billboard Music Awards, where Jackson received the Icon Award.
"I probably started dancing because of her video 'Pleasure Principle,'" Lopez told Billboard. "It was one of my favorite videos ever, still is ... She deserves everything she gets. She is such a musical icon from an iconic musical family and she deserves everything she's getting."