What Kids Really Do When They See Blue's Clues & You!'s Josh In Real Life - Exclusive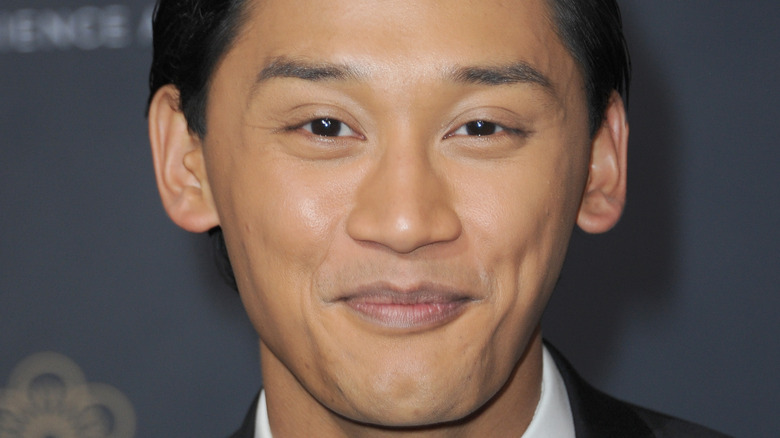 Albert L. Ortega/Getty Images
Josh Dela Cruz had a burgeoning list of Broadway credits but certainly wasn't a household name when Nickelodeon announced that he'd been tapped to be the host of "Blue's Clues & You!" back in 2018. Landing the lead role in the network's anticipated reboot "Blue's Clues," of one of its biggest-ever children's shows, took some doing; as Dela Cruz revealed during a Q&A with BUILD Series, he was one of the thousands of actors to audition for the coveted role of animated dog Blue's live-action BFF.
Among Dela Cruz's Broadway roles was Disney's "Aladdin," serving as understudy to star Adam Jacobs and even taking over the titular role when Jacobs exited the show. While this no doubt gave him some grounding in performing for an audience that was primarily children and their parents, he was otherwise a neophyte when it came to educational children's television with "Blue's Clues & You." In this exclusive interview with Nicki Swift, Dela Cruz opens up about what it's like to communicate with youngsters, and how those young fans react when they happen to encounter him face to face. 
Josh Dela Cruz loves the reactions he receives from young fans of Blue's Clues & You!
Meeting children in person, said Josh Dela Cruz, has been "amazing." The actor explained, "Thankfully, my reactions, whenever people recognize me, are positive. I don't have to worry about anything that's a sticky situation. It's usually parents first." Then, the kids have a few different reactions. "One is, 'Oh, I know who you are. You're my best friend,' and then we just have a great time and laugh," Dela Cruz said. "The other one is they get very shy and their parents say, 'Oh, you watch Josh every day,' and that's how I am."
In fact, that type of reaction is something that Dela Cruz can relate to when meeting a performer he admires. "That's how I am still, even after I see a Broadway show and I have friends that are in the show, I'll go to the stage door and other actors will come out and I'll still be very shy, because I'm like, 'Wow, you're really, really good,'" he explained. "The third reaction is I get this sideways glance where they're like, 'What are you doing out here? Where's Blue?' That's usually the only thing kids will say to me," he laughed. "If they work up the courage to ask me, they would be like, 'Where's Blue?' I'll have to say that, 'She's taking a nap at home,' or 'She's in school.' It's a lot of fun. I'm so grateful that every experience so far has been so positive."