The Truth About David Koechner's Ex-Wife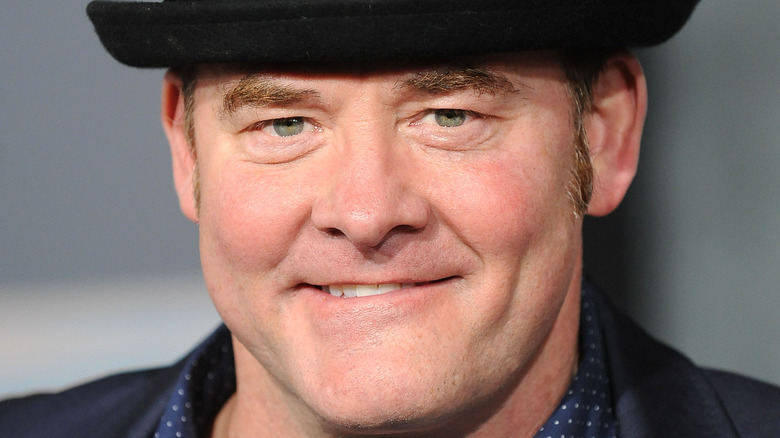 Shutterstock
"Anchorman" star David Koechner made headlines earlier this year after he reportedly filed for divorce from his wife of over 20 years, Leigh Koechner, in January, per TMZ. According to court documenAnchormants, their date of separation was listed as Feb. 1, 2019, and he asked for joint physical and legal custody of the ex's three minor children — 13-year-old twins Sargent and Audrey, and 8-year-old daughter Eve. David and Leigh are also parents to their eldest son, Charlie, and daughter Margot, 19.
Although the actor has yet to speak out about his breakup, his ex has had no problem talking about her experience and even taught a six-week webinar on divorce around the same time their split went public.
"As most of you know, I only teach from my experiences and learnings. I am in divorce proceedings right now and learning so d**n much," Leigh wrote in a now-deleted Instagram post, per Daily Mail. "Boy did it hurt (for years), but now I see the beauty it has and is bringing. Life isn't happening to us, it is happening for us," she added.
In addition to Leigh's work as a podcaster, she has built quite a name for herself. Keep scrolling to learn more about David Koechner's ex.
Leigh Koechner is one impressive woman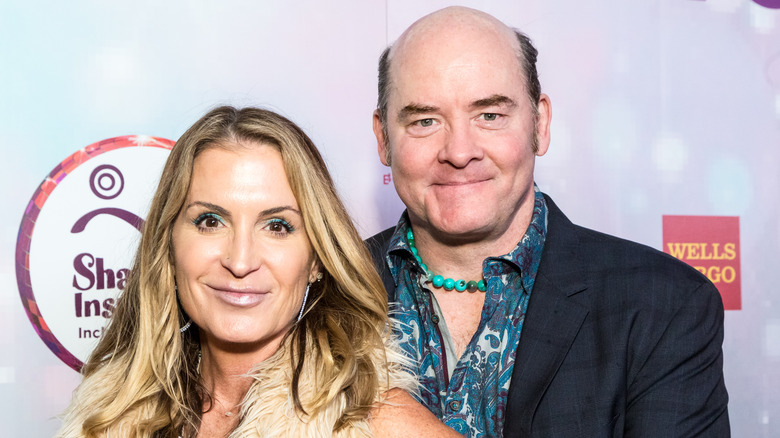 Greg Doherty/Getty Images
Prior to Leigh Koechner's days as a mother of five, the Kansas City native had a tough upbringing. According to her website, her mother was mentally ill and Leigh was going down a dark path until she met her ex-husband-to-be David Koechner in an airport.
But after more than 20-years of marriage to the comedian, Leigh is focused on herself and helping other women like her. In addition to hosting her "Messy Imperfect Life with Leigh" podcast, she works as a "Spiritual Teacher and "Empowerment/Divorce Coach," as per her Instagram bio.
Plus, it looks like Leigh has moved on with a new man named Macy Barton, and she can't help but gush over him. "It's beautiful to have someone who cares deeply and is here for me. As I for him," she wrote on Instagram on a loving photo of the couple in January. "It feels so good to be loved and cherished." It looks like Leigh is doing all right despite her impending divorce.