Chrissy Teigen Opens Up About Battling Postpartum Depression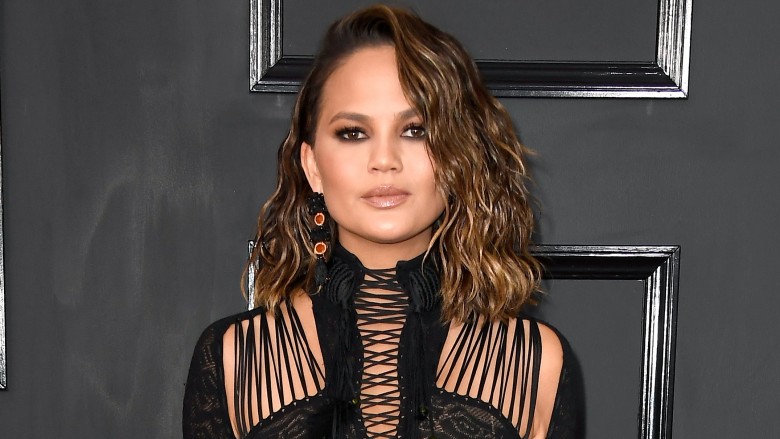 Getty Images
When you think of Chrissy Teigen, her hilarious tweets or her relatable obsession with food probably come to mind—not depression.
But, in an essay she penned for Glamour magazine, the model revealed that she battled postpartum depression after giving birth to her daughter, Luna, in April 2016. And it took her a while to figure out just why she felt as down as she did.
In the essay, Teigen, 31, describes attributing her depression to stress and a change in personality. The expressive Lip Sync Battle commentator explains, "I would be in my dressing room, sitting in a robe, getting hair and makeup done, and a crew member would knock on the door and ask: 'Chrissy, do you know the lyrics to this song?' And I would lose it. Or 'Chrissy, do you like these cat ears, or these panda hands?' And I'd be like: 'Whatever you want. I don't care.' They would leave. My eyes would well up, and I would burst into tears. My makeup artist would pat them dry and give me a few minutes."
She elaborates further, writing, "I couldn't figure out why I was so unhappy. I blamed it on being tired and possibly growing out of the role: 'Maybe I'm just not a goofy person anymore. Maybe I'm just supposed to be a mom.'"
But her symptoms continued to worsen, making it difficult to move, leave the house, or even get off of the couch. Teigen describes her life after giving birth as sitting in the same spot all day, rarely making it up the stairs to go to bed—or at all. She reveals, "I started keeping robes and comfy clothes in the pantry so I wouldn't have to go upstairs when John went to work. There was a lot of spontaneous crying."
Eventually, the social media maven, who boasts more than 10.7 million followers on Instagram alone, visited her doctor with the support of her husband, and she quickly realized that she was experiencing nearly every symptom of postpartum depression. But the journey there wasn't easy: "Postpartum does not discriminate. I couldn't control it. And that's part of the reason it took me so long to speak up: I felt selfish, icky, and weird saying aloud that I'm struggling. Sometimes I still do."
After having gone through that experience, Teigen wants other mothers to know that there's no shame in struggling after giving birth. "I don't want people who have it to feel embarrassed or to feel alone," says Teigen, who joins a list of Hollywood women who have opened up about facing postpartum depression.