This Is How Far Melania Trump Actually Got In School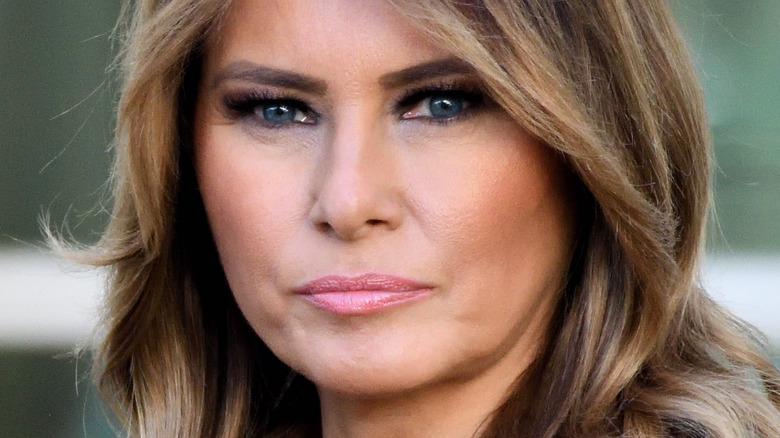 Shutterstock
Former first lady Melania Trump didn't reveal much about herself, her family, and her background during her time in the White House. In fact, she had very few public speaking engagements and even fewer interviews with the media. And while her husband, former President Donald Trump, stirred more than his fair share of controversies during his term, Melania has a few controversies in her past, too. Some people can't help but wonder if Melania may have misled people about her education.
It turns out, there are some discrepancies between what Melania's former White House biography stated and what the truth really is about her past. For example, according to ABC News, claims have been made that Melania speaks five languages fluently: Slovenian, English, French, Italian, and German. While there's no doubt that she speaks Slovenian and English, there is no concrete proof that suggests she speaks any more languages, other than Pope Francis asking Melania while greeting both her and Donald (via Time), "What are you feeding him, potica?" in Italian. Per Snopes, Melania reportedly struggled to speak Italian while meeting with the pope in 2017.
With that said, a lot of people can't help but wonder if Melania truly is the international polyglot armed with a degree in architecture that she claims to have. Read on below for the answer!
Did Melania Trump lie about her college degree?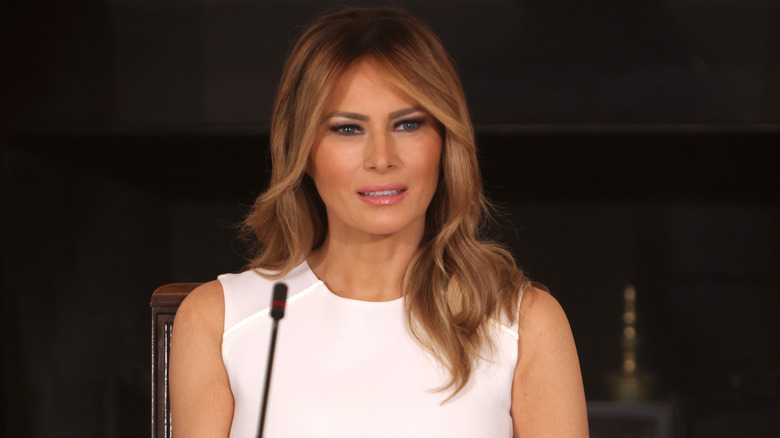 Alex Wong/Getty Images
Back in 2016, eagle-eyed critics noticed that then-President-Elect Trump's government website claimed that his wife "paused her studies to advance her modeling career in Milan and Paris" before coming to the U.S., according to NBC News. Before then, Melania's site reportedly claimed that she had a degree in design and architecture from Slovenia. However, a professor who taught the future FLOTUS at the University of Ljubljana said that she never finished his course. In other words, Melania definitely began her college career, but there's no evidence that suggests she graduated with a degree.
If that weren't enough, Melania may have lied about her education while under oath. During a court deposition in 2013, Melania stated that she had graduated with a bachelor's degree in architecture. "I attended and graduated from design school, from Fashion and Industrial Design School and also attended, graduated from architecture degree, bachelor degree," she said (via Vanity Fair).
While the world is yet to see any evidence in Melania's reported degree or her talents in architecture and design, you can't say she didn't learn anything during her four years in Washington, D.C. Melania certainly mastered the art of deflection, and with no degree required.