Where Do Tyra Banks And Naomi Campbell Stand Today?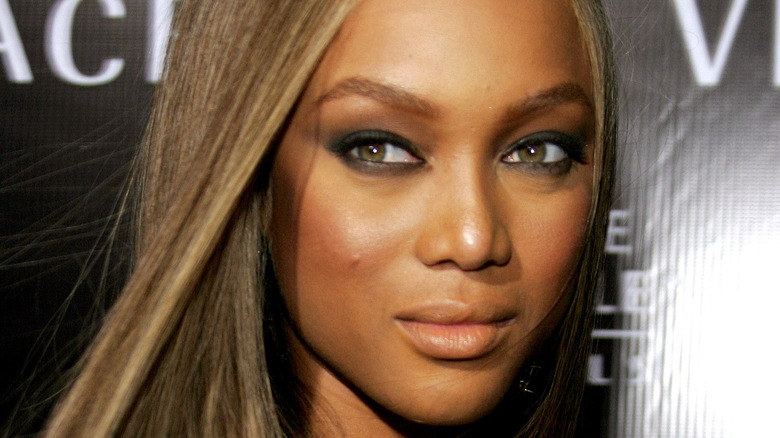 Shutterstock
Tyra Banks and Naomi Campbell have a very complicated history between them. Back in the early 1990s, Campbell was the "posh" model who walked the runway for some of the biggest couture designers in Paris and Milan while Banks became the face of drugstore beauty brands like CoverGirl. Compared to Campbell, who was one of the high-fashion supermodels of the world, Banks went the more mainstream route with brands like "Sports Illustrated" and "Victoria's Secret."
So what started the world's longest running feud between two of the biggest models in the world? No one knows exactly, but Banks basically shaded Campbell when she suggested that she wanted to be a model who was more in control of her career. She told The Daily Telegraph in 1997 (via Jezebel), "My idols weren't Naomi Campbell or even Linda Evangelista; they were Claudia Schiffer and Cindy Crawford. They took their name and made it into a business and that's what I wanted to do."
Yikes. It's no wonder there were reports at the time that said Campbell didn't want to walk any of the same runways Banks was on while Banks blamed Campbell for causing "some of the lowest times of my life" (via Skavlan) as she had to leave modeling agencies and her mother even had to quit her job because of their feud. So, where do these two models stand today in their relationship today? Read on below to find out!
Naomi Campbell and Tyra Banks have very different sides to the story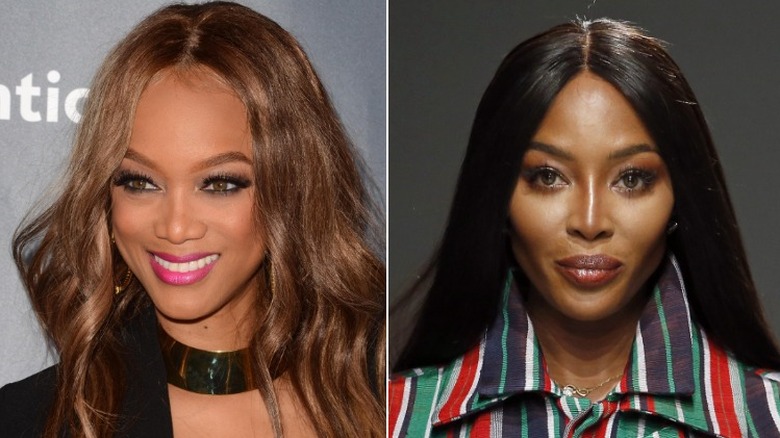 Shutterstock, Thierry Chesnot/Getty Images
Apparently to this day, Naomi Campbell still wants people to believe that it was Tyra Banks who acted like the Regina George of the modeling world, and not her. Back in November 2020, the supermodel shared an article from The Things that said, "Here's Why Fans Are Starting To Think Tyra Banks Is The Real Mean Girl, Not Naomi Campbell," according to Page Six. Campbell was seemingly suggesting that Banks' narrative of always being the victim in their feud wasn't entirely true.
But in 2019, Banks told the Wall Street Journal that whatever beef was between them is something she wants to bury in the past. She also suggested that it was Campbell who did everything she could to push Banks out of the limelight. She told the publication, "As much as I was booking every single fashion show, people didn't know I was going home at night crying my eyes out because a woman that I was looking up to seemed like she just didn't want me to be there, and was doing everything in her power to make me go away."
While it sounds as though Banks was looking for a supportive role model in Campbell, she felt like she didn't get it. Campbell, for her part, seems adamant in clearing her name in this so-called feud.