For Every Time Tom Cruise Has Been Controversial, This Moment Stands Above The Rest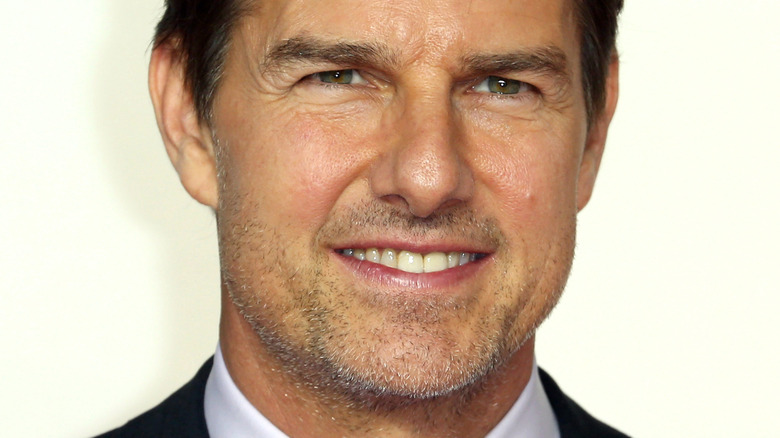 Shutterstock
From jumping on top of Oprah's couch and proclaiming his love for Katie Holmes to sparking debate with his criticism of psychiatry and anti-depressant drugs and even trying to promote Scientology as a religion in Europe (via Yahoo), Tom Cruise has had his fair share of controversy over the years. the actor remains one of the film industry's biggest stars, but he's also made headlines for some of the questionable things he's said and done in the past.
For example, Cruise has been mocked for his out-of-place laughter in his interviews and for his extreme passion for Scientology. Back in 2008, a video promoting Scientology leaked in which Cruise presented a hypothetical but strange scenario. "Being a Scientologist, when you drive past an accident, it's not like anyone else," he says. "As you drive past, you know you have to do something about it because you know you're the only one that can really help."
The actor has done some rather bizarre things, like when he dressed up as his "Tropic Thunder" character Les Grossman and dance on stage with Jennifer Lopez at the 2010 MTV Awards (via Vulture), or when he lashed out at a reporter for 60 Minutes Australia. But for every time Cruise has been controversial, this moment stands above the rest.
Tom stepped over a major line with Brooke Shields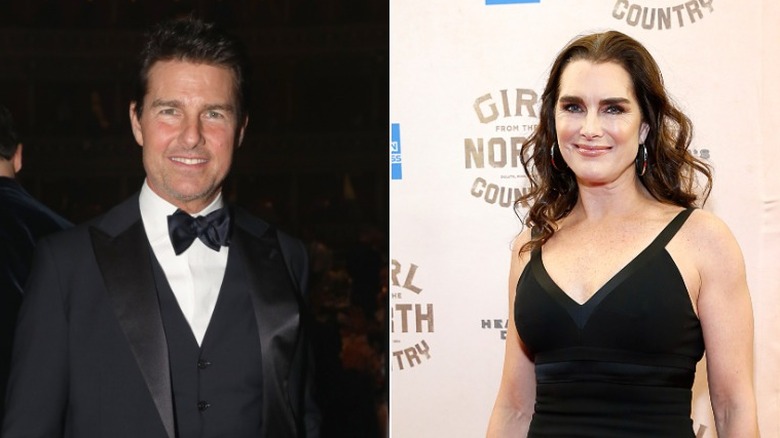 Lia Toby/bfc, John Lamparski/Getty Images
Back in 2005, Cruise got into a spat with Brooke Shields over her use of antidepressants to treat postpartum depression following the birth of her daughter Rowan in 2003. Cruise called her actions "irresponsible" and suggested women should take care of themselves with "vitamins and exercise." If that weren't enough, Cruise had this to say about the actress to Access Hollywood (via People): "I care about Brooke Shields because I think she is an incredibly talented woman, (but) look at where has her career gone."
Whoa. That's when the "Suddenly Susan" star gave Cruise a mind-your-own-business response. According to People, she said at the time, "Tom should stick to saving the world from aliens and let women who are experiencing postpartum depression decide what treatment options are best for them."
However, Shields told Jay Leno on "The Tonight Show" in 2006 (via People) that after everything was said and done, Cruise came to her house to offer a heartfelt apology. They managed to patch things up so well that Shields also attended the actor's wedding to Katie Holmes in Italy later that year, per Us Weekly. While calling Shields "irresponsible" for taking antidepressants was one of the most controversial things he said, Cruise reaching out to her to fix things was also one of the most respectable things he's done.