Inside Jerry O'Connell And Rebecca Romijn's Marriage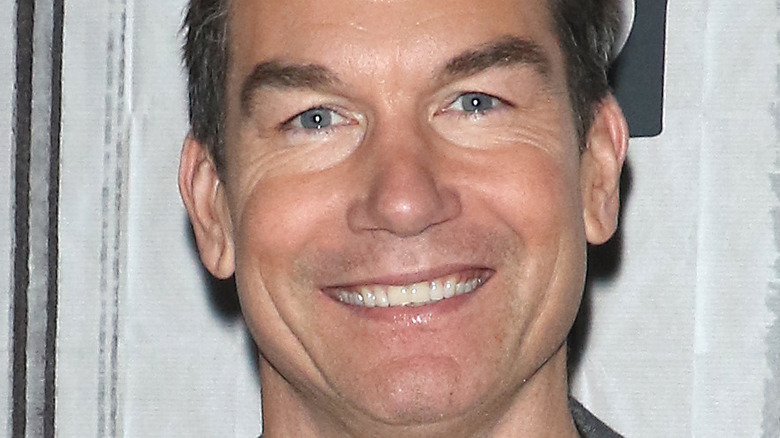 Jim Spellman/Getty Images
In an industry where anything over three months is considered a long-term relationship, it's always refreshing to see a couple who can go the distance. And it's especially refreshing when it's super couple Jerry O'Connell and Rebecca Romijn, because... well, just look at them!
The gorgeous pair have been going strong for over 15 years — a veritable lifetime by Hollywood standards. According to an interview in People, the "Sliders" actor first noticed the recently divorced Romijn at a party in Las Vegas in 2004. A whirlwind romance soon followed, with O'Connell proposing only a year later (hey, who says good things only come to those who wait?)
Since then, O'Connell and the "X-Men" star have enjoyed one of the most stable marriages in the biz. Although the lovebirds are relatively low-key when it comes to publicity and social media, their grand romance does occasionally make news, like when O'Connell casually gifted Romijn a whole vineyard. Apart from extravagant presents, how did O'Connell and Romijn manage to stay so adorably in love? Read on to find out!
Jerry O'Connell and Rebecca Romijn reveal the secret to lasting love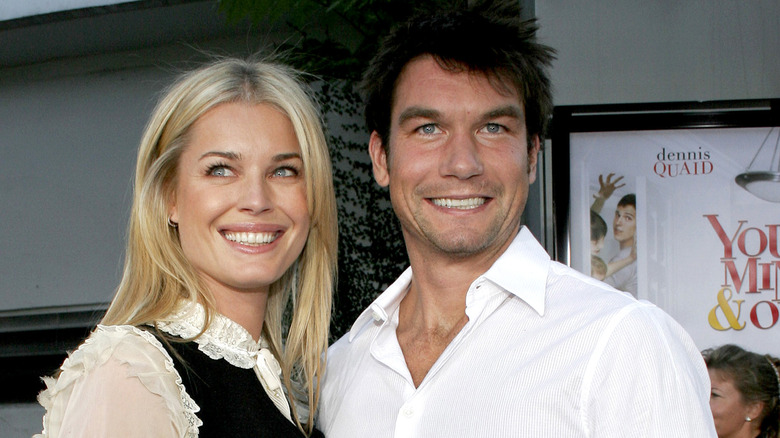 Shutterstock
Although many might guess that long-term commitment is based on trust, understanding, and communication, Jerry O'Connell has a more, ahem, "practical" tip. "We had twins and now we're too afraid to split up because one of us might end up with our kids," the actor joked to Us Weekly. Referring to Dolly and Charlie, the twin daughters he shares with Rebecca Romijn, O'Connell can't help but crack some classic dad jokes: "You know how famous couples go through custody battles and they're crazy and drag on for years? We would have a very quick [one]. 'Your honor, I should not have anything to do with these children."
Dad humor aside, it's clear that O'Connell has a deep love for his family, with him recently gushing to People how delighted he is to spend extra time with his wife and children during quarantine. As for Romijn, she brought up to Redbook Mag in 2013 about how she and O'Connell operate as a team. "We're each other's assistants," she explained. "We pick up each other's slack. Whoever is less busy helps the busier one." Sounds like a great system!
Hey, with the world being what it is, we're just happy to see a beautiful relationship thrive.