What We Know About Emily Wickersham's And Blake Hanley's Divorce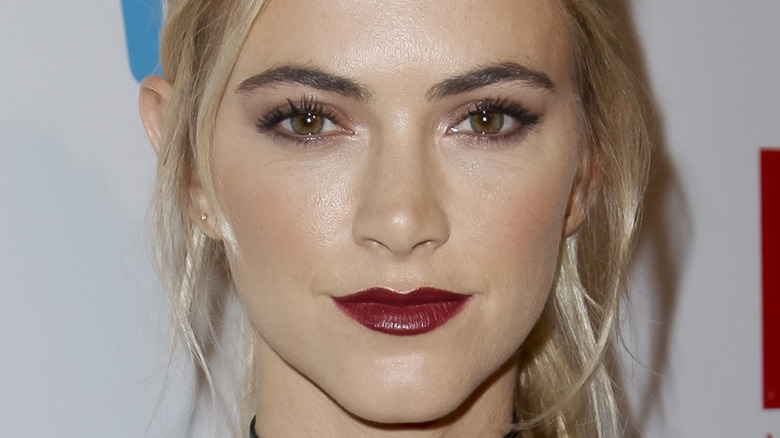 Tibrina Hobson/Getty Images
Emily Wickersham, who played Special Agent Eleanor Bishop on "NCIS," became a fan-favorite on the show as soon as her character was introduced. Although Wickersham's Bishop is no longer on the show, she's still a character many adore on "NCIS" reruns.
Throughout her time on the show, Bishop was married to NSA lawyer Jake Mallory (Jamie Bamber). But when Mallory had an affair with someone he'd worked with, Bishop filed for divorce, per Express. Bishop didn't cry too much about the fate of her marriage, though, because she'd been spending time with Agent Nick Torres (Wilmer Valderrama) both on and off the clock. Bishop's chemistry with Torres had fans comparing the couple to Tony and Ziva, loved-up characters who left the show long before Bishop and Torres were turning up the heat, as noted by Inquisitr.
As it turns out, life imitates art — or art imitates life, depending on the situation — because Emily Wickersham got divorced in real life, too. So, who is Wickersham's now-ex-husband, Blake Hanley? Let's take a look.
Blake Hanley is keeping busy post-divorce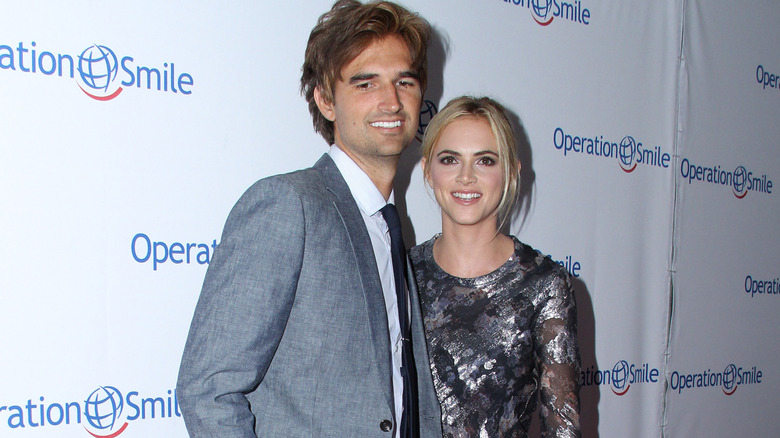 Shutterstock
Blake Hanley is the lead singer of the indie rock band Ghost Lion. According to The Independent, he married Emily Wickersham in 2010 in the Florida Keys. In 2018, after eight years of marriage, the pair divorced. The details behind the whys of the divorce seem to be very private. It's also quite difficult to find out any other information on Hanley, because he doesn't have any social media accounts, and Wickersham doesn't share many details about her personal life on her own Instagram. But while Hanley isn't big on sharing his private life with the press, he's definitely a fan of sharing details about his music career. 
In May 2019, the West Palm Beach, Florida, native got a chance to play at South Florida's famous SunFest, a festival where rock bands get to perform for crowds of thousands. He told the local CBS affiliate at the time that performing at the festival was a dream come true. "With everything I've gone through, it has been a year ... it has been a journey," he said. He also revealed that he's not in Ghost Lion on a full-time basis: He's actually a domestic-violence lawyer, and works with the Legal Aid Society of Palm Beach County. It looks like he's plenty busy following his split.