Inside William Daniels' Relationship With The Boy Meets World Cast Today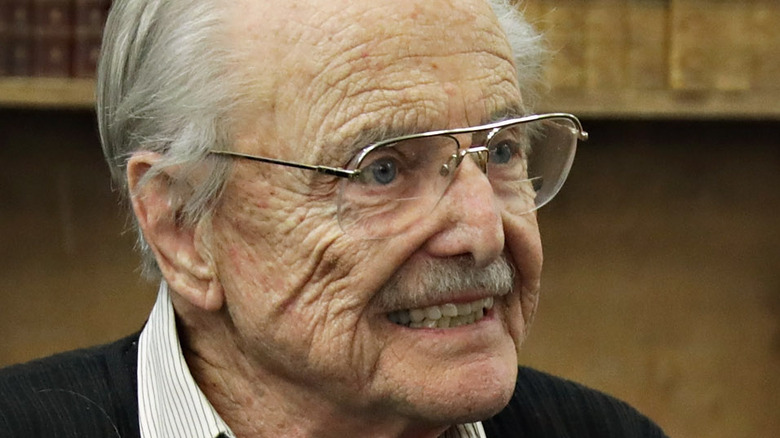 Cindy Ord/Getty Images
When actor William Daniels first appeared on the hit 90s television show "Boy Meets World," viewers loved his portrayal of the stern-but-endearing teacher Mr. George Feeny. In 2015, Daniels reprised his role as Feeny for an episode of the Disney Channel reboot "Girl Meets World," which proved his dedication to the beloved franchise. 
However, in 2017, Daniels published an autobiography where he revealed that he almost quit after the first table read due to the portrayal of Mr. Feeny. "I had too much respect for the underpaid, underappreciated teachers of this country to portray one of them a fool," Daniels wrote in an excerpt obtained by Vulture. "Mr. Feeny's appeal was due to the fact that he was a friend, a mentor, and an advisor all rolled into one." Once the role got reworked, Daniels returned. "[Boy Meets World fans still] tell me how important the show and the role I played were to them in their formative years," he added.
If Daniels had quit, he wouldn't have gotten to know the other cast members and formed such strong bonds. So, is the actor just as close with the cast today as he was back then? Let's find out. 
William Daniels remains admired by the cast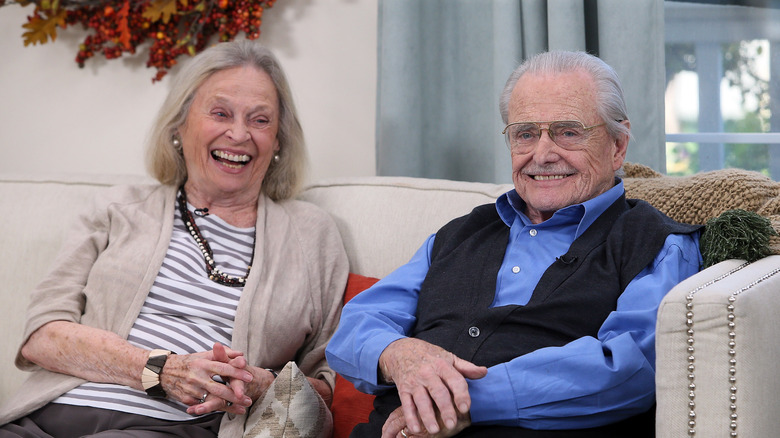 David Livingston/Getty Images
Out of all the cast members from "Boy Meets World," the one that William Daniels is the closest to is his on-screen love interest, Lila Bolander (Bonnie Bartlett), a college dean who he meets in Season 6. And as it turns out, the characters of Mr. Feeny and Lila are just as in love in real life, too. Bartlett married Daniels in 1951 — over four decades before "Boy Meets World" aired — and they share children and grandchildren. In December 2020, they celebrated their 70th wedding anniversary. "I think our relationship is based on mutual respect and I think she is smarter than me, better actor than me, and so I just hang on, you know, and try to get along," Daniels joked to Forbes.
In 2019, the "Boy Meets World" cast, including Daniels, reunited at the Fan Expo convention in Boston, and since then, he has virtually appeared at other show-related reunions, including New York Comic Con in May 2020. It just goes to show how much he still loves the show and the actors who helped bring it to life. 
Of course, the feeling of admiration is mutual. Ben Savage, who played Daniels' student Corey Matthews, gushed to Us Weekly, "Bill [Daniels] was a total professional and just an elegant actor and a gentleman. And I think it wasn't necessarily anything that was served up on a platter, in terms of like kernels of wisdom, but I think he really did lead by example, and he set a wonderful bar for the cast."