Real Housewives' Teresa Giudice's Mom Died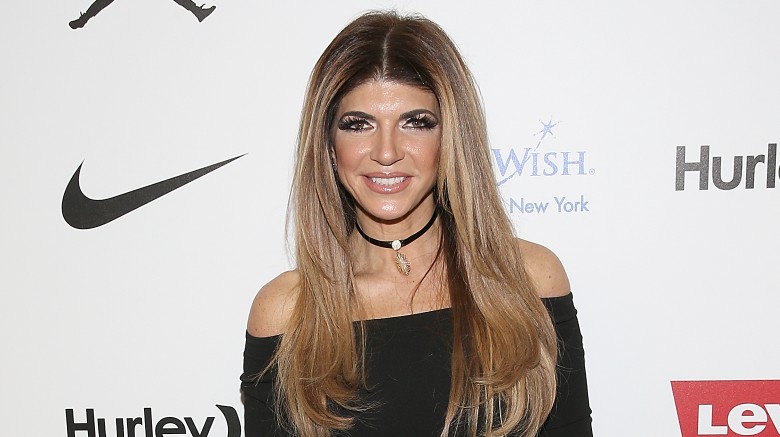 Getty Images
The Real Housewives of New Jersey's Teresa Giudice's mother has passed away. According to E!, Antonia Gorga, who fans will know from her appearances on the reality show, died from natural causes on March 3, 2017.
"Yes. Antonia Gorga passed away at the age of 66," a source reportedly told Us Weekly. "Teresa has been in the hospital with her and is inconsolable now. Teresa is also in communication with [her husband] Joe and will be visiting as soon as she can."
Teresa's husband, Joe Giudice, is currently serving his 41-month sentence in federal prison for fraud. The mother of four daughters and best-selling cookbook author took to Instagram to comment on her beloved mother's passing, "Thank you for the love and support during this extremely difficult time. My mother was a very cherished part of our family and she'll be deeply missed. Each and every one of your messages of love & support are so appreciated. Give her eternal rest O Lord and may your light shine on her forever."
The Bravo star's father, Giacinto Gorga, has been struggling with health issues in recent years, as chronicled on RHONJ. Antonia is also survived by her son, Joe Gorga, and his wife Melissa (also stars of The Real Housewives of New Jersey), and seven grandchildren. Joe's only daughter, Antonia, is named after her grandmother.
Melissa wrote on Instagram of her late mother-in-law, "May she rest in peace. She was a beautiful woman who loves her children & grandchildren so immensely... I watched Joe & Teresa sit by her side for the last three months, the heart in this family is strong & she will live in our hearts forever."
Our thoughts are with the families during this difficult time.