Richard Simmons' Friend Alleges The Star Is Being Held Hostage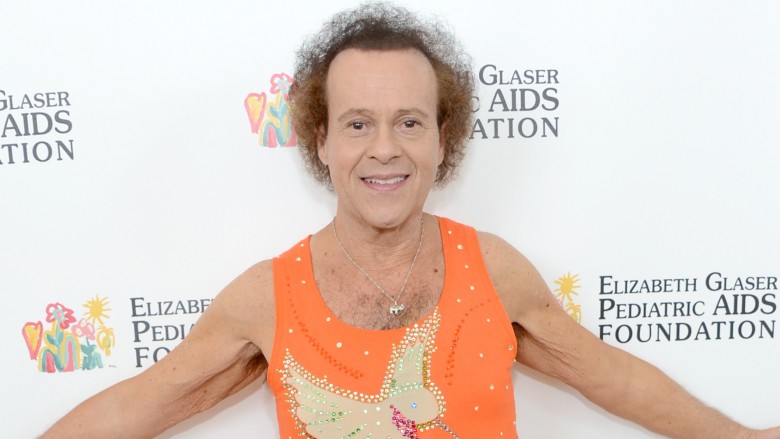 Getty Images
Where has the fitness guru gone?
Richard Simmons, 68, once dominated the airways with his peppy commercials for aerobics videos and appearances on late night talk shows. But in recent years, Simmons has all but disappeared from the public eye.
His friend, Mauro Oliveira, wants to know why. In a new podcast, appropriately titled Missing Richard Simmons, Oliveira points the finger at Simmons' housekeeper, Teresa Reveles.
He believes that the woman is holding Simmons hostage in his own home.
"It was 6 p.m., and I went into his house. He was sitting in the living room, and he was very weakly, physically and mentally. He was trembling. He said, 'Mauro. I called you here because we cannot see each other anymore. I'm just going to stay here,'" Oliveira, who had previously worked for Simmons as an assistant and masseuse, recounted for the podcast (via People magazine). "I thought of the worst. I thought the worst was going to happen. I thought he was suicidal."
But, before Oliveira could help his friend to his massage room, Reveles ordered him out: "She realized that I was in the house, she started screaming like a witch, 'No no no no, get out, get out! I don't want him here!' Richard looked at me and said, 'You got to go.' I said, 'Really? Is she controlling your life now?' and he said yes. And that I have to leave."
While Oliveira hasn't seen Simmons since that day, Simmons insists that he's doing just fine. In March 2016, he called into the Today show to dispel any rumors that he's being held against his will. He's simply done with the spotlight—at least for now. "I've taught, like, thousands and thousands of classes and, you know, right now I just want to sort of just take care of me," the fitness instructor said. "I just really don't want to do anything. I just don't want to be traveling anymore. It certainly has taken its toll on me."
Giving his fans hope for his return to TV, Simmons added, "You haven't seen the last of me. I'll come back and I'll come back strong."
While Oliveira demonstrates concern for the aerobics icon, Missing Richard Simmons creator Dan Taberski admits that Oliveira's theory has one major hole: According to People, the former assistant believes Reveles is using witchcraft to hold Simmons hostage.