Who Is Queen Elizabeth's Best Friend?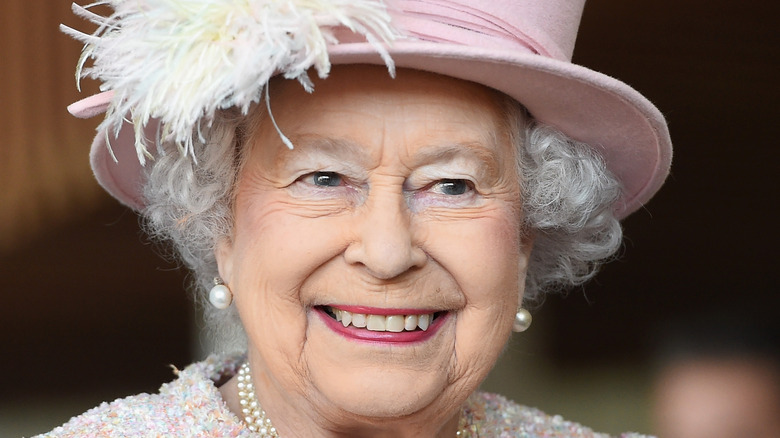 Stuart C. Wilson/Getty Images
Queen Elizabeth II has shared many greetings and said several goodbyes in her time. Many relationships in the royal family have transitioned. Kids have grown up and gotten married and now have kids of their own. She has known many people in her life — some close, others customary. Many of them are gone, including her husband, Prince Philip. And the queen has seen it all.
Philip's death on April 9, 2021, at the age of 99, left the queen "heartbroken," and even though the prince had been in poor health in the months leading to his death, the loss was "still a surprise," according to Us Weekly. After all, Elizabeth and Philip had the longest marriage in the history of British royalty. Philip's loss on that day in April was only one-half of the mourning. Her close friend and longtime horse racing advisor Sir Michael Oswald also died the same day at age 88. For a person who lives such sheltered life, the double losses were surely hard for the monarch to deal with. 
But, like everyone else, the queen still has people she adores, people in her close inner circle who she can rely on — best friends, as us normal people might say. But does the queen have that one best friend on whom she can really rely, and more importantly, have a pleasant time with? Turns out, she does. Hint: this person also happens to be a trusted royal family member for a long time.
Queen Elizabeth's best friend is her first cousin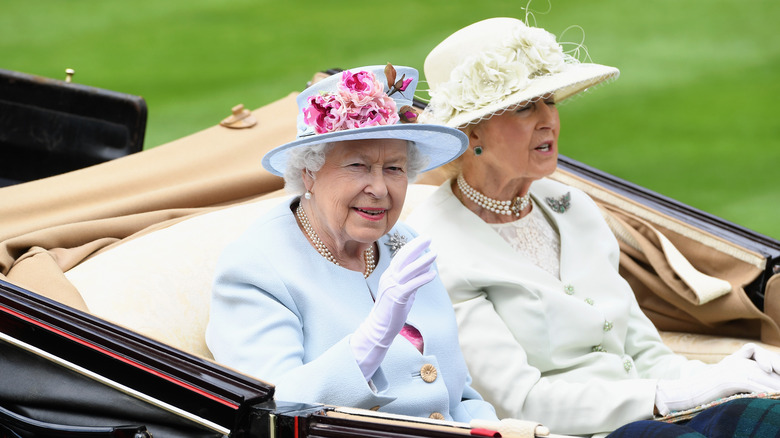 Stuart C. Wilson/Getty Images
For Queen Elizabeth II, finding her best friend wasn't a long and arduous search. She found a wholesome companion in Princess Alexandra, her first cousin. Elizabeth and Alexandra go a long way back. Alexandra was born about ten years after Elizabeth, and the princess was a bridesmaid at the Queen's wedding to Prince Philip in 1947.
Hugo Vickers, the biographer of both Elizabeth's mother and Wallis Simpson, told Express that royal fans love to catch a sight of Alexandra. "If you were a royal-watcher standing in the street, there's no one you'd like to see more than her," he told the outlet. "She's a sort of national treasure. She's the genuine article: the most royal of all of them – the daughter of a British prince and a princess with Greek and Russian royal blood."
Per Express, Alexandra is often regarded as the queen's best friend. Don't just take their word for it — the royal family's website says that the princess "supports The Queen in her duties as Head of State, attending ceremonial occasions alongside other members of the Royal Family." Now, this sounds like an everlasting friendship with so much to celebrate!