The Real Reason You Never Hear From Blu Cantrell Anymore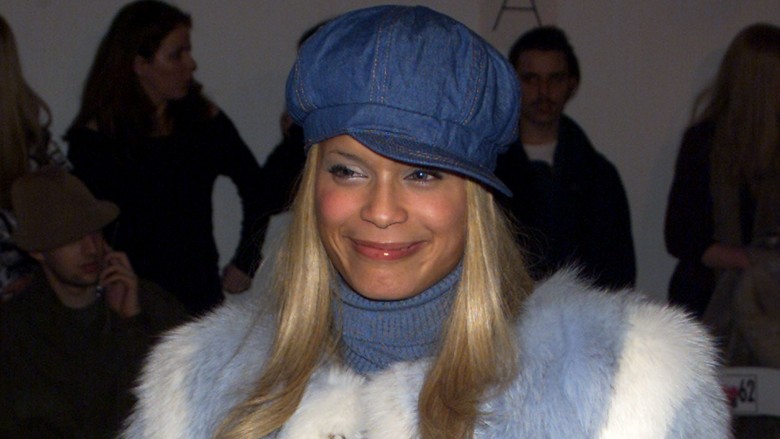 Blu Cantrell burst onto the music scene in 2001 with the release of her debut album, So Blu, which features the hit song "Hit 'Em Style (Oops!)." It was a good start to a career and it earned her Grammy consideration, but despite the instant fame, she became her a one-hit wonder. 
In the coming years, the R&B star would release a second album, Bittersweet, which also received a Grammy nomination but failed to garner much attention with fans. After falling out of the spotlight, much of the news about the Rhode Island native turned negative. From a failed reality show attempt on NBC and racy photos from her past resurfacing, to her suffering a minor mental breakdown, the press went from bad to worse. While we wait to see if she will ever stage a true comeback, let's examine the real reasons you never hear from Blu Cantrell anymore.
Hitting up the new class of R&B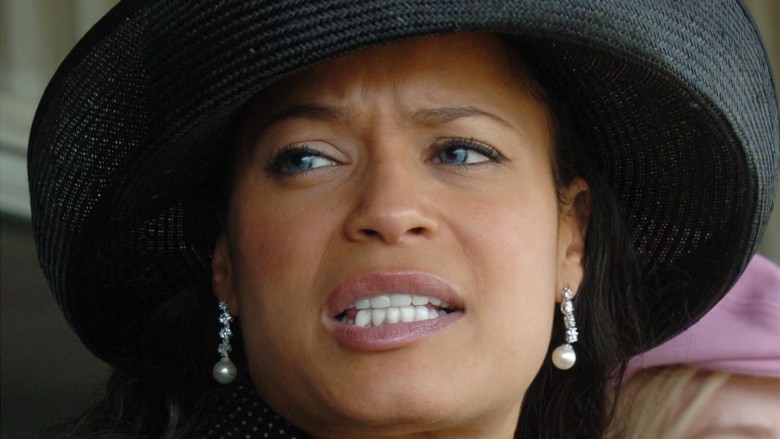 Much of R&B is about collaboration, and Cantrell has seemingly indicated that she's unwilling to jump in the booth with today's crop of stars of the genre. Specifically speaking, Cantrell's not into singers who use the help of electronic systems to stay on key. 
"Everything is a little more filtered today," Cantrell told Australia's The Music in 2016. "I try to be nice when I say it's more filtered." She describing the state of R&B at the time as "played out" and "ridiculous." She added, "Everyone's lip-syncing and they're using Auto-Tune and it's something that I will never do — it's just not my style. I refuse to do that." 
That said, Cantrell still enjoys the "old stuff" and has resigned herself to working with her contemporaries from yesteryear. The singer told The Music she was working on a Christmas album with the help of great '90s R&B voices such as Angie Stone and Chanté Moore, although as far as we can tell, that project was never released.
It seems that if Cantrell wants to really make a comeback, she may need to either embrace the current trend in music, find a hit-making producer, or invent a new sound. Until then, she risks being kept out of the spotlight.
She may be dealing with larger issues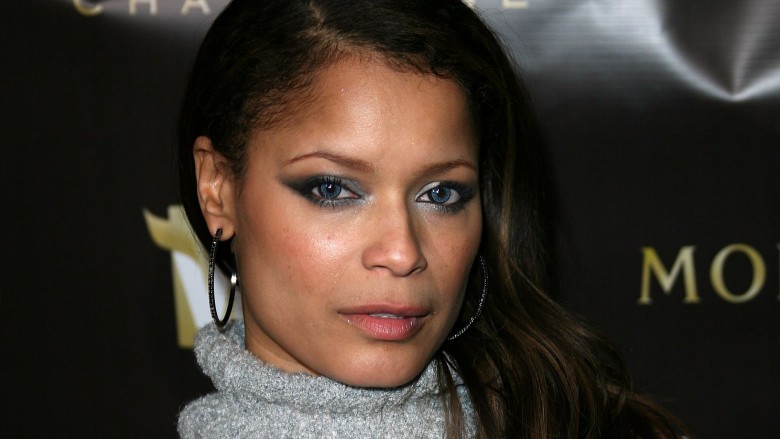 Things in haven't gone so smoothly for Cantrell in recent years. According to TMZ, she suffered what sounded like a truly scary incident in 2014, when she was reportedly picked up by police in Santa Monica, Calif., after "running through the streets, ranting about people trying to kill her." 
The tab said Cantrell was taken into custody around 2 a.m. after witnesses claim the star was shouting about someone giving her "poisonous gas." When authorities arrived, she supposedly pulled herself together enough to ask officers a loaded question: "Do you know who I am?" Although it's unlikely the men and women in blue had a clue who Cantrell was or her claim to fame, she allegedly told them she's a "one-hit wonder." Cantrell was reportedly evaluated at a local hospital.
Following an episode like this, it's understandable why Cantrell might choose to duck the spotlight for a while. Perhaps she's remained focused on self-care.
One and done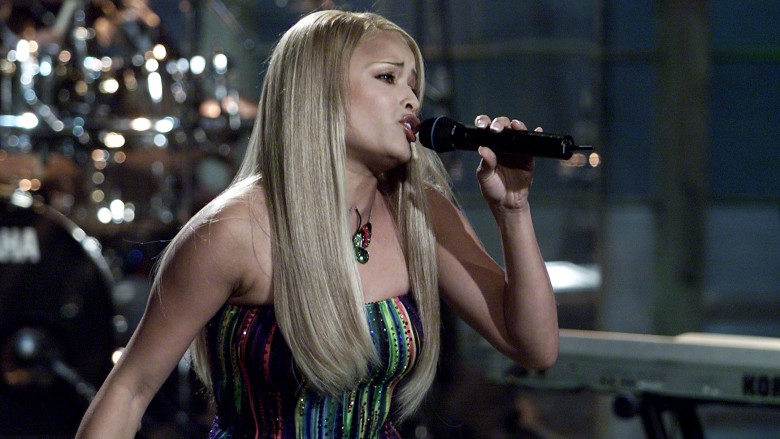 Perhaps the most obvious reason why fans haven't heard from Blu Cantrell in years is because she's a one-hit wonder, literally.
In 2001, Cantrell released her debut album So Blu, which featured the single "Hit 'Em Up Style (Oops!)." The song skyrocketed to the top of the charts peaking at No. 2 on the Billboard Hot 100 and staying a whopping 34 weeks on the countdown. RIAA reported that Cantrell earned a gold record in August of that year. In all, she sold at least 500,000 copies of that album.
Two years later, Cantrell followed that up with her sophomore album, Bittersweet, which was led by the single "Breathe." Unfortunately, that song failed to make an impact. According to Billboard, it peaked at No. 70 on the charts and stayed on 20 weeks all together. She claims the single was much larger in other parts of the world; maybe that explains her absence from the spotlight in the States.
To date, Cantrell has not released any singles or albums since 2003, but in a 2016 interview with Fuse TV, the singer said her work is still "timeless," adding, "I've been eating off of those records and have been doing shows nonstop."
She hates the music industry's relationship with sex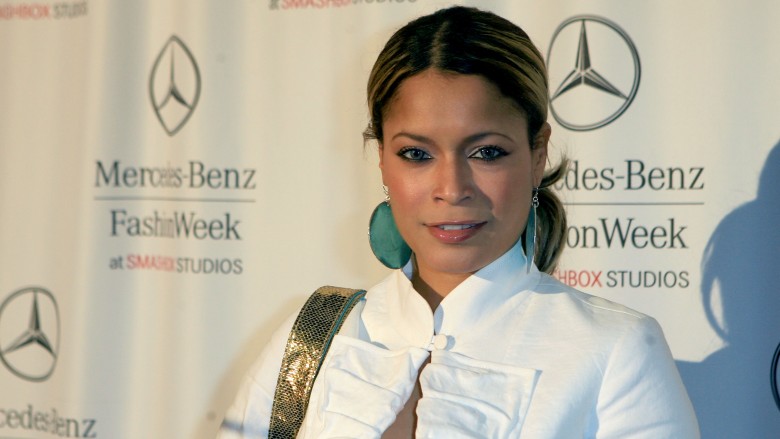 Cantrell posed nude for a magazine called Black Tail at age 18, but that doesn't mean she's interesting in using sex to sell appeal to sell her music. "I'm not a porn star," she told The Telegraph in 2003. "I'm not ashamed of what I've done, 'cos it was a tough time and it paid some bills, but it's not like I made a career out of it. I think my talent definitely overrides one nude shoot."
In fact, Cantrell made the case that the music industry was too sexually charged. "To me, music is not about sex. It's about emotion and melodicism," she said. "But I'm not kidding myself. I wouldn't have got a record deal if I didn't look cute." She added, "You shouldn't have to take off all your clothes to get attention, but that seems to be what the public wants."
We're not suggesting Cantrell fell off the radar for refusing to sex up her image, but perhaps her outspoken critique ruffled some industry feathers at the time. "The music business is a lot more brutal. It's conniving and deceitful..." she said. "At least with the sex business they're gonna give you your money in your hand after you're done. The music business, you get screwed and you don't even get your money!" 
Her reality TV circus act flopped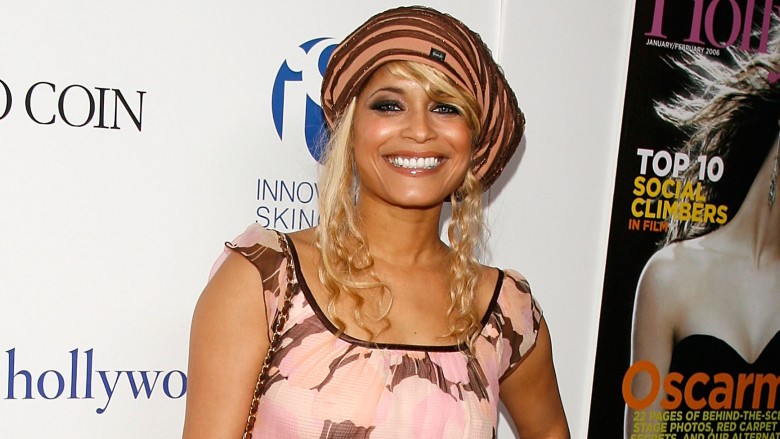 After several years out of the spotlight, Cantrell jumped on the reality-TV bandwagon in 2008. She was a contestant on the short-lived NBC series Celebrity Circus. Hosted by former NSYNC boybander Joey Fatone, the premise of the show was to train artists to do circus acts so they could compete with each other before a panel of judges. Although the show's concept seemed appealing to some, the result wasn't exactly a career boost. MTV dubbed the series a "death-defying disappointment," and Cantrell was eliminated after just two weeks.
To make matters worse, she wasn't portrayed in a flattering light. An NBC promo shows Cantrell seemingly refusing to participate in her trapeze training sessions. When asked if she's "good," Cantrell simply says, "I'm not." It's unclear if she's being a diva or truly overcome with fear. Regardless, the show was nixed after the first season. 
Is she working on the Chinese Democracy of R&B?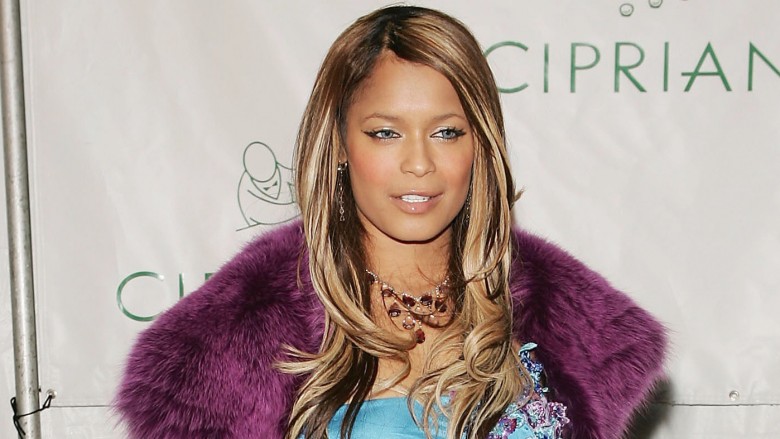 Blu Cantrell said she was planning a new album back in 2016, telling Fuse TV she was "just looking for producers." Details were sparse. "I think it comes down with working with the producers and doing the tracks. Whatever catches my ear, I'll go with that."
While that's simmering, Cantrell also suggested that she'd be pursuing other projects in the entertainment industry. "I'm actually looking into doing some acting, I'm really serious about that. I'll probably do comedy," she said. Cantrell does have some experience in that realm. She co-starred in the traveling stage play Gossip, Lies and Secrets – a production that also featured Kenya Moore of The Real Housewives of Atlanta. According to USA Media Rights, that show had a three-month run in 2007. Alas, nothing seems to have materialized on that front either.
Maybe she no longer needs her fans in the fifty states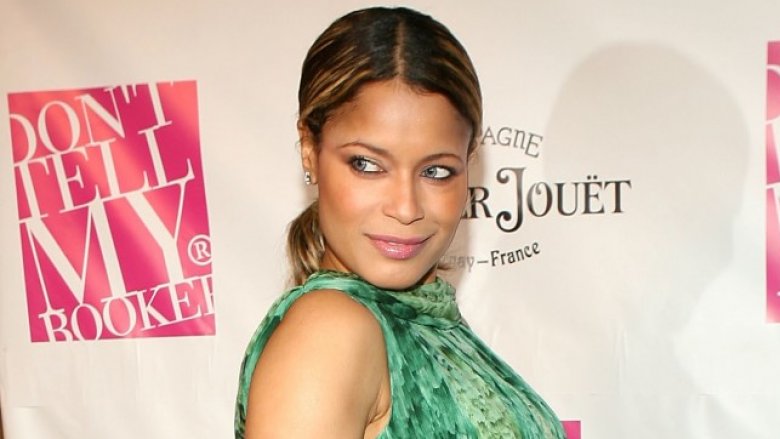 Cantrell occasionally takes the stage in order to keep her name in circulation. Although she's not selling out Madison Square Garden like Beyoncé or Adele, she's still working hard these days.
According to The Music, she teamed up with fellow R&B nostalgia acts 112, Real McCoy, and Snap! "for an epic Aussie throwback tour" that included six dates in December 2017. The previous year, she self-promoted a club show in Romania on a Facebook post, writing: "Make sure you get your tickets and reservations before it sells out. It's going to be an insane party." 
Although she's mostly remembered for just two songs here in the States, it seems Cantrell still has a loyal fan base overseas. With no apparent promotional machine behind her, it's a good sign that she's still able to move tickets using not much more than good old-fashioned word of mouth. 
Is there a comeback in her future?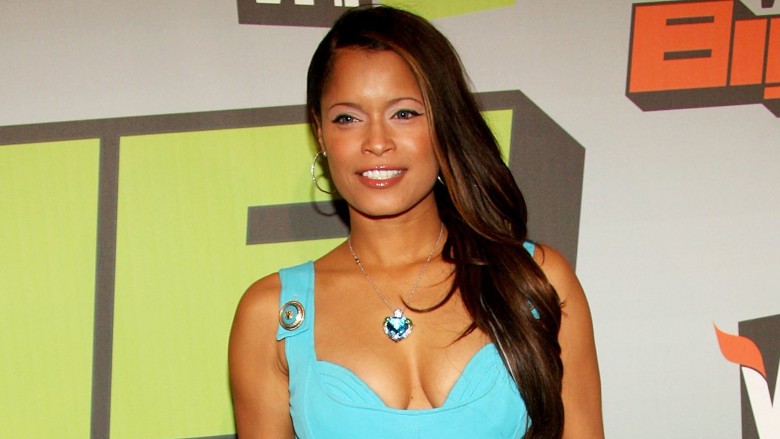 Though she's still gigging abroad, the chance that this former R&B chart topper will mount a U.S. comeback looks murky at best. Yes, Blu Cantrell somehow still sells tickets, but club shows and festival stops aren't commanding the same audiences or drumming up the media attention that she once did. 
Only time will tell if she'll break the curse of being a one-hit wonder and prove she's can compete with her music contemporaries. Will that album she was working on in 2016 ever come out? What about her Christmas collaboration? Will she at least return to social media just to share some memes? 
For her sake, hopefully Cantrell can maintain and grow her remaining fan base, and even possibly climb the charts again with some fresh hits.