The Truth About Sean Duffy And Rachel Campos-Duffy's Marriage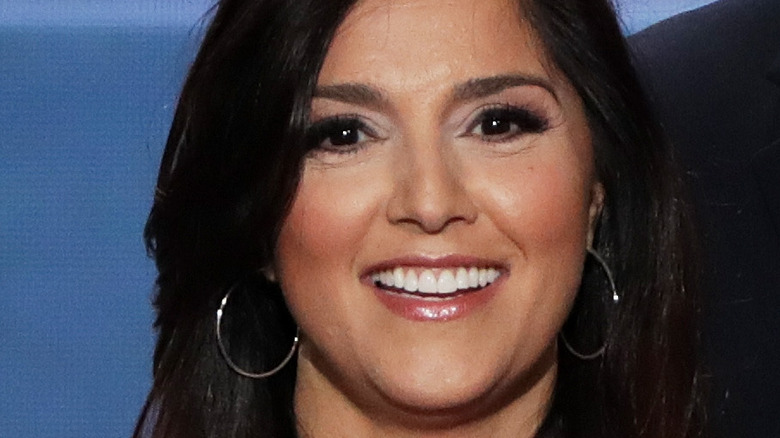 Alex Wong/Getty Images
Back in the 1990s, MTV's "The Real World" was a real slice of reality. In the third season of the show, the house was in San Francisco, and it was there that we were first introduced to Rachel Campos, a proud conservative Republican Latina who had more than a few opinions about such things as homosexuality and sex outside of marriage. And although she's still conservative, Campos told Buzzfeed in 2014 that she may have handled her feelings on those subjects a bit differently today than while on reality television.
It's unsurprising, then, that in a June interview with The Wrap, Campos said she believes that cancel culture is destroying the upcoming "The Real World" revival. "I have many old and dear friends from my 'Real World' days and it will be fun to watch and see what their post-MTV lives and families are like. But I doubt anything like my season of the 'Real World' in San Francisco could ever be made in today's woke cancel culture," she said. She's on brand, at least.
Upset or not, Rachel Campos is still tied to the show because she is married to fellow "Real World" cast mate Sean Duffy. Keep scrolling to learn the truth about their marriage. 
Rachel Campos-Duffy and Sean Duffy have been through a lot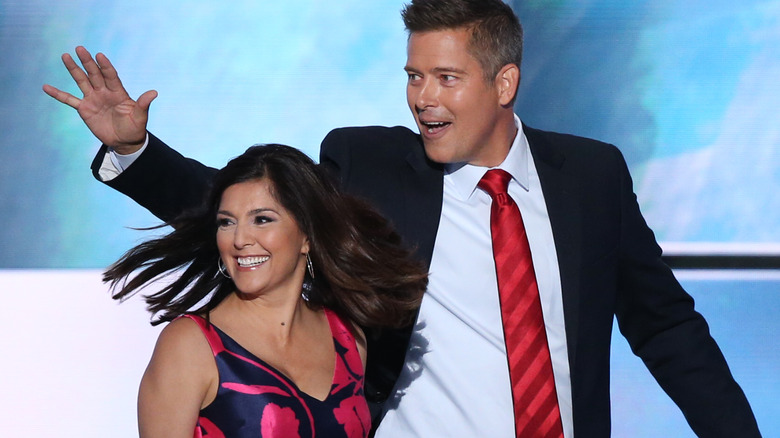 Bloomberg/Getty Images
In 1998, Rachel Campos and Sean Duffy met while filming "The Real World" spinoff, "Road Rules: All Stars." Rachel detailed their first encounter for the Independent Women's Forum. "We met on a train," she said. "And the first moment we saw each other was on television. We've been together ever since. It's kind of cool." 
Rachel and Sean have nine children together. Their youngest child, Valentina StellaMaris Duffy, was born in October 2019 with several complications. As Rachel described in a Facebook post following her birth (via People magazine), she had a "heart defect (2 holes in the heart and valves that need to be fixed)" that she would undergo surgery for three to four months later. She continued, "As we suspected, Valentina was also born with an extra chromosome, which means she also has [Down] Syndrome." She added, "That extra chromosome certainly made her EXTRA cute Life is wonderful!"
In August 2019, shortly before Valentina was born, Duffy announced on Facebook (via People) that he'd be leaving his position in Congress to help focus on the new baby, who would "need even more love, time, and attention due to complications, including a heart condition." It's clear that the couple is sticking by each other's sides through thick and thin.