SNL's Pete Davidson Reveals He's Sober For First Time In Years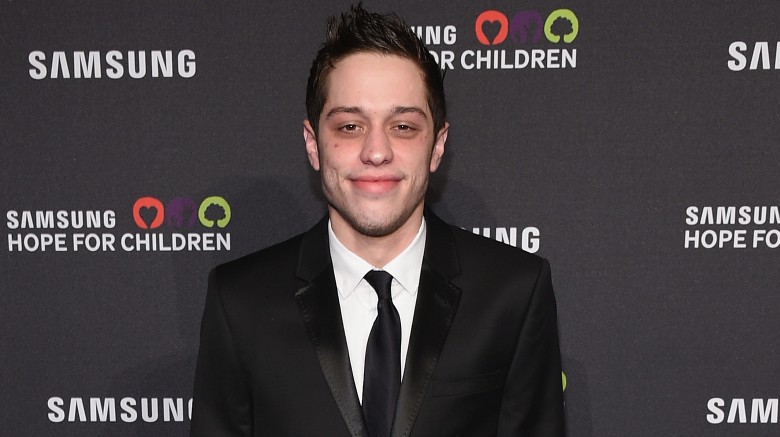 Getty Images
Pete Davidson, one of the youngest cast members to take to the SNL stage, is now sober.
Davidson, 23, addressed his absence from the hit NBC comedy show and social media in a post to Instagram on Monday, March 6, 2017. He wrote, "Just wanted to let you guys know I'm okay. I know I've kinda been missing, on social media and on the show. I quit drugs and am happy and sober for the first time in 8 years."
He added, "It wasn't easy, but I got a great girl, great friends and I consider myself a lucky man. I'll always be here for you guys, I promise. Remember to never give up hope because sometimes that's all we got. We are a family and I appreciate all your love and support. It's nice to be back in action."
According to People magazine, his "great girl" is comedian Larry David's daughter, Cazzie David. He sent some love her way in a special post, sharing side-by-side images of them together and announcing that he was the "luckiest guy in the world."
In September 2016, Davidson opened up about his drug use to High Times. He proudly admitted that he uses medicinal marijuana in order to perform on SNL due to having Crohn's disease.
"I got Crohn's disease when I was 17 or 18," he explained. "And I found that the medicines that the doctors were prescribing me and seeing all these doctors and trying new things...weed would be the only thing that would help me eat."
Davidson went on to say, "I wouldn't be able to do SNL if I didn't smoke weed. I wouldn't be able to do anything, really."
Congratulations on your sobriety, Davidson. We can't wait to catch you on SNL again soon.