What Was The Hardest Time In Normani's Life?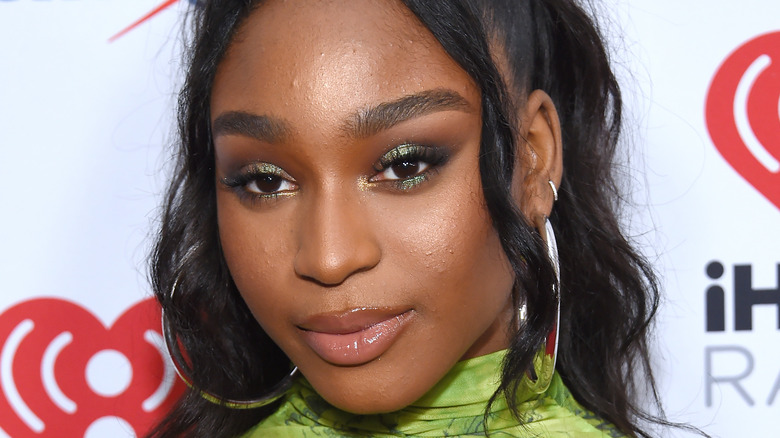 Shutterstock
Normani has a lot to celebrate these days. The R&B/pop singer has recently marked her 2021 comeback with "Wild Side," featuring Cardi B. Released on July 16, the song has now entered the Top 10 on US Apple Music for the first time and is on its way to becoming Normani's breakout single. 
Though this is Normani and Cardi B's first time officially collaborating, the two have been friends for years (and the singer even made a cameo in Cardi's infamous "WAP" video). "I feel lucky to have been able to experience such a genuine person, and a kindhearted person," Normani told Los Angeles' Power 106 about working with the rapper. "The fact that she even made the video — she's pregnant! ... I know for her, I know that probably took a level of trust in me." 
Shooting on a sexier video like "Wild Side" was a new experience for Normani but, for her, it felt like it was a long time coming. "I'm a grown woman, I'm 25," she said in the same interview. "I've evolved so much over the course of the last two years, so visually I felt like that had to be in alignment with that." While working on the song, however, Normani went through the "hardest time" in her life — which ultimately inspired her to release new music. Find out more below.
Normani's mother's diagnosis pushed her to work harder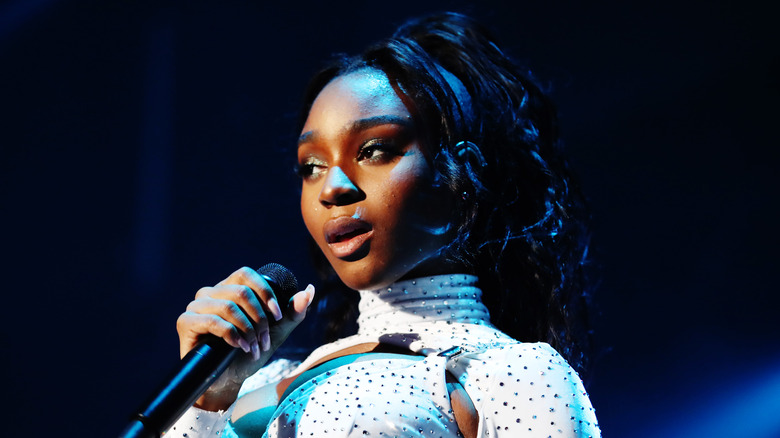 Rich Fury/Getty Images
While sitting down with Los Angeles' Power 106 on July 19, Normani revealed how her mother's recent diagnosis inspired her to work harder. "This past year, my mom was diagnosed with breast cancer," she revealed. "For me, this work that I was able to put out into the world, like — this really saved me, to be completely honest."
The singer explained that as her mother went through chemotherapy and radiation sessions, she made sure to update her via FaceTime on how the "Wild Side" video was coming along. "It got my family through the darkest time of our lives," she explained. And although Normani admitted that she felt guilty about not being there due to work, her mother reassured her that everything was going to be alright. "She's like, 'Baby, I'm gonna be fine. What I need you to do is focus,'" Normani explained. "'I need you to be Normani, to be the best version of yourself. I need you to continue to work hard. We gotta get this music out. We have the world to impact'. She was just like, 'I'm gonna be fine.' Anything that my mom says, to be completely honest, I believe." 
During the same interview, the singer told fans that her album is coming. "Trust me," she said. "Part of it was me overthinking, yes, but also I've been making the best music that I feel like I've personally ever created. In order to get to that place, I needed time."