Ways The Kardashians Have Exploited Lamar Odom's Illness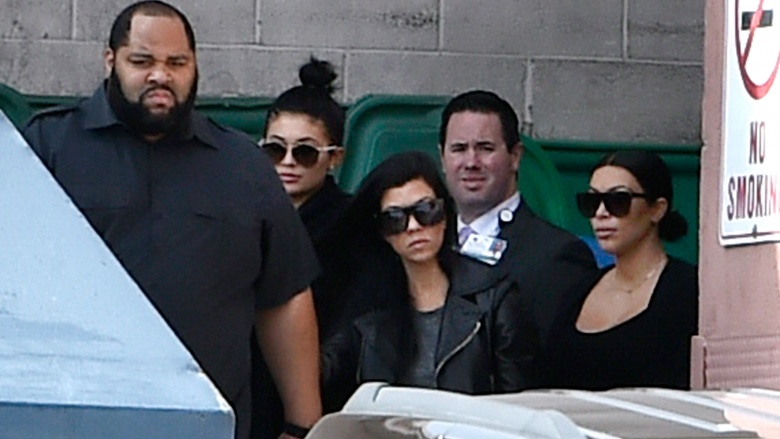 Getty Images
Lamar Odom's downward spiral culminated in a near-fatal overdose at a Nevada brothel. While he and Khloe Kardashian have been separated for years, she and the rest of the Kardashians showed up almost immediately upon his arrival at the hospital. The ensuing publicity swirled wildly around the family, which we can only believe Kris Jenner desperately grabbed at like a contestant in a money booth. Since then, the tabloids have churned out headline after headline about the Kardashians' involvement in this whole thing, because after all, the real story here is how reality TV's most famous family has been affected, right? Here are all the ways the Kardashians have glommed onto the rock bottom moment in Lamar Odom's life.
They Rushed To His Bedside (Possibly With A Full Camera Crew In Tow)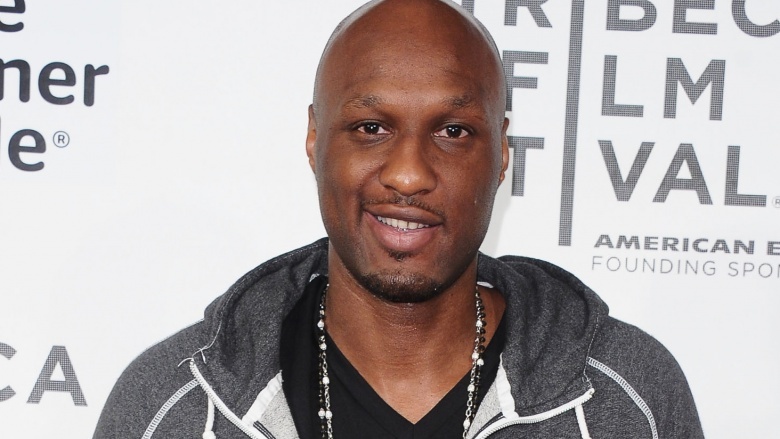 Getty Images
Despite denials from Keeping Up With The Kardashians' network E!,, reports surfaced that Khloe and Kris did have a camera crew with them when they arrived at Sunrise Hospital, where Odom was receiving treatment. And while that's probably just salacious tabloid reporting, keep in mind the previous personal carnage the Kardashian's camera crews have captured: there was Kim's tearful breakdown as she made her decision to divorce Kris Humphries, as well as the treatment of Rob Kardashian over an entire season, which included him being shamed and humiliated for his weight gain that allegedly led to him skipping Kim and Kanye's wedding. And finally, in a situation that darkly echoes Lamar Odom's, the show has never hesitated to show Scott Disick out of control within the grip of his own struggle with addiction, often appearing belligerently drunk and borderline abusive. It's not a huge leap to think that if the Kardashians are unscrupulous enough to roll tape on all of that, they wouldn't suddenly grow a conscience regarding Lamar Odom.
They Chastised People For Speaking To The Media About Lamar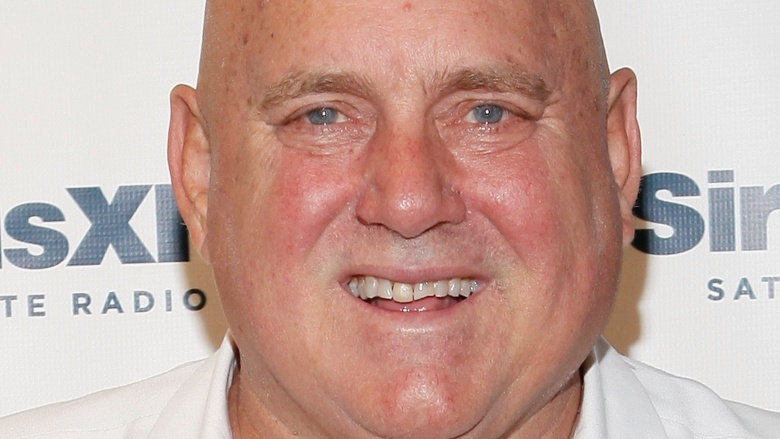 Getty Images
It is straight-up gross that Dennis Hof, the notorious owner of the brothel Lamar overdosed in, seems to be shoving his face into any camera he can find. He's also now advertising and selling tours of "Lamar's room" as well as inflating the price of staying there for the night. So to say that Dennis Hof is a garbage human is insulting to garbage. At the same time, however, when a family like the Kardashians asks for privacy, it's ironic at best, and wildly disingenuous at worst. There's no way this entire incident won't become the main storyline for the newest season of the show, which they're shooting at precisely the same time. That's not to say they could have anticipated Lamar's actions, but a tragedy of this nature happening to such a prominent person is an event even "respectable" news outlets can't resist covering. So, when the Kardashians are asking for privacy, what they're really doing is asserting alpha position over the situation. Anybody that knows how Kris Jenner does business would do well to hang back and wait for the scraps.
They Stopped Posting On Their For-Pay Apps To "Focus On Lamar"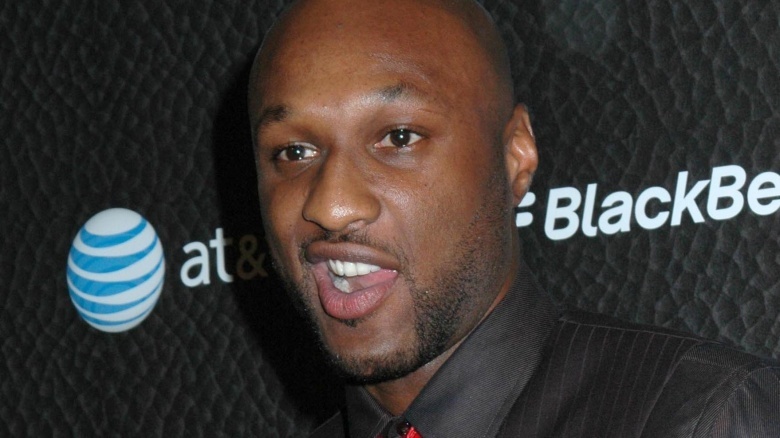 When there's publicity to be had, the Kardashians are going to suck it up like a child with a juicebox. Donald Trump's got nothing on Kris Jenner when it comes to shameless self-promotion, and he's a guy who brags about the structural soundness of his real estate holdings in comparison to buildings destroyed in natural disasters. Some evidence of Kris Jenner's shrewd business acumen sits right in the Kardashian's public announcement that they would suspend all activity on their apps in order to focus on supporting Lamar. At first glance, this seems like a genuine, caring act. But couldn't they have just done this without notifying anyone? And why such a specific action, like suspending activity on apps instead of just saying they'd be taking some private family time? The answer, we suspect, is that every single person reading the announcement across all of their social media and within every blog and tabloid that quoted it might have missed that almost subliminal little tidbit about their apps. As in, "Oh, that's so sad, I hope he recover—wait, they have apps you can buy? Sweet!"
Khloe Revealed The Cover For Her New Book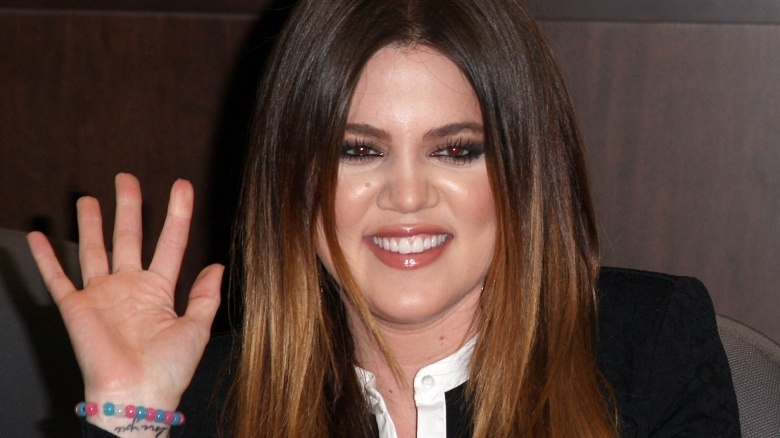 Getty Images
Not only is Khloe not postponing the release date of her book, which details, in part, her "relationship struggles," to slightly further along in Lamar's fragile recovery, but she decided to release its racy cover to the press on which she appears naked and looking fantastic. Many reports indicate that before Lamar went off the deep end, he told people he was severely depressed over his failed relationship and the loss of the love of his life, which he blamed entirely on himself. So what better way to torpedo a guy whose perilous physical recovery probably depends heavily on his mental state than to dangle that kind of image in his face? That would be like a sober house locating itself on Bourbon Street and getting its residents jobs in a brewery.
Khloe Did A People Magazine Cover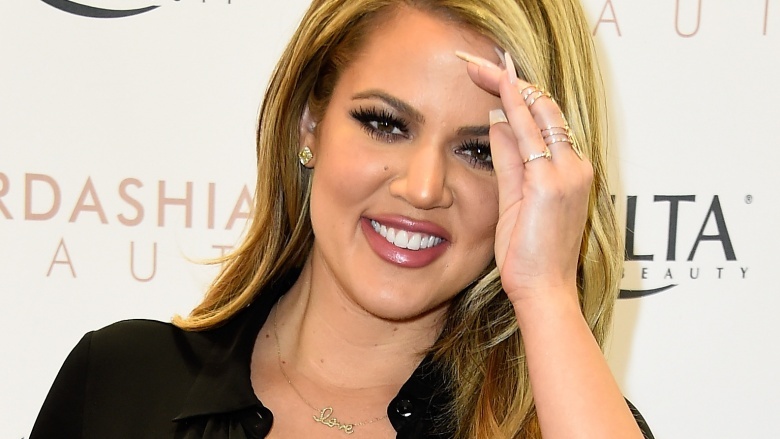 Getty Images
In the middle of asking for privacy and media discretion, Khloe Kardashian went ahead and did a cover feature for People, which she felt she just had to do to in order to address media reports that she and Lamar put their divorce filing on hold. She clarified that it was only for medical and insurance reasons and not a rekindled romance. Of course, she could have ignored all of the outside speculation about her marriage, since that's nobody's business anyway. But that would have robbed her of the opportunity to appear on the cover of a popular magazine and talk about her new book as well as how messed up her brother Rob got because of Lamar's problems. Oh yeah, did we forget to mention that part? Because in the middle of basically removing any hope Lamar may have had at getting his wife back, Khloe also thought it was a good time to bring up her brother's problems and push a few more units on Amazon while she was at it. Gross.
The Famous Leopard Print Blanket Cameo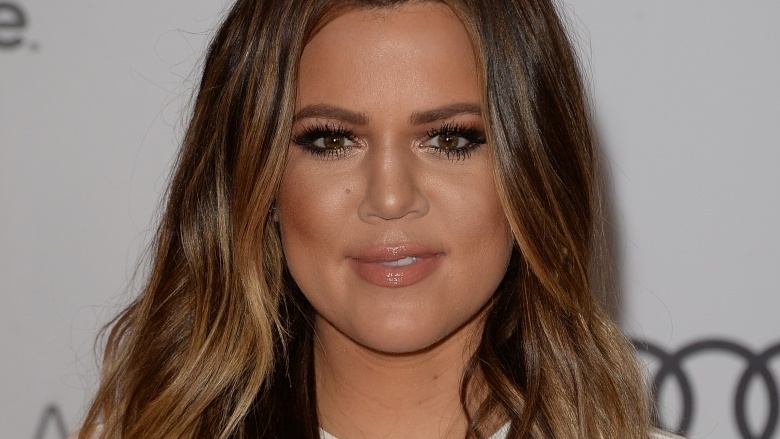 Getty Images
According to TMZ, Khloe Kardashian has a leopard print security blanket that has appeared on Keeping Up With The Kardashians as well as Khloe and Lamar's spinoff show. Apparently it's Khloe's good luck charm or something, which is why when Lamar was being transferred from Las Vegas to LA, a similar blanket miraculously appeared, draped across his gurney as he was loaded into a helicopter in front of a throng of paparazzi. Of course, it could just be a coincidence that Sunrise Hospital uses leopard print blankets on all of their beds, but that seems cost prohibitive. We feel it's a safe assumption that either Khloe or Kris placed it there. We're wondering if they thought a banner that said "Watch an all new Keeping Up With The Kardashians this Sunday at 9 p.m. EST!" would have been too subtle, or if Kris Jenner just didn't make it to Kinko's on time.