Below Deck Season 9 - Here's What We Can Tell Fans So Far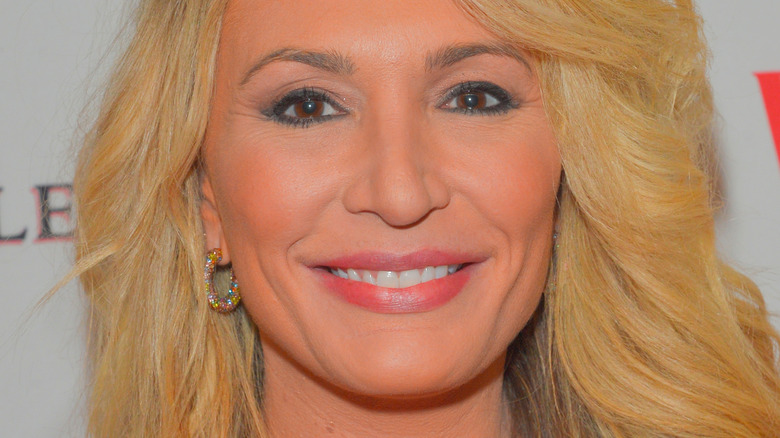 Shutterstock
If you love "Vanderpump Rules," then chances are you already love "Below Deck." On the off chance that you haven't watched, however, allow us to fill you in. "Below Deck" is a Bravo reality franchise that follows the ins and outs of daily life on a luxury yacht. Unlike a lot of Bravo shows, though, the focus isn't on the mega-wealthy who rent the yacht; rather, it's on the servers who live, well, below deck. There's romance, in-fighting, cramped spaces, and ridiculous demands from the guests. Basically, the series has it all!
The original "Below Deck" was so successful that two spinoffs have set sail, "Below Deck: Mediterranean" and "Below Deck: Sailing Yacht." The original "Below Deck" has long remained a favorite among fans who love watching Captain Lee Rosbach try and navigate a boat, keep his customers happy, and deal with mouthy crew members. "Below Deck" wrapped a phenomenal Season 8 in 2020 and now viewers want more.
Read on for all the details about the release date, who's confirmed to be in the cast, what Season 9 is about.
When will Season 9 air?
When it comes to Season 9 of "Below Deck," we don't know everything, but we do know something. Unfortunately, we can't tell you exactly when Season 9 will air, as Bravo has yet to announce as much, per The Cinemaholic.
But relax, "Below Deck" is a hit, so it seems pretty unlikely Bravo would pull the plug this late in the game, especially with spinoffs afloat. Also, in June, Captain Lee Rosbach spilled the beans on filming (which is underway) when speaking with Bravo's "The Daily Dish." The reality star admitted that they'd wrapped filming as early as February despite the delay in airtime. Lee noted that while he was proud of the show's long run, though filming Season 9 had been "challenging," likely because of COVID-19 restrictions surrounding production and travel.
So if these rumors are to be believed and Season 9 is already finished filming, when can we see it air? Assuming that editors and producers have had ample time to put the finishing touches on the new season in the intervening months, we can assume that the only thing the network is waiting on is a tried and true release date. Since most seasons of "Below Deck" come out in the fall, it seems like a safe bet that we'll get new episodes sometime around November.
Who's in Season 9 of 'Below Deck'?
Just like Bravo is staying tight-lipped on the exact release date for "Below Deck" Season 9, they're also staying quiet about which members of the cast are returning, who's leaving, and if anyone new is joining.
To answer that question, we have to go back to Season 8. Season 8 saw quite a few shakeups. Fan-favorite Kate Chastain didn't return, which was disappointing. Then Elizabeth Frankini and Shane Coopersmith were fired mid-season, which means they probably won't return for Season 9. By that logic, there are some spots to fill in the new season. However, just who is going to join the cast is anyone's guess. But we can probably expect regulars Captain Lee Rosbach, Chef Rachel Hargrove, Chief Stewardess Francesca Rubi, Bosun Eddie Lucas, and more. 
While Bravo might be keeping details surrounding the cast closely guarded, Captain Lee had a little something to say. When speaking to Bravo in February, Lee said, "We had some unusual guests this year. Which I thought was rather unique. [We] had some unusual crew as well, which probably wasn't so unique. So great combination of both." Seems like we can expect some fresh faces! 
What will Season 9 of 'Below Deck' be about?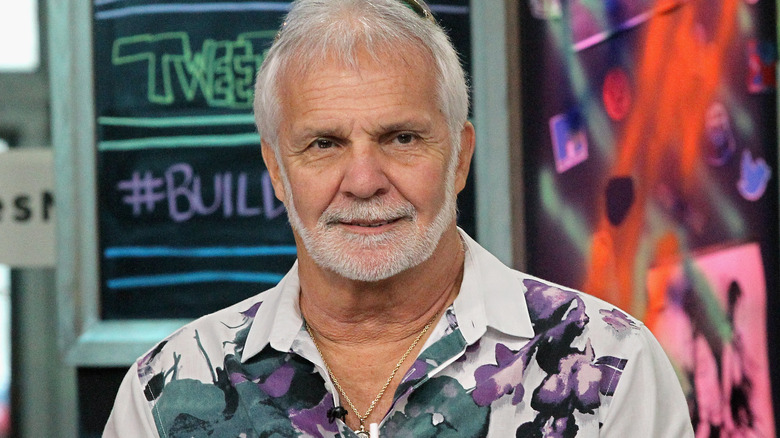 Jim Spellman/Getty Images
Because of the unique concept behind the "Below Deck" franchise, a lot of the drama is often influenced by the location of the boat, as well as the guests on the boat. Historically, the cast and crew of "Below Deck" have either filmed in the Caribbean or the South Pacific. Season 6 and Season 7 took place in Tahiti and Thailand, respectively. Season 8 took place in the Caribbean, so there's a good chance Season 9 might as well.
Since we don't know for sure who's going to be in the cast, we can't say much about the drama that comes from their interpersonal relationships. However, we know that there's going to be a good amount of story surrounding the guests joining the boat in the next season. Lee explained that Season 9 included some "unusual guests." as previously mentioned, which could definitely make for some wacky storylines. That mixed with new crew members, and who knows what's in store on the high seas!