Chrissy Metz: I'd Love To Go On The Biggest Loser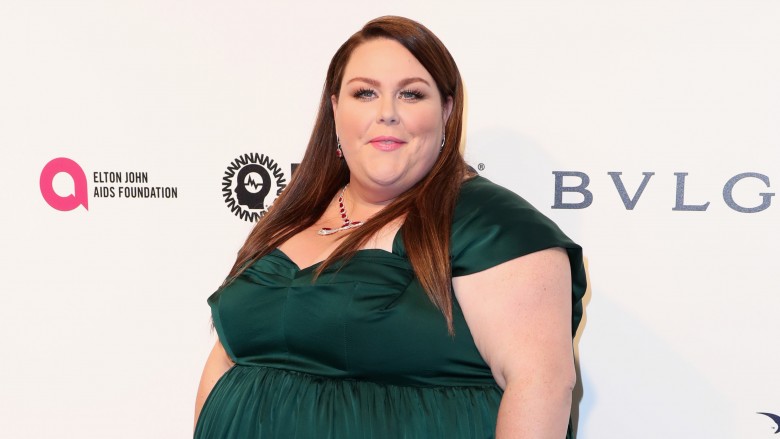 Getty Images
Actress Chrissy Metz is ready to lose weight.
Metz, who plays Kate Pearson on the beloved NBC show This Is Us, revealed to Marie Claire that she'd like to shed some pounds.
"I do want to lose weight. But not because anyone is telling me to do it," she said.
Metz added that the execs at This Is Us have never restricted her to weighing a certain amount, saying, "Nothing is mandated. It's not like, 'If you sign this contract, you have to do this.' We haven't even talked about an actual number with Kate. Ever."
The 36-year-old actress, who had 81 cents in the bank when she booked the role of Kate, explains that she wants to lose weight in order to become more "proportioned" and to benefit her health.
So far, Metz has embraced eating a more balanced diet, but she admits that she wouldn't mind getting help from professionals. "I would love to go on The Biggest Loser, where it's a concentrated thing," she said, sharing details about her family history. "My father is a big guy; he's had a quadruple bypass surgery, and that's scary. Those are real things that happen in families with overweight people, and I don't want that."
Metz has shared that she'd like to be a representative for plus-size women in Hollywood. But she's acknowledged the contradiction that comes with wanting to get in shape while also feeling good about the body she has: "I teeter this line between I want to change, but I also really love myself. I look in the mirror and I'm a plus-size girl, but I got it going on."
Overall, Metz wants her fans to know that self-confidence doesn't come from the number you see on the scale. "Size doesn't equate beauty," the American Horror Story alum told Marie Claire. "I don't understand why that's a thing. Well, I do, because the media has told us thin is beautiful. But is it?"