The Truth About Will Smith's Night In Jail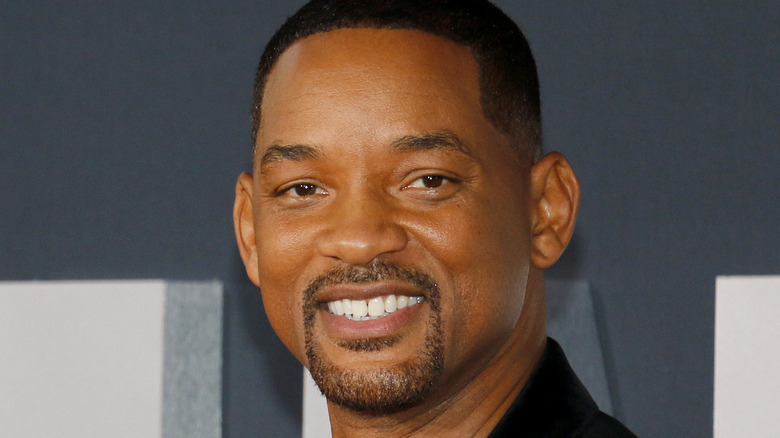 Shutterstock
Generally speaking, Will Smith has a squeaky clean image. He and Jada Pinkett-Smith have a tight family unit that includes their children Jaden and Willow as well as Will's son Trey from his first marriage. Plus, he's commanded the box office in almost every movie he's starred in over the last 25 years!
Smith burst onto the scene in the late 1980s as one-half of the hip-hop duo DJ Jazzy Jeff & The Fresh Prince, per IMDb. In 1990, he was cast in the sitcom "The Fresh Prince of Bel Air," and from there, his career skyrocketed. Smith is one of the top-grossing actors of all time — with an average box office gross of $126 million, per Yahoo! – which is due in large part to massive blockbuster films like "Men in Black," "Independence Day," "I Am Legend," and "Aladdin." Each of those films grossed more than $200 million, per the outlet. He has starred in 32 movies which have racked up a total of $4.02 billion at the box office, per Yahoo!. In other words, Smith is what studios call "a bankable lead." And the whole world knows it.
All this said, Smith did run into a bit of trouble in 1989 when he was 20 years old. Keep reading to find out the truth about Will Smith's night in jail.
'In West Philadelphia born and raised' is where this ugly incident took place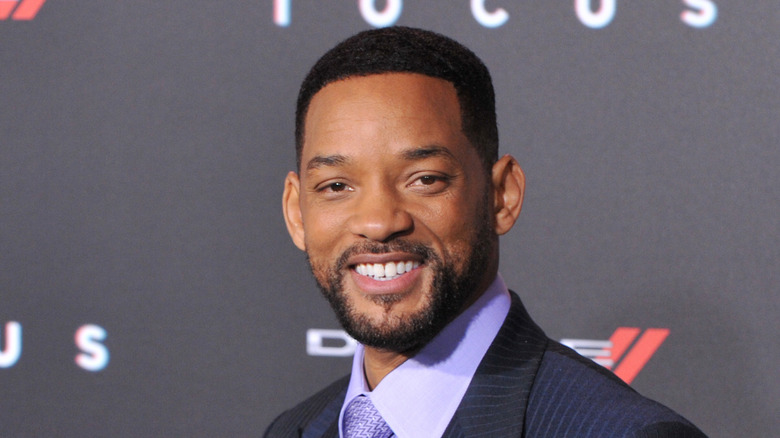 Shutterstock
Back in 1989, days just after Will Smith and DJ Jazzy Jeff won the Grammy Award for Best Rap Performance for their hit song "Parents Just Don't Understand" (via Republic World), Smith was involved in an altercation that nearly left the other participant blind. The incident happened in West Philadelphia and was initially reported by the National Enquirer, per the Daily Mail.
The story alleges that Smith told his bodyguard Charles Alston to "attack" record promoter William Hendricks. Hendricks' left eye orbit was fractured in the attack and required six stitches. Smith was arrested on charges including "aggravated assault, criminal conspiracy, simple assault and recklessly endangering another person," per the outlet. Eventually, the charges against Smith were dropped. And most people have forgotten such an ugly event even occurred, though he did spend a night behind bars for his actions.
As a source told the National Enquirer (via the Daily Mail), "Will had to spend a night in the cell at the West Philadelphia police station with other inmates waking him up all night long and asking for his autograph. It was the worst night of his life. He wants to forget it ever happened." So would we! We're glad it's only been onward and upward from there.