In Big Brother's History, This Controversy Caused The Most Backlash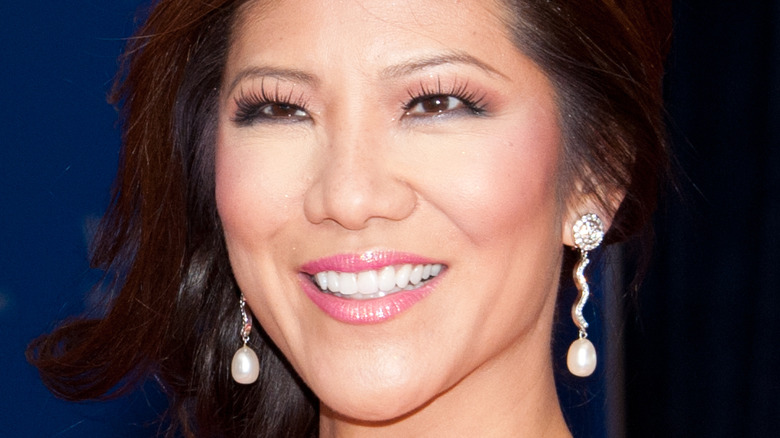 Shutterstock
"Big Brother" is known for its controversies and scandals. Over its 23 seasons, several houseguests on the CBS reality show have gotten physical — and not in a showmance kind of way. "Big Brother" has dealt with racism issues, name calling, jury house fights, and more, with some players crossing the line in a dangerous way.
In 2017, "Big Brother" producers had to separate contestants Josh Martinez and Mark Jansen after they had an argument in the kitchen that turned physical. The two previously threw hot sauce in each others' faces after a disagreement over a game of pool, per Gold Derby. Martinez ended up winning that season of "Big Brother," but not before loudly banging on pots and pans and starting arguments with fellow housemates Cody Nickson, Jessica Graf, and Megan Lowder, the latter of whom quit the competition due to the bullying she endured.
And one season prior, "Big Brother 18" stars Paulie Calafiore and Da'Vonne Rogers' fight in the jury house was so intense that Da'Vonne had to be held back by producers after Paulie said something about her daughter during their fight. 
It's rarely smooth sailing in the "Big Brother" house, but one violent incident in an early season is still considered the most controversial moment of all time.
The biggest controversy took place during the second season of Big Brother
The most shocking incident in "Big Brother" history took place in Season 2, when intoxicated contestant Justin Sebik held a knife up to his housemate Krista Segall's throat, per Screenrant. According to Entertainment Weekly, Justin and Krista were kissing late at night in the kitchen of the house — which is rigged with dozens of cameras and microphones — when Justin pulled a large knife out of a drawer and said, "Wait, hang on, I'm going to slash your throat. Would you get mad if I killed you now?"
"Big Brother" live feed viewers were shocked by the incident, which was edited out of the TV broadcast in 2001. Justin was called off camera to talk with producers and a psychologist and was evicted from the house before morning, per The New York Post. Justin later told host Julie Chen he had just been joking with the knife threat and he called anyone who thought otherwise "an idiot," but Krista later sued CBS for negligence in screening Justin's background and for not providing her with sufficient psychological counseling after the incident.
At the time, CBS spokesman Gil Schwartz told the Washington Post that Justin routinely engaged in "violent talk" with the other "Big Brother" players and had previously been warned about his behavior. "He was evicted because the producers felt he was engaging in activity that could be interpreted as threatening," Schwartz said. "The producers wanted to err on the side of safety."