Emma Watson Reveals The Harry Potter Cast Has A Group Chat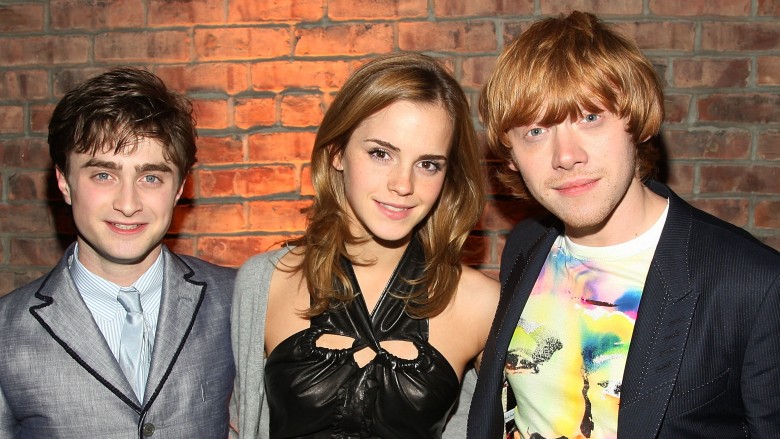 Getty Images
Potterheads, your favorite witches and wizards are still in touch!
During a press interview for her new movie Beauty and the Beast (2017), Emma Watson revealed that she still chats with her former Harry Potter costars. Watson, of course, played Hermione Granger in the film series, which produced a total of eight movies.
When Entertainment Tonight asked her if she's still close with Daniel Radcliffe, who played Harry Potter, Watson shared, "We actually have a group [on] WhatsApp. I invited everyone really from the main cast to come to the screenings."
"Matt Lewis and Tom Felton came to the screening that we just had in L.A.," Watson added.
Indeed, the two Brits attended the Beauty and the Beast premiere, looking handsome. Lewis, who played Neville Longbottom, walked the red carpet with his fiancée, Angela Jones. Felton, on the other hand, kept a low profile. However, the former Slytherin did cause a stir online after he was spotted at the premiere holding a single red rose—for Watson, maybe?
To ET, Watson admitted that trying to get all of her former castmates in the same place proves to be difficult. "It's kind of like Pokémon. I'm trying to catch them all right now. I've got Bonnie [Wright] and Dan [Radcliffe] left," she said. "We are all spread all over the globe and so it's the case of trying to get people into the right places. I feel very supported by my old costars."
Oh, what we'd give to join that group chat.