The Truth About Tom Daley's Marriage To Dustin Lance Black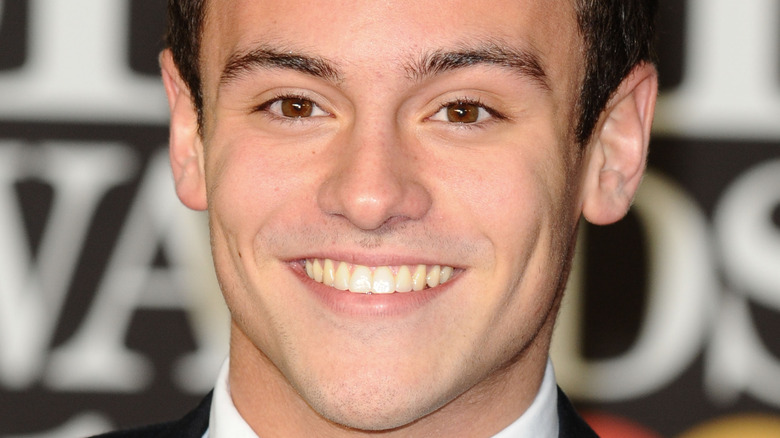 Shutterstock
Tom Daley and Dustin Lance Black really bring a whole new meaning to the term "power couple." Daley, 26, is a gold medalist Olympic diver and Black, 46, is an Oscar-winning screenwriter. Just imagine the dinner party conversations at that house. The pair have been together for eight years and share one son, who clearly has a lot to live up to, poor kid.
Daley, who is British, took home the gold medal for synchronized diving alongside partner Matty Lee at the 2021 Tokyo summer Olympics. Meanwhile, his husband, the American-born Black, won a screenwriting Oscar in 2008 for the movie "Milk" about legendary LGBTQ-rights activist Harvey Milk — an award he apparently keeps in the downstairs bathroom, where guests mistake it for a toilet brush, for mysterious reasons, per CBS. On Twitter, Black celebrated his hubby's Olympic gold, writing, "No words! So so many tears! @TomDaley1994 you're an OLYMPIC CHAMPION! Congratulations Tom and @MattyLee!" We wonder if the gold medal will be stashed in the powder room alongside the Oscar.
Here's what else we can tell you about this couple's adorable marriage.
Tom Daley and Dustin Lance Black are too adorable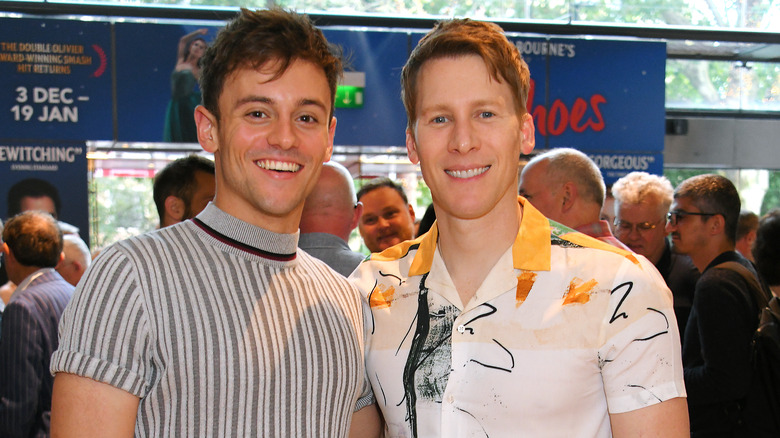 David M. Benett/Getty Images
Tom Daley and Dustin Lance Black first began dating way back in 2013, a relationship Daley made public the same time he publicly came out as gay. "Come spring this year, my life changed massively when I met someone and they made me feel so happy, so safe ... That someone is a guy," he said in a YouTube video. Now eight years later, the pair are happily married, ridiculously accomplished, and proud dads to 3-year-old Robbie, who was born via surrogate in 2018, per People.
In an interview with Out magazine, the couple described how they first met by chance at a dinner in Los Angeles. Not to be too cheesy or anything, but it was basically love at first sight. "We spoke every day, non-stop. My phone would buzz, and we'd just be in constant communication, it was kind of insane, like there was nothing else around me," Daley said. "Love is a commitment to me — something that goes deep. You can't have that at first sight. It has to be earned. But did we start to fall in love at first sight? I believe so," said Black.
In fact, the couple was so in sync, by the time they got engaged they had both already asked each other's parents and had rings ready to go. Honestly, it's all just too wholesome.