Karen Gravano Tells All On Life In A Mafia Family - Exclusive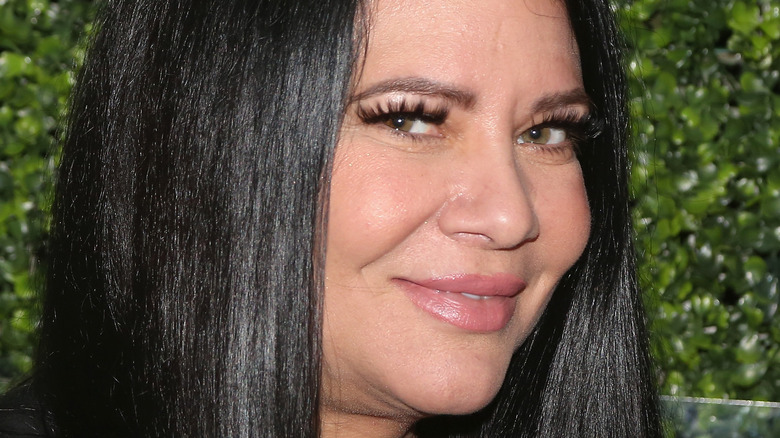 Bruce Glikas/Getty Images
For Karen Gravano, growing up connected to the mob was anything but unusual. She spent her childhood in the sometimes-isolated New York borough of Staten Island, separated from Manhattan by a short ferry ride past the Statue of Liberty. As she wrote in her memoir (via SILive.com), on the weekends, she'd occasionally take a drive with her father and the pair would look at houses, imagining how they'd renovate them. For her sixteenth birthday, she even celebrated with a Sweet 16. The only real difference was that Karen's dad was somewhat of a celebrity, both among her Staten Island community and the FBI.
Today, Salvatore "Sammy The Bull" Gravano is a podcaster. You're more likely to see him on Karen's MTV reality series "Families of the Mafia," which is currently airing its second season, than behind bars, but decades ago, it was a different story. According to the New York Post, in the early '90s, the Gambino crime family underboss owned up to killing 19 people, made a deal with the FBI, and helped put mob boss John Gotti — or "Uncle John," as Karen knew him — away for life.
In "Families of the Mafia," Karen, who serves as executive producer, holds up a magnifying glass to her father's legacy, but it also raises the question: what was it really like in the thick of it? In this exclusive interview, the self-proclaimed mob daughter tells all.
Mobsters were "movie stars" in the mafia's heyday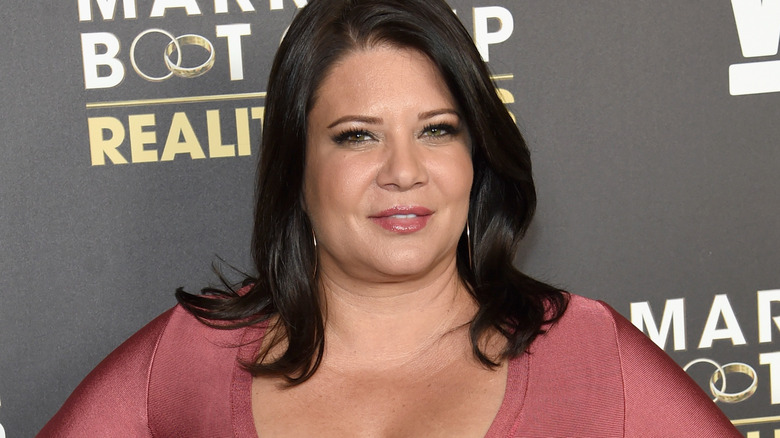 Jamie Mccarthy/Getty Images
Karen Gravano was 10 years old when she first discovered her father might be a killer. She told "20/20" that she had stumbled into his bedroom to ask him permission to have a sleepover and saw him tuck a gun into his pants. Nonetheless, she describes feeling "very normal" throughout her childhood. "A lot of my friends' fathers, grandfathers, uncles, were involved in that lifestyle," she tells Nicki Swift. "So even though we were different, it was like my community was, we were all the same."
Back then, gangsters were well-respected in her Staten Island neighborhood, and it wasn't uncommon for someone to pick up her family's check when they went out to eat. They often got the best tables at restaurants, and it was especially normal for someone like John Gotti to attend her birthday parties, something that made her popular among her classmates. "I grew up on Staten Island, and a lot of people are connected to that lifestyle in one way or another and know someone," Karen explains. "So it wasn't so far-fetched, but definitely in the heyday, gangsters were looked at as movie stars. So there was a level of respect."
The "glitz" and "glamour" had consequences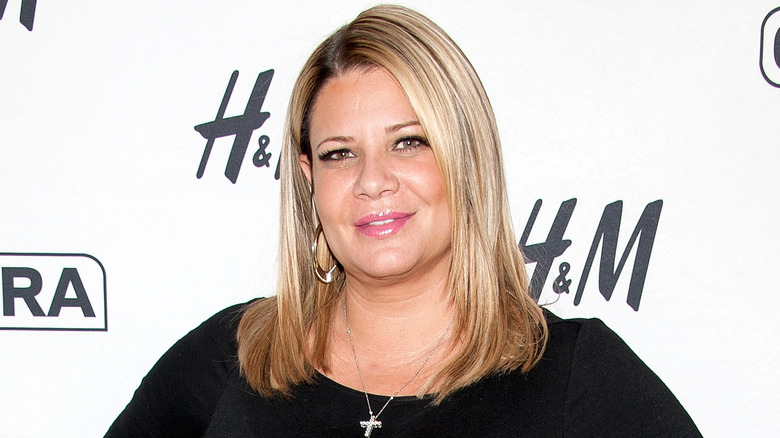 D Dipasupil/Getty Images
It wasn't until Karen turned 19 — the year her father told her he was cutting a deal with the FBI — that her reality shifted. The self-described "glitz" and "glamour" of her father's lifestyle made way for very real consequences. "Everything he taught me in my life [was], 'You never tell.' ... I felt like the life that I grew up in was ripped out from underneath me," she told "20/20." Now, one of her daughter's earliest memories is of Sammy The Bull behind bars.
Karen has moved forward from her father's past but remains dedicated to showcasing the aftermath of the mafia lifestyle on her MTV series — and telling her family's story with the accuracy of a true crime documentary. "This show kind of takes it all full circle," she tells Nicki Swift. "My father plays a much bigger role in this series to where you hear a lot of his story, taking it all the way to Karina's story and how everything just went from point A to point C and here we are now just navigating through life."
You can catch Season 2 of "Families of the Mafia" currently airing every Thursday night on MTV.