Reasons Lamar Odom Isn't Good For Khloe Kardashian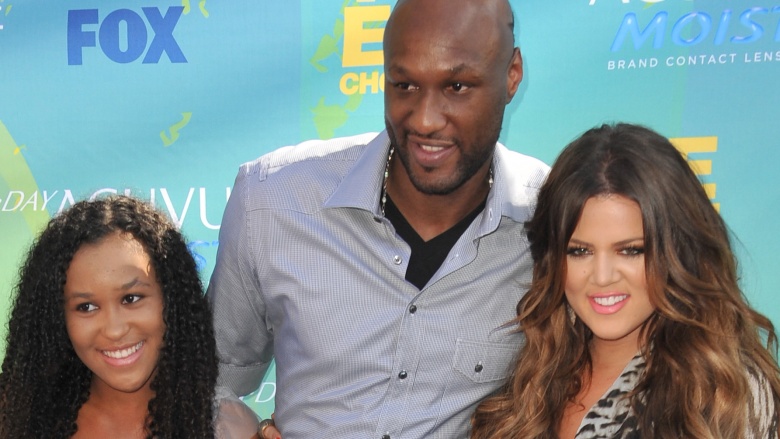 Khloe Kardashian called off her divorce from Lamar Odom when he was near-death after a bender at a Las Vegas brothel. She was a bastion of strength for the man who shattered her heart and who embarrassed her with his actions. While she issued a statement explaining that tabling the divorce didn't indicate that she and the baller were back together or even having those sorts of discussions, it's painfully clear that Kardashian still cares deeply for Odom. We'd wager large sums that there's little she wouldn't do to get back to their happy place. Despite that love, the former Los Angeles Lakers star is simply not good for her. Here's why.
She Never Got Over Him, So He Has The Upper Hand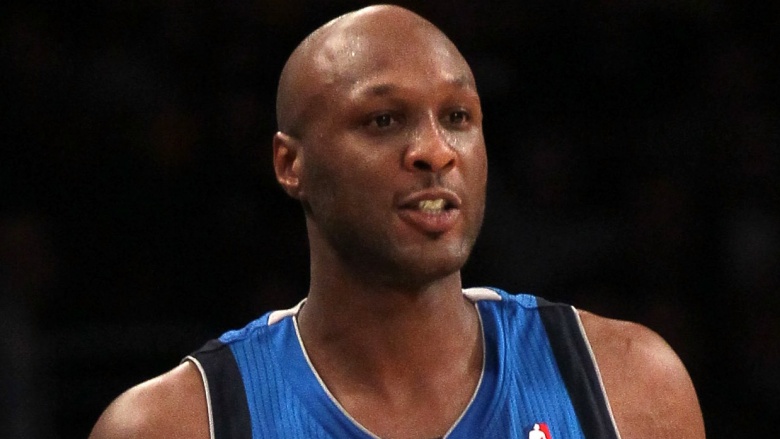 Getty Images
Koko never truly got over their breakup and therefore the playing field is not equal. In her Complex cover story, Kardashian admitted that he was "the one" for her and that she missed him on a daily basis. She said, "I think Lamar's going to always be that person [for me] but that's what made it so special. Even if I had it for five years or whatever, it was the best ever and I'm grateful I did. Some people don't get that ever, and I had that magic for a long time." She clearly adored him and seemed as though she was still pining for him. Meanwhile, he was talking smack to TMZ and on a downward spiral, consuming enough drugs to kill a herd of rhinos and hanging out with hookers.
He Has Serious Substance Abuse Issues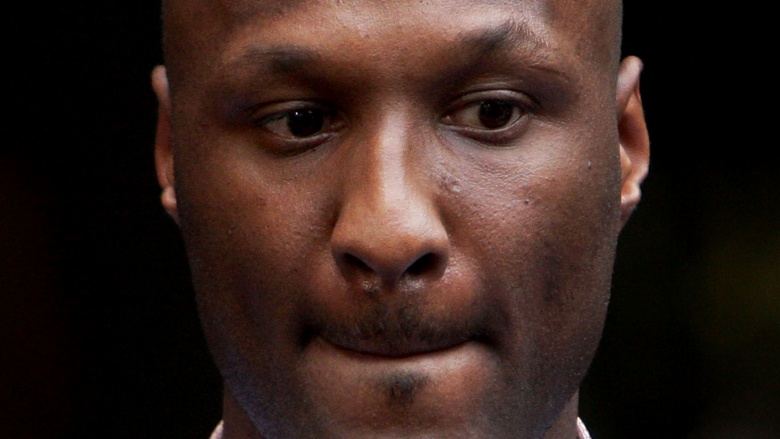 Getty Images
Odom wouldn't have been fighting for his life last month if he didn't have some serious substance abuse problems. While Kardashian isn't a teetotaller like her big sister Kim, she does present herself as living a generally clean and healthy life. She discussed her journey to a fit and fab body in her new book Strong Looks Better Naked and even addressed Amy Schumer's fat-shaming jokes during her SNL monologue. Schumer made fun of Kardashian's weight loss and the reality diva responded via Twitter, posting, "I'm on a healthy journey." It's as though these two are not on the same lifestyle wavelength. She's all about forward progress and he's so-not-there yet. The negative forces in his life could totally cancel out the positive strides she's been making.
He Doesn't Truly Appreciate Her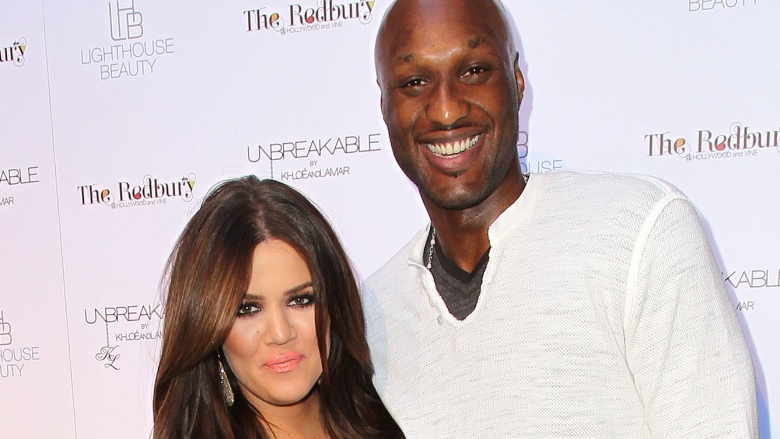 Getty Images
Us Weekly reported that Odom lashed out at his wife, saying that he needed space and that he wished she would just leave him alone. That sounds a bit fishy. But if the story is indeed true, Odom is an ungrateful jerk unworthy of Kardashian's support. She dropped everything and ran to his hospital room. She flew his kids out to be with their father. She maintained a bedside vigil. She canceled her book tour. If his camp thinks she was exploiting his condition to further her fame, they are legit crazy and really don't know her. The Kardashians are more famous than God, and Khloe doesn't need help from Odom's hospitalization to get any more publicity.
He Has A Long Road To Recovery Ahead Of Him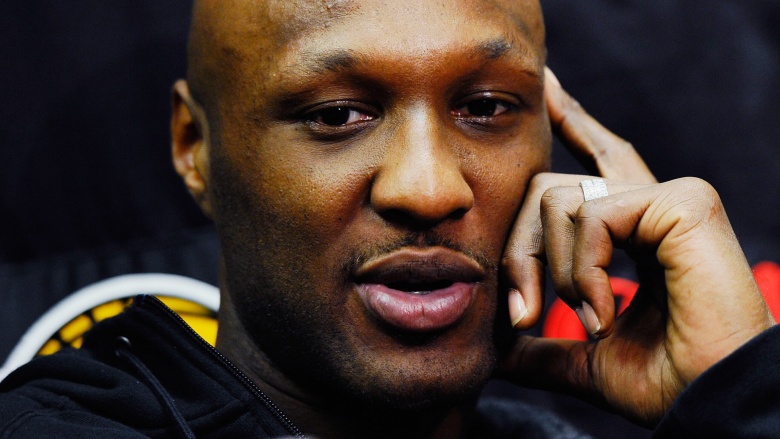 Getty Images
Kardashian has been Odom's rock during this trauma and drama. But she cannot be his cure-all. He has a very long, arduous road to recovery ahead of him, since he sustained multiple strokes and is being treated like a brain-damage patient, according to ET. While Kardashian likely wants take every step with him, Odom has to help himself. He has to focus on getting better and improving himself. Kardashian cannot stop her life in order to nurse him back to health. That would be way too co-dependent of her and it wouldn't be healthy. She can support him but would need to set limits and we're not so sure she could or would do that, leading to Odom taking advantage of her love and desire to help.
He Is Her Biggest Weakness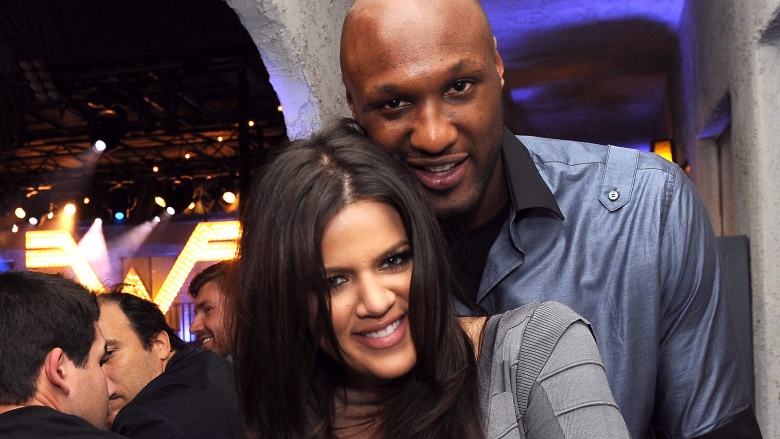 Getty Images
Kardashian's biggest weakness is Odom. TMZ reports that she has vowed to remain by his side for his entire recovery period. His situation thrives on the fact that she cannot say "no" to him and because she still loves him so much, she will do whatever he needs. It's not symbiotic; it's parasitic, and he's the parasite. While her unconditional love is honorable, she can't assume the burdens of his life, which was irrevocably changed by his brothel bender. They have to equalize themselves in their relationship before they can give it another go.