Harry Styles Has A Matching Tattoo With Another Famous Singer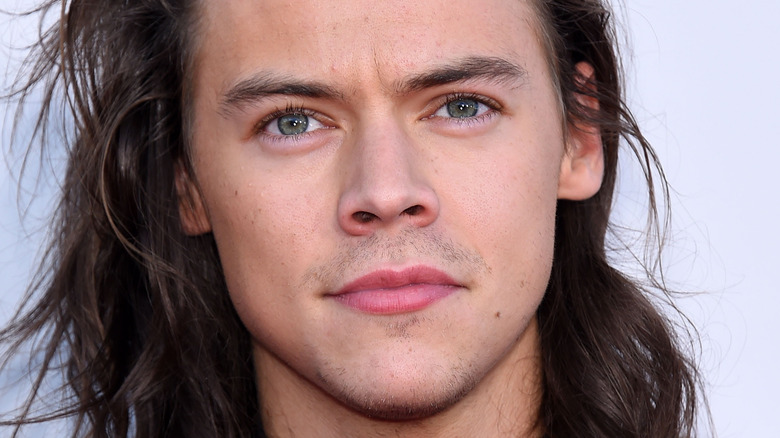 Shutterstock
Harry Styles has never been shy about expressing himself. The "Watermelon Sugar" singer has wowed fans with his gender-fluid looks on the red carpet and advocated for gender norms to be erased. During an interview with L'Officiel in December 2019, Styles said he thinks the rigid roles society has subscribed to people based on their gender are slowly changing for the better. "Many borders are falling — in fashion, but also in music, films and art," he told the magazine. "I don't think people are still looking for this gender differentiation. Even if the masculine and feminine exist, their limits are the subject of a game." Styles added that loosening of parameters "gives rise to great freedom."
While Styles often expresses his personal style through fashion, he also does it through body art. Per Capital FM, Styles has 52 tattoos and might be looking to add more to his collection in the future. But did you know that he actually has a matching tattoo with another famous singer? Find out who shares the same ink with Styles below.
Harry Styles has matching ink with one of his best buds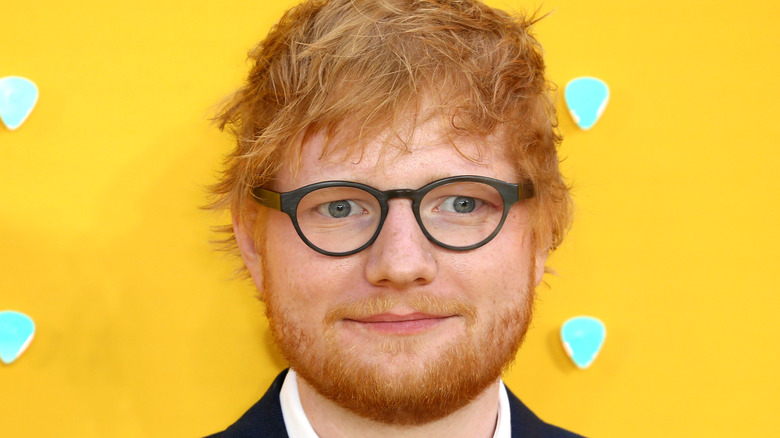 Shutterstock
While Harry Styles is attentive about what he wears to perform and to walk red carpets, it turns out he gives himself more free rein when it comes to his tattoos. The "Dunkirk" actor famously cited that he was a mermaid after getting a tattoo of a naked mermaid on his left forearm in 2014, according to Capital FM. This may explain why he was so easy going when fellow British pop star Ed Sheeran gave him some personal ink, even though the "Bad Habits" singer admitted to "Stars at joiz" that he isn't a good tattoo artist.
It didn't matter, though, because Sheeran and Styles are bonded for life after they both got matching tattoos of Pingu — a British claymation show focused on Pingu the penguin — as Sheeran told MTV News in 2013. "I got that with Harry Styles, he got Pingu [written under his arm]," Sheeran said, adding that the ink was "kinda like a bro tat." Sheeran also said that Styles did not need any convincing and was a good sport about it — not that we expected anything different, because Styles has always seemed to be the guy to go with the flow.