Anna Nicole Smith's Net Worth: How Much Was The Star Worth When She Died?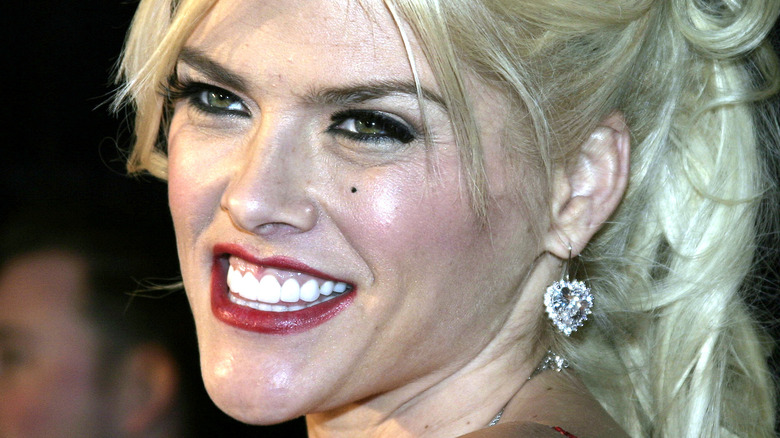 Shutterstock
Anna Nicole Smith (born Vicky Lynn Hogan) was a legend in the 1990s. After modeling for high-profile brands like Guess, H&M, and Lane Bryant, Smith was awarded the coveted Playmate of the Year title in 1993 by Playboy Magazine, per Page Six. She continued to garner headlines as the wife of decades-older oil magnate J. Howard Marshall. Smith met Marshall in 1991 when she was working at a strip club he patronized, per Interview. Shortly after, their by-chance meeting turned into a relationship. They married in 1994, but Marshall died in 1995, just a little over a year after they got married.With a multi-billion dollar stake in Koch Industries at the time of his death, Smith was poised to inherit a fortune. Unfortunately, a legal showdown with Marshall's sons, including J. Pierce Marshall, left her with next to nothing, according to Buzzfeed News.
Despite her tragedies, Smith didn't die penniless. As evidenced by her daughter Dannielynn Birkhead's net worth, the model did have a bit in the bank account to leave to her offspring — even if it wasn't as much as Marshall's fortune would have given her. So how much was Anna Nicole Smith worth when she died? Keep reading to find out.
Anna Nicole Smith had a healthy savings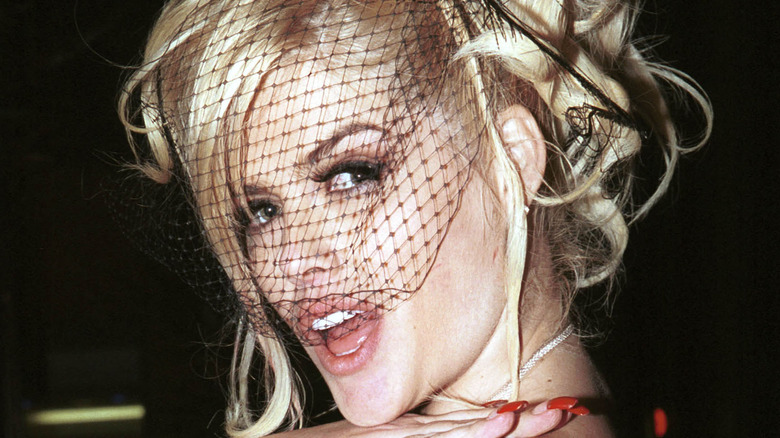 David Klein/Getty Images
Despite J. Howard Marshall's sons' claims that Smith only married their father for money, Smith insisted that her motives were sincere. "I'm not marrying him for money," she reportedly said to a shop owner in Texas, per Texas Monthly. And, in a 2002 interview with Larry King, she made it clear that she truly loved her octogenarian husband. "I loved him for so much of what he did for me and my son. I mean, I just loved him — I've never had love like that before. No one has ever loved me and done things for me and respected me and didn't care about what people said about me. I mean, he truly loved me. And I loved him for it," she said.
Though her love for Marshall could not help her financially when he died, Celebrity Net Worth estimates that Anna Nicole Smith was worth $1 million when she died in 2007. Her estate — which consisted of $1.8 million in real estate and $1.1 million in mortgages — went to her daughter, Dannielynn Birkhead. And despite a failed attempt from Smith's lawyer's to obtain funds from Marshall's estate for Dannielynn, per USA Today, Dannielynn still has some money to her name. Her late mother's estate and her father, Larry Birkhead's, estate give her a combined net worth of $3 million, according to another report for Celebrity Net Worth. Not bad for a teen!