Joe Manganiello Writes Book For Wife Sofia Vergara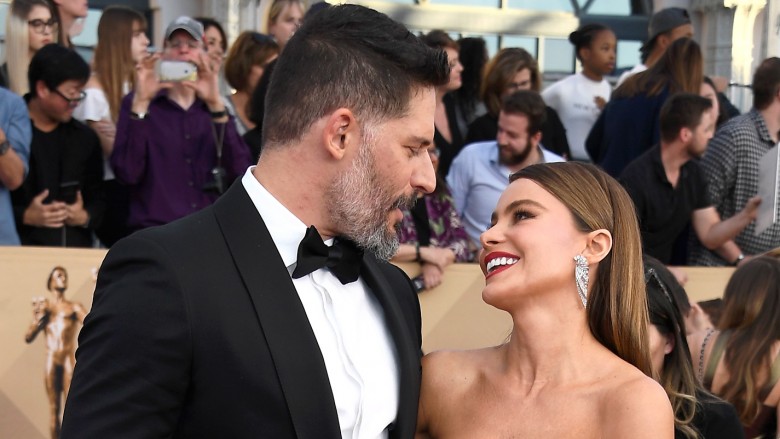 Getty Images
Joe Manganiello takes love seriously. The Magic Mike actor told Cosmopolitan U.K. that he wrote his wife, Modern Family star Sofia Vergara, a book as a gift for their first anniversary. "It was about how we met, as well as our courting, and was about 40 pages long," he told the magazine. "I love my wife a lot."
But just how did the pair meet? Apparently, Manganiello, 40, made the first move—thanks to some inside information and a helpful pal. "I was on a press tour when I found out Sofia was single [after breaking up with businessman Nick Loeb]. My friend is an editor, and told me she was about to make the announcement," Manganiello said. "I got her number from Jesse Tyler Ferguson [Vergara's Modern Family co-star], then flew to New Orleans to take her on a date."
Manganiello and Vergara, 45, married in November 2015 in an elaborate wedding. Guests included Julie Bowen, Channing Tatum, and Reese Witherspoon.
In a joint interview with HOLA! USA, the couple revealed how they knew they were meant to be. "We realized very early on that we each had to put the other person's happiness and well-being ahead of our own," Manganiello told the magazine (via Entertainment Tonight). "Once you realize that kind of trust has manifested, you hang on for dear life. Or in my case, you go and buy a ring." To which Vergara responded, "My heart was melting and I simply said, 'But of course!'"
Sounds like true love. And their passion for each other is still going strong. On the red carpet at the 2017 SAG Awards, Vergara told E! News she and her husband still feel like they're newlyweds—even after a full year of marriage.
Here's hoping we all find a love like theirs!