How Johnny Depp Covered Up His Winona Ryder Tattoo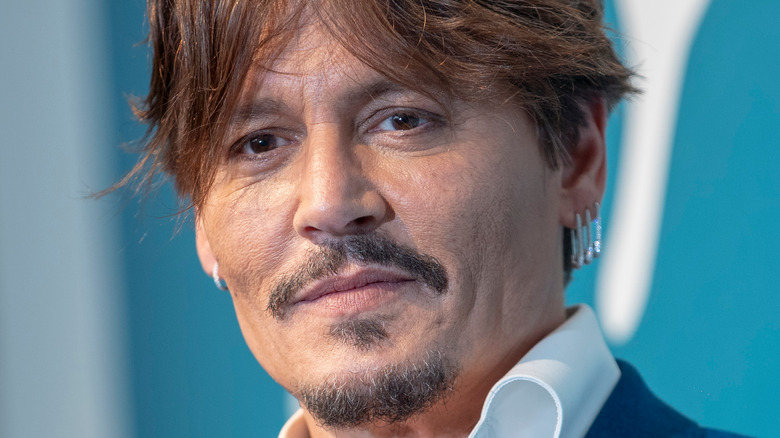 Shutterstock
We may receive a commission on purchases made from links.
Getting a tattoo is a pretty big deal — after all, you're marking your skin forever with whatever design, picture, or words you choose. Tattoos can be very personal, like a memorial to a lost loved one or pet or even a tribute to your partner. Or they can be whimsical and tell a story. The choice is yours.
Back in 1989, Winona Ryder was 17 and Johnny Depp was 25, and their eyes locked at a party after the premiere of "Great Balls of Fire," per InStyle. A few months later they met up at the Chateau Marmont in Los Angeles and started dating. Five months after they started dating, they got engaged. "There's been nothing in my 27 years that's comparable to the feeling I have with Winona," he told People in 1990. 
They were so in love that Depp went out and had "Winona Forever" tattooed on his arm. They never made the walk down the aisle, but they did remain together and engaged for three years. When they broke up in 1993, Depp was left with that reminder of his relationship. Keep reading to find out how he covered up his tattoo.
Johnny Depp had his Winona Forever tattoo altered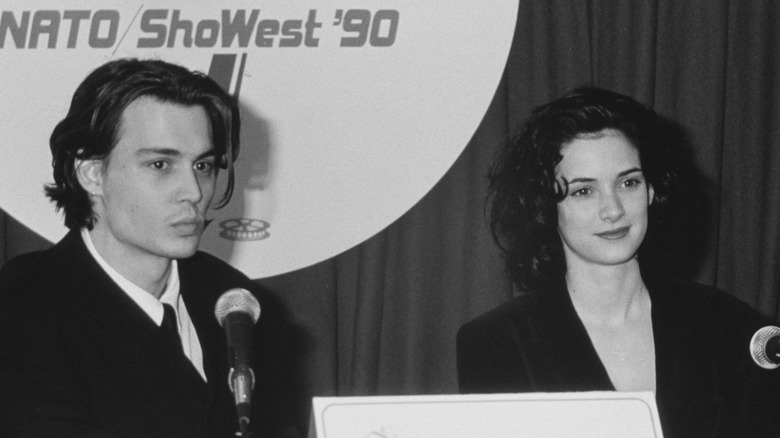 Michael Ochs Archives/Getty Images
In theory, when you get a tattoo it is forever — not, apparently, like Winona — pun intended.
"I love Winona. I'm going to love her forever. Putting her on my arm solidified it. The truth is very powerful. Believe me. This is not something I took lightly," he said in the book "The Secret World of Johnny Depp," according to Cheatsheet.
And then they broke up. And he was faced with that reminder of love gone wrong on his arm every day. Sure, tattoos can be removed, but that is costly, time-consuming, and in some cases, more painful than getting the tattoo itself. In fact, according to Glamour, it can take up to a year of treatments to remove a tattoo.
Perhaps that's why Johnny Depp decided to have his "Winona Forever" tattoo changed when they broke up. In a 1993 interview with "Australia Tonight," he was asked if he regretted the Winona tattoo. He said, "No, I don't regret the tattoo at all. ... It's a part of my past, and it's a part of my history. I would definitely keep it," he said. "I mean, I could add things to it, I could subtract, I could make it 'Wino Forever.'"
And while that may have seemed like a joke at the time, that's exactly what Depp did.