What Susan From Chronicles Of Narnia Looks Like Today
Adapted from the cherished novels by C.S. Lewis, "The Chronicles of Narnia" movie trilogy followed the adventures of Lucie, Edmund, Peter, and Susan Pevensie in a mystical land. Although Peter and Susan played major roles in 2005's "The Lion, the Witch, and the Wardrobe," and 2008's "Prince Caspian," the two Pevensie siblings were relegated to cameos for 2010's "The Voyage of the Dawn Treader," per ScreenRant. In the books, Aslan — the mythical lion who leads the children — tells the remaining Pevensie siblings that Susan is "no longer a friend of Narnia" because she is "interested in nothing nowadays except nylons and lipstick and invitations." The film version took a gentler approach to explain Susan and Peter's absence. Lucie and Edmund were despondent that their siblings are gone, but Aslan comforts them by saying Susan and Peter "have learned what they can from this world ... it's time for them to live in their own," via ScreenRant.
Anna Popplewell, who played Susan, had mixed emotions about leaving the series. "Yeah, it was a weird and bittersweet moment when we filmed that scene with Aslan because it was pretty much at the end of filming," she told Rotten Tomatoes in 2008. Although grateful for the opportunity, Popplewell was ready to move on with her career. "I'd like to play different characters and do things that aren't so technical and with real characters rather than imaginary ones!" she added. Keep reading to find out what happened to the former "Narnia" star.
Anna Popplewell joined a popular video game franchise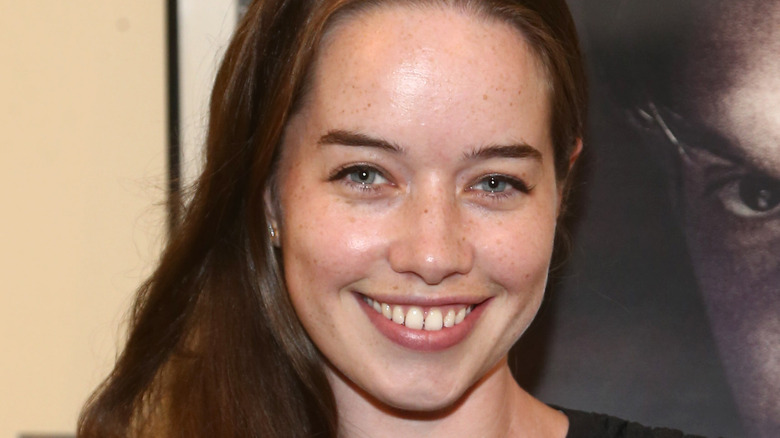 Tommaso Boddi/Getty Images
At the end of her run on "The Chronicles of Narnia" films, Anna Popplewell mentioned a desire to pursue characters that were grounded in reality, but she wound up being part of another beloved fictional universe. After appearing in the films "Brave New World" and "Payback Season," Popplewell was cast in the miniseries "Halo 4: Forward Unto Dawn" based on the wildly successful video game franchise, via IMDb. The actor played Chyler Silva in the adaptation, as she was once again involved in a story with rich world-building. "I think they are very valuable stories to tell. A new environment with very human stories," she told Starburst Magazine in 2013. "When I found out what it was, I was staggered by how much depth there was to it."
Soon after the "Halo" series, Popplewell got her wish to portray a real-life character. She was cast as Lola in the TV series "Reign," which told a fictionalized version of Mary, Queen of Scots. The actor told Harper's Bazaar in 2013 that she had not sought out roles in fantasy, but that was just how her career developed. "I just want to do anything where I'm learning, and it's definitely a learning curve doing a series because I've never done this pace before," she told the outlet about working on a TV show. Popplewell returned to the silver screen in 2019 with the film "You Are Here," and was later cast in the films "The Gallery" and "Fairytale," per IMDb.