Inside William Daniels And Bonnie Bartlett's Marriage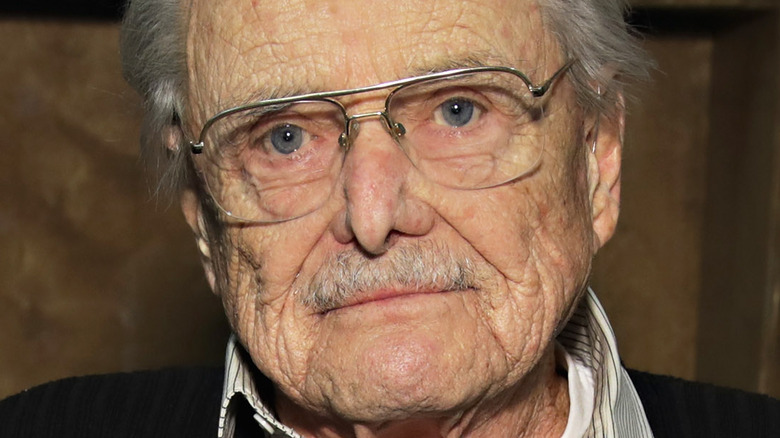 Cindy Ord/Getty Images
Actors William Daniels and Bonnie Bartlett are among the longest-running marriages within Hollywood. Daniels, best known for his roles as Mr. George Feeny in "Boy Meets World" and Mark Craig in "St. Elsewhere," married his on-screen wife and off-screen sweetheart Bartlett in 1951. The pair acted as partners alongside one another in both television shows, decades after they had already been married.
Daniels and Bartlett — who are both in their 90s as of this writing — first met when they were both students at Northwestern University. The couple eventually went on to have three children — Robert, Michael, and William Jr, and in 1986, Daniels and Bartlett were also the second couple ever to both win Emmy awards on the same night for "St. Elsewhere." Clearly, the two have achieved a lot together!
Throughout the decades, the couple has maintained their love for one another, sharing the details about their timeless marriage in interviews. So without further ado, here is a look inside William Daniels and Bonnie Bartlett's decades-long relationship.
William Daniels and Bonnie Bartlett's wasn't always easy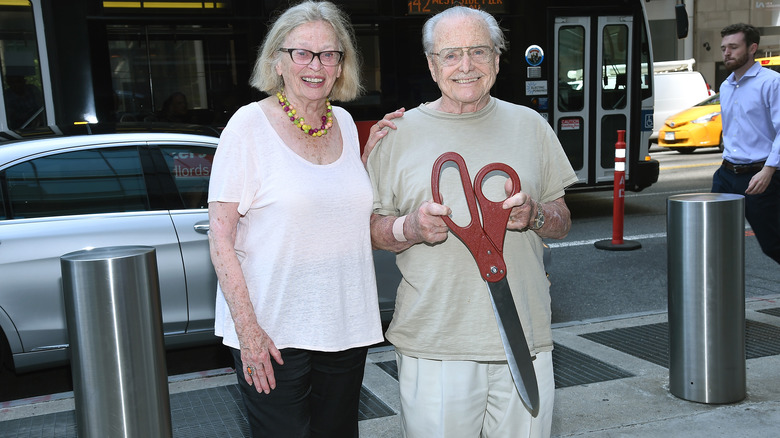 Gary Gershoff/Getty Images
Bonnie Bartlett and William Daniels played husband and wife on television, not once — but twice. The first time was as Mark and Ellen Craig on the 1980's show "St. Elsewhere," and once more in the 90s for "Boy Meets World" as Mr. Feeny and Dean Bolander. Once the cameras went off, their love was just as true — and they celebrated their 70th anniversary on June 30. In a video interview with Forbes in January, Daniels gushed, "I think our relationship is based on mutual respect and I think she is smarter than me, better actor than me, and so I just hang on, you know, and try to get along."
Despite their lasting marriage and admiration for one another, the path for William Daniels and Bonnie Bartlett hasn't always been smooth sailing. In a 2017 interview with People, Bartlett got more in-depth about their marital history, detailing how she almost ended things with the actor. "[Daniels] insisted we come to Hollywood and I didn't want to. It was at a very tough time. I'd lost my niece," Bartlett said. "But he really was starting to drink a lot. And he was drinking after the show. Sometimes you didn't know — I mean I didn't know if he was going to come home or not." She continued, "And I thought, 'I want no part of this.' I was very confused because there was no way I wanted to take the boys away from him."
Clearly, Bartlett and Daniels were able to work out their issues, and it paid off.