The Truth About Alex Rodriguez's Relationship With Kate Hudson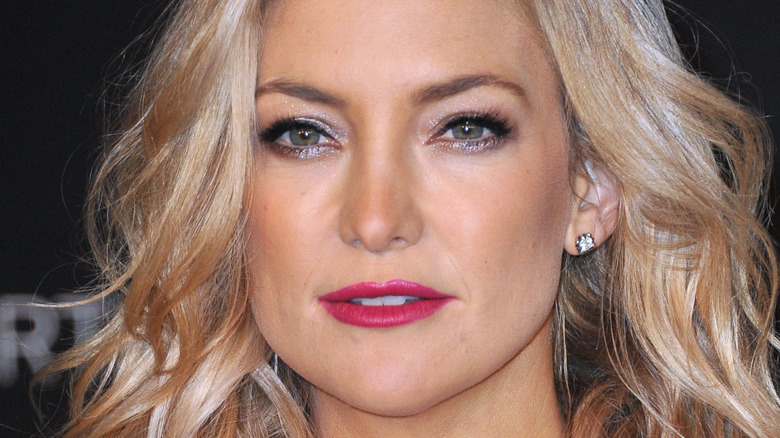 Shutterstock
It's hard to believe there was a time when Alex Rodriguez was dating someone other than Jennifer Lopez, but it's absolutely true. Back in November 2008, Hello! Magazine noted that a serendipitous meeting between the former baseball player and Kate Hudson led to a hot, steamy romance. At the time, Rodriguez had just split from his wife, Cynthia Scurtis, and Kate Hudson had just parted ways from Owen Wilson. 
Almost instantly, the PDA-friendly couple couldn't keep their hands off each other. An anonymous source detailed one supposed sighting to the New York Daily News, claiming, "Hudson had her arms completely wrapped around A-Rod's waist and every time he leaned over to talk to anyone she would pull him back toward her." It wasn't until May 2009, another few months after their first official meeting, that they started dating. 
But like a Roman candle, K-Rod (!) fizzled out almost immediately after they began. So, what went wrong in their relationship? Read on to find out.
Kate Hudson and Alex Rodriguez's split was reportedly messy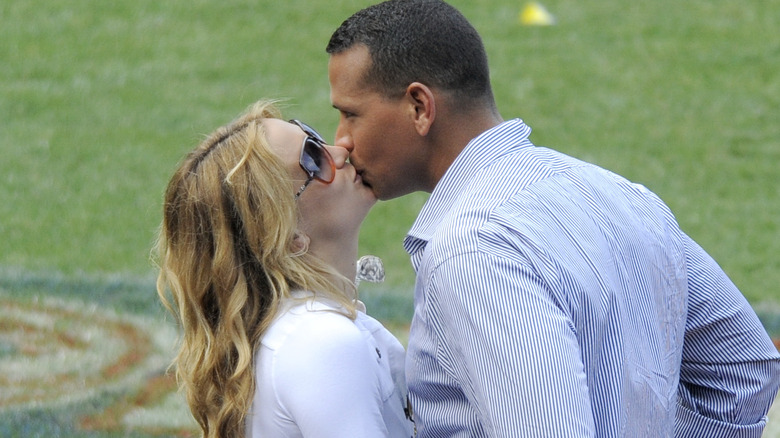 Nydailynews/retired/Getty Images
Fame can be the kiss of death of relationships when both parties are famous,  and there's no better example of that than the implosion of Kate Hudson and Alex Rodriguez's relationship in December 2009.
According to Us Weekly, Rodriguez wasn't a fan of Hudson supposedly loving the cameras. (Because J-Lo was so camera-shy, right Alex?) "She [Hudson] would always want to be styled before games and she'd insist on front-row seats," a friend of Rodriguez's claimed to the outlet. "It was a turnoff to have a girlfriend who always wanted to be on camera. Alex wanted someone who was more interested in building a long-term relationship than just building their profile." But according to the Daily Mail, Hudson wasn't a fan of Rodriguez staying in touch with a certain ex-girlfriend. "Kate was mad with jealousy. She gave A-Rod three chances to stop contacting Madonna. How would you feel if your new boyfriend kept calling his ex?" the source alleged.
Things got so bad in the "K-Rod" fallout, that according to Entertainment Tonight, Hudson even got peeved at her brother, Oliver, for having her ex on his podcast in 2020. But while A-Rod currently has egg on his face over the J-Lo situation, Hudson is happily settled down. Read on to find out more details on her new man!
Kate Hudson is happily settled with Danny Fujikawa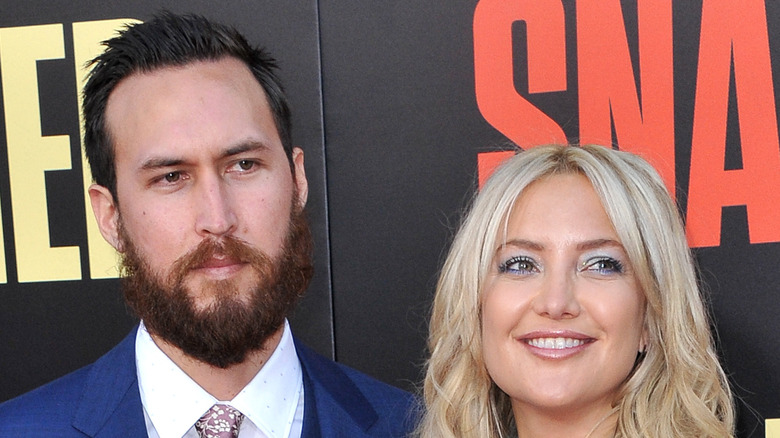 Shutterstock
In 2017, Kate Hudson started dating musician Danny Fujikawa, whom she had known for years. As Hudson revealed on Instagram, she initially met Danny Fujikawa when she was 23 and pregnant with her first son, Ryder (whom she had with her first husband, Black Crowes lead singer Chris Robinson). Fujikawa and Hudson share a daughter, Rani Rose. Hudson also has a son, Bing, with Muse lead singer Matthew Bellamy. 
Hudson has addressed how happy she is with Fujikawa, telling People in 2020, "He makes me feel beautiful every single moment of the day, even when we have fought. I still feel loved. His devotion to the family unit makes me feel safe and confident and secure." Hudson's mom, Goldie Hawn also chimed in, "When you have your children and you have a man that loves your children, and even the children that you may have had with someone else, that's a very tough bond to break." 
It looks like Kate Hudson finally found her happiness — and we hope A-Rod does, too.