How Many Grandchildren Does Clint Eastwood Have?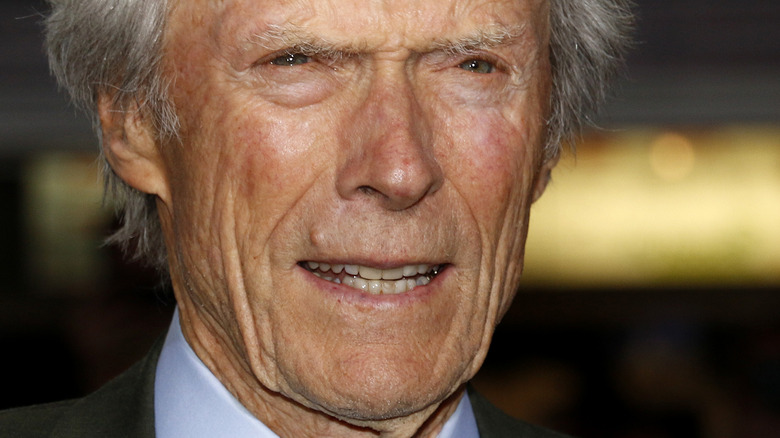 Shutterstock
Clint Eastwood is an American actor, producer, and director who started his career in the 1950s. Over the past few decades, Eastwood's leading roles in both western and action movies have made him a household name. He was born in 1930 as Clinton Eastwood Jr., and raised in San Francisco, before his parents moved to Washington, per IMDb. Eventually, Eastwood moved back to the Golden State in his early 20s, where he briefly attended college before dropping out to pursue acting.
Despite Eastwood being a trailblazer in action flicks, he is notoriously cryptic when it comes to his personal life and off-screen relationships. While the actor does have confirmed relationships and children, he was also a bachelor in his own right, with several alleged affairs, partners, and marriages, making it unclear how many children and grandchildren he actually has. Even Eastwood himself isn't completely sure, as a 1997 Playboy feature notes, "​​Eastwood has been married twice and seems to have seven children — the number is unconfirmed and Eastwood is reticent about the issue." Eastwood now has eight confirmed children, per Closer Weekly, but how many grandchildren does the "Million Dollar Baby" star have? Keep reading to find out. 
Clint Eastwood has eight children, including a long-lost daughter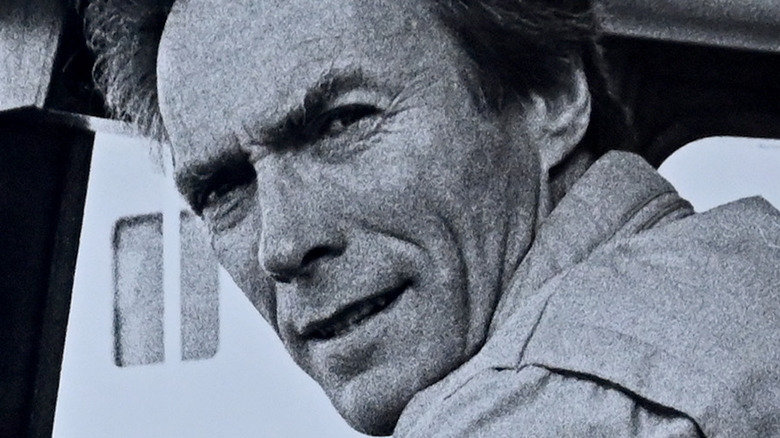 Jayne Kamin-oncea/Getty Images
Clint Eastwood has eight known children, with a range of birth dates in different decades, per Country Thang Daily. His firstborn daughter, Laurie, was born in 1953 from a supposed affair. She was put up for adoption, so she remained a mystery for 30 years. It wasn't until Laurie did some research that she discovered Eastwood was her dad. While Laurie was born when her father was dating Maggie Johnson, his next child came while he was married to her. This time, the extramarital relationship was with stuntwoman Roxanne Tunis. Their daughter, Kimber, was born in 1964. His marriage to Maggie Johnson spawned two children: Kyle in 1968 and Alison in 1972.
Eastwood's third alleged affair with stewardess Jacelyn Reeves resulted in two kids, Scott in 1986 and Kathryn 1988. Five years later, in 1993, Eastwood had another daughter, Francesca, with British actor Frances Fisher. The actor's last known child, Morgan, was born in 1996 to Eastwood's second wife, Dina Ruiz. Ruiz and Eastwood eventually separated in 2014.
In a 2015 interview with Esquire, Eastwood's daughter Francesca opened up about how she naturally gravitated to acting and ultimately followed her father's footsteps. "My parents never pushed me into acting and for a long time, I tried to avoid it. I was planning to go to business school and head in that direction, but I found myself coming back to acting, over and over," she said. 
Clint Eastwood's grandchildren are less of a mystery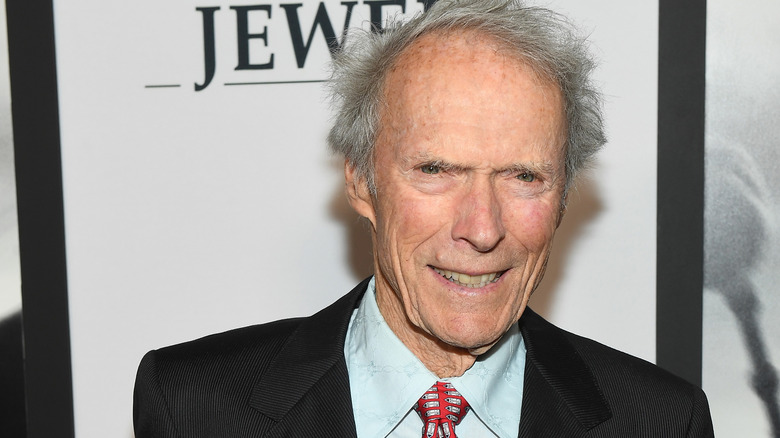 Paras Griffin/Getty Images
Actor Clint Eastwood's family lineage gets even more splintered when it comes to his grandchildren, given the number of kids he actually has is a mystery. Among the eight confirmed children, Eastwood has five grandchildren. His eldest, Laurie, has two children, Lowell Thomas Murray IV and Kelsey Hayford. Kimber Lynn, Eastwood's second daughter, has one son, Clinton Gaddie. In addition, his daughter Francesca also has one son named Titan Wraith. Lastly, Eastwood's granddaughter Graylen Spencer was born in 1994 to his son Kyle.
In 2018, Eastwood's grandson, Lowell Thomas "LT" Murray IV spoke to the Daily Mail about the family's relationship with the actor. Specifically, he mentioned his own mother being a long-lost daughter of the Hollywood star. "All I would say is that he's been a great father to my mom, and always great to me and my family whenever we see him," he said. After several decades, Eastwood's eight children also reunited in December of 2018 to support their father at "The Mule" premiere.