Why Delta Burke And Dixie Carter Stopped Being Friends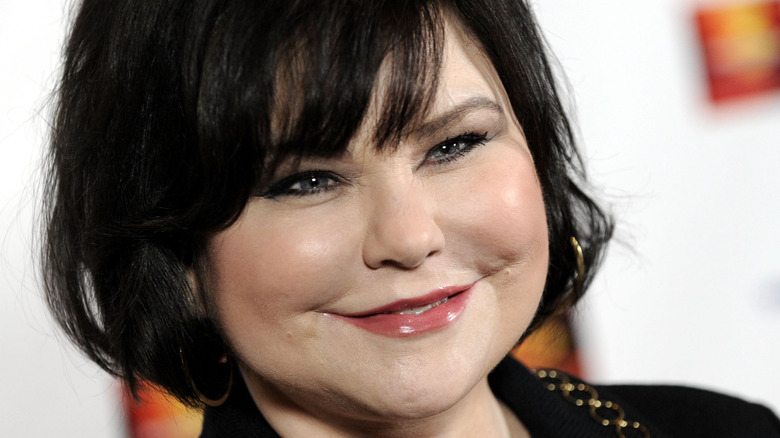 Kevin Winter/Getty Images
In the 1980s, two shows were considered "must-see" TV: "The Golden Girls" and "Designing Women." The latter show catapulted former beauty queen Delta Burke into the mainstream — and her friendship with the women, including Dixie Carter, contributed to the show's success. 
However, the late Joan Rivers seemed to have predicted the cast of "Designing Women" would lose their once-close friendship as time went on. When the four actors — Burke, Carter, Jean Smart, and Annie Potts — went on Rivers' eponymous show back in the 1980s, Rivers asked whether they were all friends. The ladies, in unison, replied "yes." Rivers then quipped sarcastically, "As this point...so far...well...you know it's going to start."
Rivers was right — because when Burke got kicked off the show shortly before its sixth season, she and Carter (who played Julia Sugarbaker opposite Burke's Suzanne Sugarbaker) fell out. Read on to find out more about how this friendship sadly came to an end.
Drama on 'Designing Women' might have caused a rift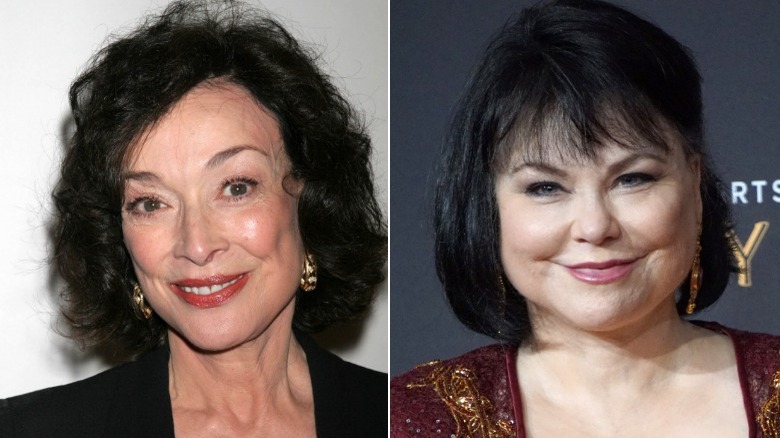 Shutterstock
In a 2000 interview with The Los Angeles Times, Delta Burke revealed that she and Dixie Carter first became friends back in 1982, when they starred in a show called "Filthy Rich." So, when Burke got booted off of "Designing Women" in 1991 for reportedly clashing with show creator Linda Bloodworth-Thomason — who Carter publicity defended in the feud — things went south fast, according to Deseret News. Still, Burke was desperate to reconnect with her old friend. 
"It got so ugly at the end," she said to the outlet. "I'd gone into the dressing room, around Christmastime, to talk to [Dixie], but I don't think things were ready to be discussed then. I just remember saying, 'For what we once had, I'm sorry for any pain I've caused.' But I don't know that she was really ready to hear that." In the same interview, Carter also revealed that despite their fallout, she still remembered her friend fondly. "We were really close," she said. "I was in Mac [Gerald McRaney, Delta's husband] and Delta's wedding [as matron of honor]. The truth of the matter is I love Delta. I always have and I always will. As to our friendship and when we see each other again, when that happens, I don't think it should be a public thing." 
Keep reading to find out when Carter and Burke finally made peace.
Dixie Carter and Delta Burke made peace in the end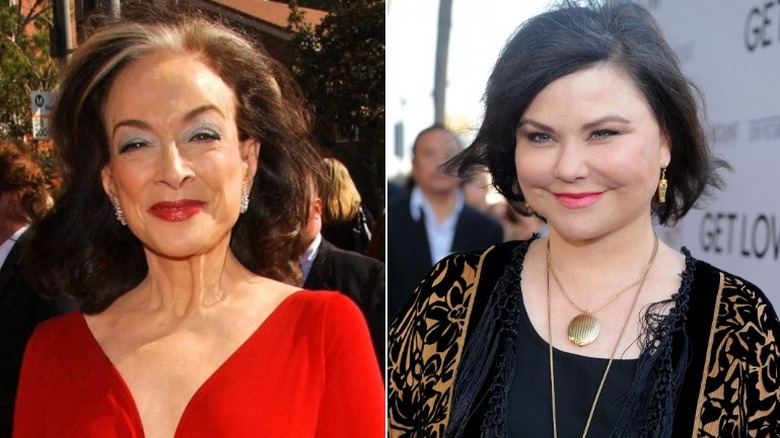 Shutterstock, Alberto E. Rodriguez/Getty Images
In 2002, a little less than two years after Delta Burke gave an interview to The Los Angeles Times, she guest-starred on "Family Law" with Dixie Carter, per IMDb. It marked the first time the two women were back on-screen together since "Designing Women."
Subsequently, in 2006, all four of the original "Designing Women" reunited at what is now known as the Paley Center to talk about the show's legacy. When Carter was asked about her favorite speech she delivered, she wavered a little and made reference to "her little sister" while looking over fondly at Burke. (Carter's favorite speech was the one she gave in the episode, "The Night The Lights Went Out In Georgia" in support of gay marriage, which was a very progressive speech for the time.) 
Most poignantly, Burke was very notably in attendance when Carter died in 2010. According to Tennesee's Action News 5, Burke and the rest of the surviving cast of "Designing Women" were among the friends and family who bid farewell to the once and forever Julia Sugarbaker in Tennessee.