James Corden Remembers Spanking Donald Trump Onstage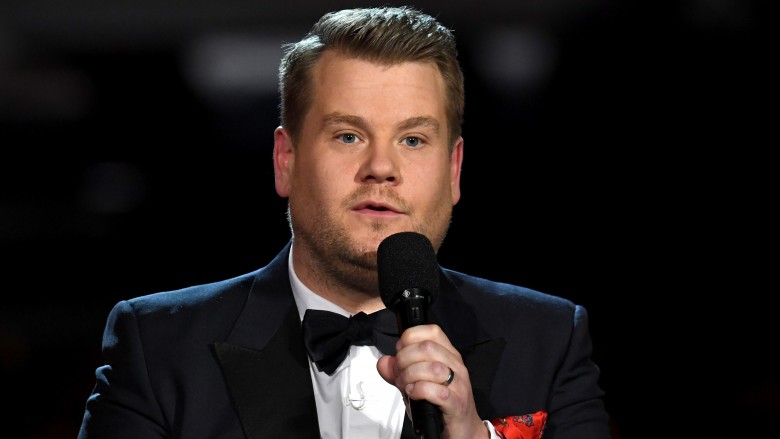 Getty Images
James Corden got very close with Donald Trump—long before the businessman took control of The Oval Office.
On The Late Late Show, Corden shared how he, ahem, connected with the 45th president. "When I was in a play in New York, I brought him up on stage. There used to be a part of the play, and I'd bring someone up on stage, and I brought him up to move some set," Corden explained to his guests, Kerry Washington and Alec Baldwin, referencing his part in the play, One Man, Two Guvnors. "He was great. I was spanking his ass. He bent over. I was spanking him."
But that's not all. After Corden sent Trump offstage—after "firing" him—the former Apprentice host then began introducing himself to members of the crew backstage. "Our stage manager said, 'He walked into the wings and it was like he thought he was the president of the United States,'" the British actor and talk show host continued. "He was walking up to people saying, 'Hi, I'm Donald Trump.'"
Baldwin, who famously played Trump on Saturday Night Live (1975-), admits that he used to encounter the Republican at events, but Trump's not quite the same man anymore—notably less "playful and funny" than he'd previously been.
"He won the election. He's President of the United States, and he still looks incredibly constipated. He looks terrible," Baldwin said. "I thought, when he won, he'd relax and be more generous. He won, but he acts like he lost... It's inexplicable."
Trump hosted SNL in November 2015 and poked a little fun at himself, but just a few months later, he wasn't pleased when Baldwin started impersonating him on the iconic comedy show. After one show, the then-presidential candidate tweeted, "Just tried watching Saturday Night Live – unwatchable! Totally biased, not funny and the Baldwin impersonation just can't get any worse. Sad."
Oh well. At least, Corden remembers better times.