How Much Money Did Madonna Lose In Her Divorce From Guy Ritchie?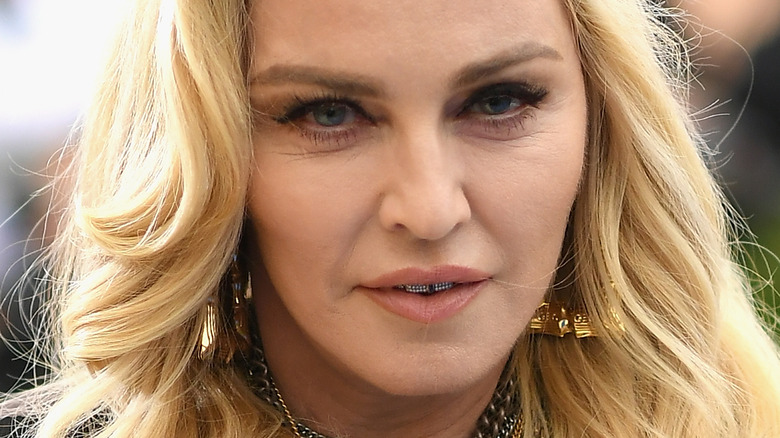 Dimitrios Kambouris/Getty Images
Madonna has amassed a net worth of about $850 million, per Celebrity Net Worth, and she is known as one of the top pop divas of all time. At the same time, the chart-topper often makes the list of being one of the cheapest people in the celebrity world. In fact, the Material Girl has gained a reputation for her frugality, as she is known to collect receipts and even fly economy class when it's needed.
If that weren't enough, Madonna's own brother Christopher Ciccone has slammed his sister for being such a penny pincher. He wrote in his 2008 memoir, "Life WIth My Sister Madonna," (via News.com.au), "My sister — who in 2008 is worth in excess of $600 million ... opted at the time to send our grandmother just $500 a month and to pay her monthly household bills, for Madonna, a drop in the ocean. When I think of Madonna's wealth, I can't help but think she's being stingy with the grandmother who helped raise us."
That said, Madonna's divorce from Guy Ritchie in 2008 was downright painful for her pocket, as her ex-husband reportedly walked away with a pretty substantial sum of her fortune. To find out how much, keep reading below!
Madonna's divorce included a hefty payout for her ex Guy Ritchie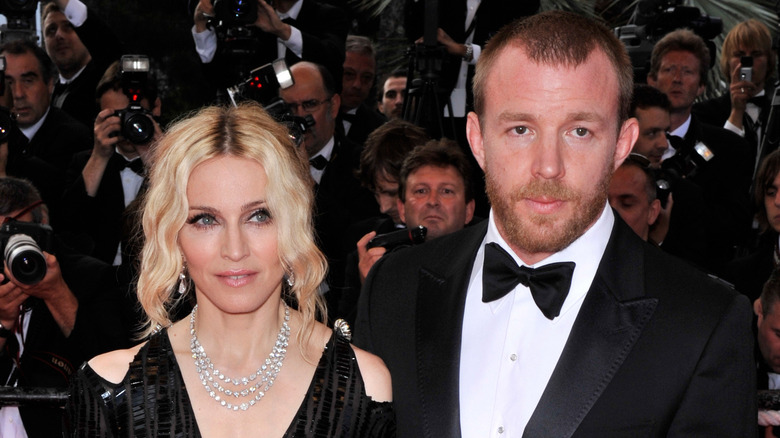 Shutterstock
These days, Madonna doesn't talk very often about her marriage with British-born director Guy Ritchie. But in 2015, she told The Sun (via Hello!) that there were times that she didn't really feel herself during their eight-year union. She told the publication, "I did sometimes find myself in a state of conflict. There were times when I wanted to express myself as an artist in ways that I don't think my ex-husband was comfortable with."
While the news of Madonna and Ritchie's divorce came as a shock to her fans, it wasn't the highly-publicized divorce that everyone thought it would be. According to People, Madonna reportedly had to pay her ex-husband somewhere between $76 million and $92 million in cash and property. The former couple then issued a statement saying that figure was "inaccurate" but that the "financial details of the settlement will remain private."
Ritchie, for his part, told the Mail on Sunday's Event magazine (via Yahoo) in 2017, "A marriage breakdown is a death." Well, death and the weight of millions of dollars in money bags, maybe.