Jennifer Lopez Threw Shade At Ivanka Trump Back In The Day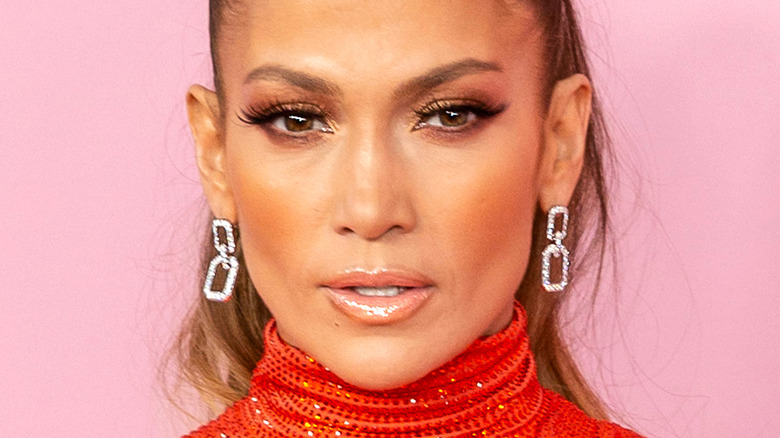 Shutterstock
Jennifer Lopez worked hard to get where she is today. Even though she's a world-famous multi-millionaire, her most infamous song reminds the world that she's still "Jenny from the Block" — "no matter where I go, I know where I came from."
In her early days, though, Lopez faced her share of criticism from consumers and Hollywood alike. Ben Affleck said on The Hollywood Reporter's "Awards Chatter" podcast in January 2021 that the first time he and Lopez dated, she faced racism and sexism in the entertainment industry. "People were so f***ing mean about her — sexist, racist. Ugly, vicious sh** was written about her in ways that if you wrote it now you would literally be fired for saying those things you said," Affleck told the outlet. Despite all of that, Lopez went on to become a successful dancer, singer, and actor.
Perhaps that's why Lopez takes it personally when someone who has been handed everything her whole life just waltzes in and takes jobs that they haven't earned or aren't qualified for. And there's no better example of this than when Lopez reportedly threw shade at Ivanka Trump. Keep reading to find out what happened.
Jennifer Lopez reportedly said Ivanka Trump was "only here because of her dad"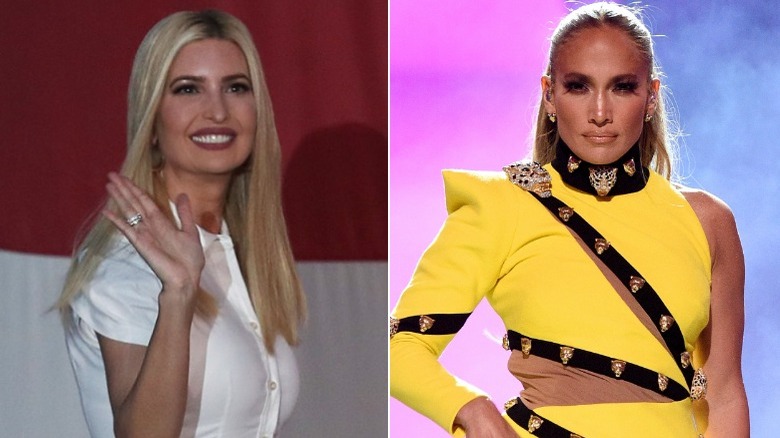 Joe Raedle, Kevin Mazur/Getty Images
When Ivanka Trump was 14, she tried to make it as a model. And even though she had a bit of success — including landing the cover of Seventeen Magazine in 1997 — she told Marie Claire in 2007 that the industry wasn't for her. "Modeling was not an endgame for me," she said to the outlet. "I used it as an excuse to travel. I used it as a way to break up the monotony. It was great, but it is an annoying source of confusion at this juncture in my life."
Trump's short-lived modeling career and her presence in A-list circles were reportedly sore spots for people like Lopez, who didn't have the advantage of wealthy, connected parents. As former Elite Model Management employee Audrey Roatta told The New York Times in 2017, Lopez reportedly said, "She's only here because of her dad," in reference to Trump's attendance at a film premiere. Roatta also told the Times that Trump "never stood a chance to have a normal modeling career because her name was associated with her dad."
Lopez didn't comment on the Times report, and Trump hasn't spoken about Lopez directly, either.
Ivanka Trump's neighbors might side with JLo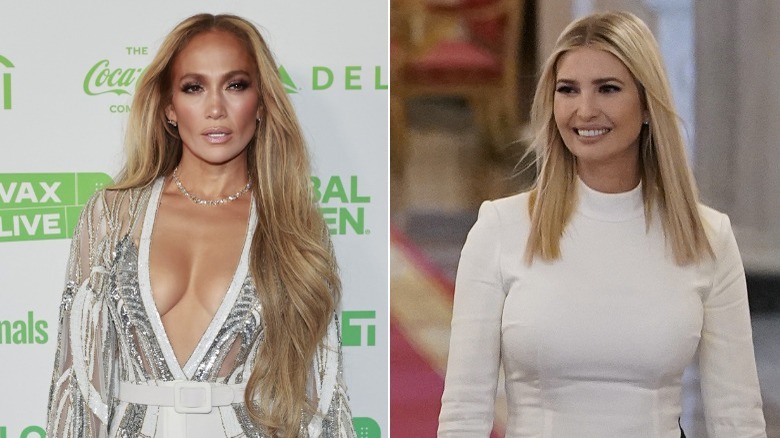 Emma Mcintyre, Drew Angerer/Getty Images
If the rumors are to be believed, Ivanka Trump and her husband, Jared Kushner, aren't making a ton of friends in their new home city of Miami. And it sounds like their neighbors are more fond of figures like Jennifer Lopez than they are of the couple.
When Trump and Kushner moved to Miami, they quickly earned a reputation for being the "neighbors from hell," OK! reported in November 2020. A local source told the magazine, "Miami is a very liberal town. What will happen when these two want to go to restaurants or shopping in town? They will need a constant security presence and will disrupt everywhere they go," said the source. "Miami is run by Jennifer Lopez and Gloria Estefan. The elite residents will need to make a choice because if you accept Ivanka and Jared, you will lose J.Lo and A-Rod."
Of course, that's just one local's perspective, and having problems with your neighbors is an all-American experience. Still, don't expect to see Trump and Lopez grabbing lunch together anytime soon.