Gwyneth Paltrow Isn't Bothered By Her Haters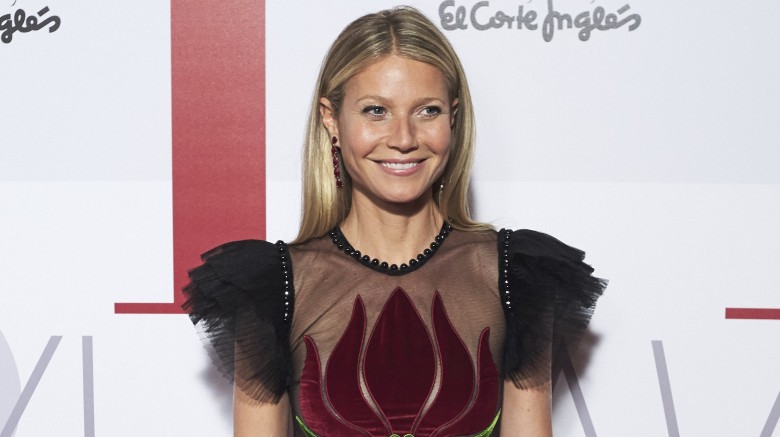 Getty Images
Gwyneth Paltrow is doing just fine—and she couldn't care less about what her haters have to say.
In an interview for the April 2017 issue of Women's Health, the Iron Man actress revealed that she doesn't let others' criticisms about her lifestyle affect her. Which is great because, well, there's been a lot of hate—and some solid debunking—thrown her way for the supposed "health advice" that her site Goop regularly publishes.
When asked about treatments that she's suggested to her readers like cupping and vagina steaming, Paltrow, 44, admits that she doesn't expect everyone to take her opinions seriously and without criticism. "When you're at the forefront of something that's new, people can get really reactive: 'This is crazy! Why are you doing this?'" she said, adding, "Then, five years later, everyone's fine with it."
The Shakespeare in Love star, who famously "consciously uncoupled" with Coldplay's Chris Martin, believes that as long as she knows the value of what she recommends to her readers, she feels fine.
"One of the best things someone ever said to me was that the only time criticism hurts is if you have a judgment about yourself about that very thing," Paltrow tells the magazine, explaining, "If someone's like, 'You d***, you have red hair!' and you've got brown hair, it doesn't bother you."
Overall, she's happy she can share lifestyle tips without feeling restricted by outsiders' opinions: "It's a blessing to be liberated from the chains of other people's perceptions of you. It's part of wellness, working at that. I've gotten to a point where I like myself. I do my best as a person. I also have nothing to hide."
However, it seems like Paltrow won't have to worry about what people think of her Goop recommendations too much longer, since the actress has announced plans to distance herself from the brand soon.
But honestly, what good's Goop without Paltrow at the helm?