The Seinfeld Star That You Didn't Remember Was On Criminal Minds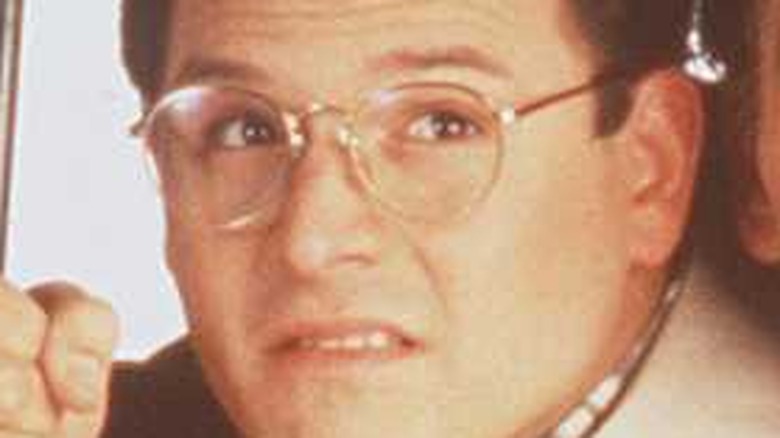 Getty Images/Getty Images
In the 1990s, few comedies had quite the cultural impact of "Seinfeld." Focusing on four schlubby people who lived in New York, the Jerry Seinfeld-led vehicle launched the mainstream careers of both Seinfeld, himself, and his fellow comedic cast mates: Julia Louis-Dreyfus, Michael Richards, and Jason Alexander. 
No less of an authority than Jason Alexander recognizes how unlikable these characters were. When asked by Us Weekly how his character, George Costanza, would react in the pandemic, he revealed his character would be his typical self — if he was a free man in the first place. "You're assuming he got out of prison? You'd have to think today, because apparently, he made all his money. If you saw the 'Curb [Your Enthusiasm]' reunion, he made all his money with the iToilet app and then lost it to Bernie Madoff. So, my imagining is that George is probably quarantined in with his parents and refuses to leave the room. He only eats through some sort of food app and will not come out of his room," he said to the outlet.
But believe it or not, George Costanza wasn't the most problematic character that Jason Alexander ever portrayed. Keep reading to find out more!
Jason Alexander played a serial killer on 'Criminal Minds'
Recognize the long-haired,  in the picture above? That's right — it's none other than Jason Alexander, our beloved George Costanza, on a Season 4 episode of "Criminal Minds"! 
Alexander portrayed himself as a man named Professor Rothchild, a serial killer who claims to have already killed seven people. The 2008 episode, the eighth episode of the fourth season, was titled "Masterpiece." Alexander's character was obsessed with the Fibonacci sequence — "one of the most famous formulas in mathematics," per Live Science — which he used as a clue for the FBI to trace. In the episode, according to The Paley Center for Media, Alexander's Professor Rothchild turns himself in, and leaves the team led by Joe Mantegna and Matthew Grey Gubler a bunch of clues to find five missing girls before it's too late. Ali Landry guest-starred on the episode, as well, and she played one of Professor Rothchild's victims.  
Alexander looks completely unrecognizable in this episode — and he played the part so well that most people didn't realize it was him until now! Now that's the mark of a good actor, indeed. Alexander went on to direct an episode of "Criminal Minds" a year later.