The Truth About Courtney Stodden's Parents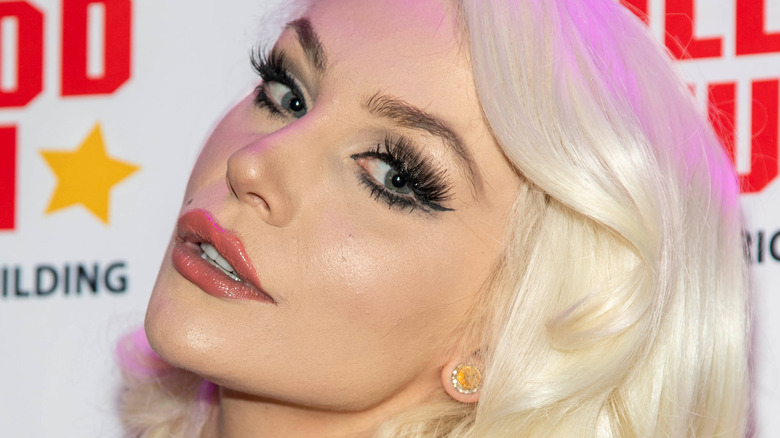 Shutterstock
Courtney Stodden has been in the headlines in 2021 thanks to an unfortunate bullying incident with Chrissy Teigen. But before that, the model and aspiring actress said that they experienced merciless bullying at the hands of classmates, as well. 
"The bullying really started when I got to 6th grade as I became way more developed than the others at an early age," they said to Radar Online in 2017. "This wasn't a positive for me. I began to become very insecure about my body because of the negativity it attracted...I even had my left arm fractured due to some of the girls' bullying and had to be home schooled."
When you think about how much Stodden went through as a child, it makes their story about being bullied at the hands of Teigen even more sad and tragic. Stodden also said that to "comfort" themself, they sought refuge in the arms of men...including their much older husband, Doug Hutchison. But their parents were supposed to protect them from predators — so where were they when all of this was going on? Let's take a look at the truth behind Courtney Stodden's parents, Alex Stodden and Krista Keller. 
Courtney Stodden's parents actively encouraged them to get involved with much older men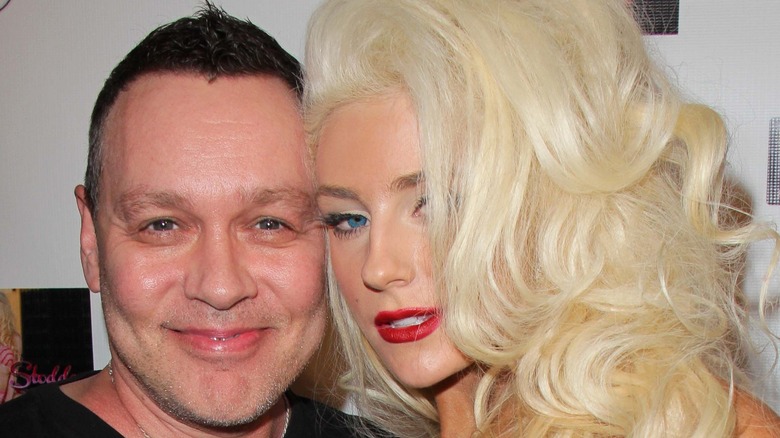 Shutterstock
Back in 2011, Courtney Stodden was 16 years old. They weren't old enough to drink, vote, serve in the military, or sign a contract — but according to their mother, Krista Keller, they were old enough to get married to a 51-year-old actor. "We are totally supportive of this marriage," Keller told Radar Online, while adding that she had to sign the papers consenting to the marriage. And if all that wasn't creepy enough, Keller told the outlet that her minor child had "long blonde hair and a killer body" and said that Courtney "was a virgin when she married Doug. She is a good Christian girl." Wow. 
Also, according to Fox News, while Stodden's father, Alex Stodden, was initially supportive of the marriage, he not only stopped supporting the relationship, but no longer speaks to his child (who divorced Doug Hutchison back in 2017). "My dad proceeded to throw away all of my childhood tapes and memories — he took everything to the dump and just threw them away," Stodden said. "And I'm his only child. That speaks volumes, the way he feels about his daughter. Now, eight years later since the marriage, he's told me to never contact him again and to have a good life. That's very hurtful and doesn't help with depression."
We sincerely hope that Stodden finds peace in their life.