Who Rihanna's 'Umbrella' Was Originally Written For May Surprise You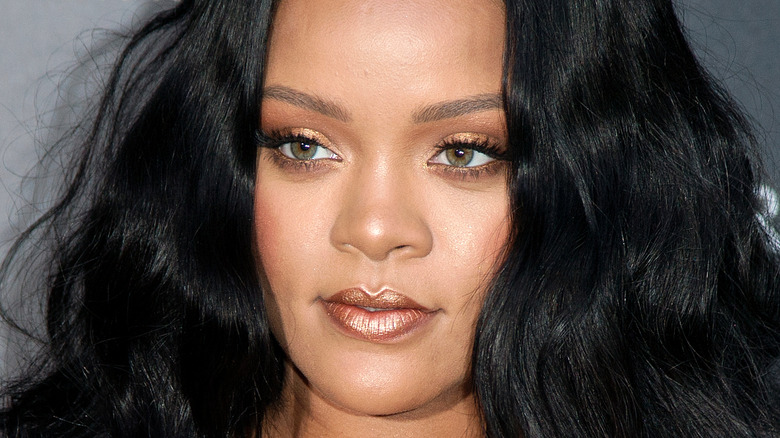 Shutterstock
From running a successful beauty brand to landing roles in A-List movies, Rihanna is clearly a woman of many talents. Over the last few years, the star has flexed her entrepreneurial skills and proven to be an accomplished businessperson. But even with her ever-growing resume, Rihanna will always be known best for being a talented singer and songwriter. But to the dismay of many fans, it's been years since the singer released any new music. Her last album, "Anti," dropped in 2016, and fans have been waiting patiently ever since for the Barbados native to release new music. And although it's still unclear when the singer will release new music, the good news is that Rihanna has a repertoire of songs that fans can listen to tide them over. 
Of course, her most iconic song — and the one that truly catapulted her career, is "Umbrella" — featuring Jay-Z. But did you know the hit tune wasn't meant for Rihanna? As it turns out, another musician almost got the honor-ella, ella, eh, eh, eh.
Britney Spears' team passed for a curious reason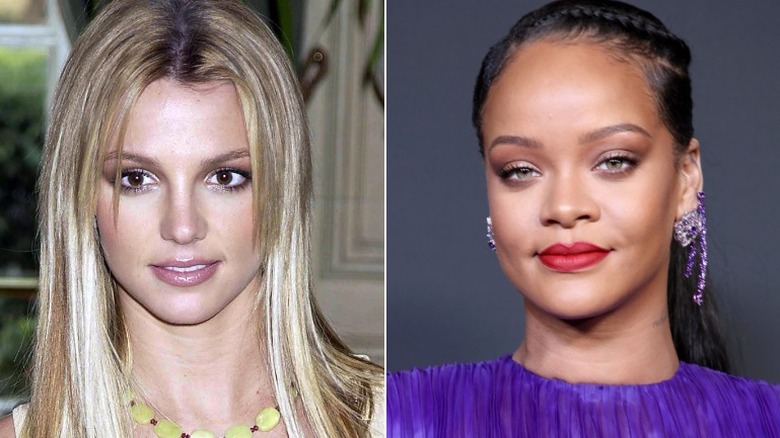 Dave Benett, Robin L Marshall/Getty Images
"Umbrella" was written by Terius Nash and Christopher Stewart, the same duo behind the successful Britney Spears and Madonna collab, "Me Against the Music," according to VICE. Originally, the writing team approached Britney Spears with "Umbrella," but Spears declined the offer. In an interview with MTV News, Stewart claimed Spears' people said the singer already had a list of backed-up tracks that needed to be recorded first. 
Additionally, Stewart claimed Spears state was "a little bizarre" at the time, sharing that the collaboration was just not meant to be. So, Nash and Stewart then sent the song to R&B legend Mary J. Blige's camp and the Def Jam Island CEO. Both parties were interested in the song, which led to a bidding war. Ultimately, Def Jam was able to purchase the tune for Rihanna, and as they say, the rest is history. 
The track was released off of Rihanna's third album, "Good Girl Gone Bad," and has been credited as the singer's first successful single, launching the artist into the pop star she is today.