Eliza Dushku: I Was An Alcoholic And A Drug Addict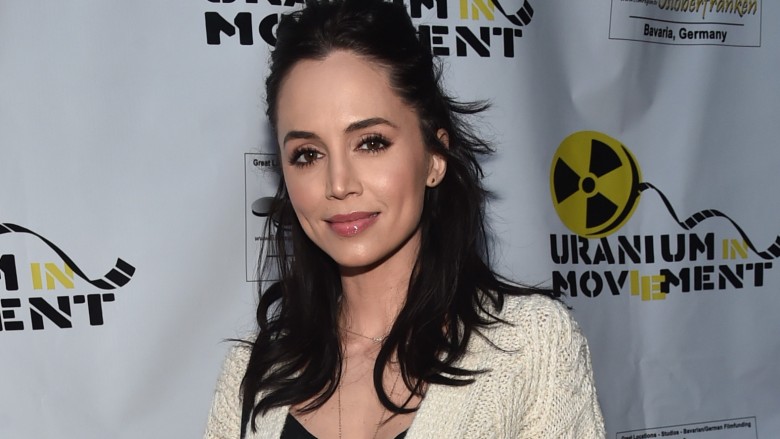 Getty Images
Eliza Dushku, who played tough girl Faith on Buffy the Vampire Slayer, revealed that she's battled both alcoholism and drug addiction in the past.
According to Us Weekly, the actress opened up about her struggles at the New Hampshire Youth Summit on Opioid Awareness on March 7, 2017. Speaking to thousands of students, Dushku, who's been sober for more than eight years, admitted that she first tried marijuana when she was 14 years old: "I loved the first time I took a drug because I loved the way it made me feel. I loved the way it made me not feel—I didn't have to feel."
But that sensation didn't last. Dushku, 36, went on to explain, "It was fun—and I loved it—until it wasn't. Drugs didn't love me. They didn't love my family. They definitely didn't love my friends that died."
Drugs also prevented her from being the best version of herself, and, she found out, her family noticed. "I remember my brother telling me he didn't want me to be around my niece because he didn't trust me," the Dollhouse actress recalled, adding, "I'm a really good auntie today. But you know what? He was right. I'm a good person, but when I did drugs and I drank, I didn't make good decisions."
Dushku, who's currently in the process of earning her bachelor's degree in sociology, advised the students before her to seek help if they're struggling with an addiction. "I'm a real badass and tough girl. It was the hardest thing in the world for me to ask for help," Dushku said, "and it was the most powerful thing I've ever done."
After her speech, Dushku took to Twitter to share one final thought: "If I said 1 thing that may have helped 1 person today- I'm grateful."