Why James Hewitt Ended His Affair With Princess Diana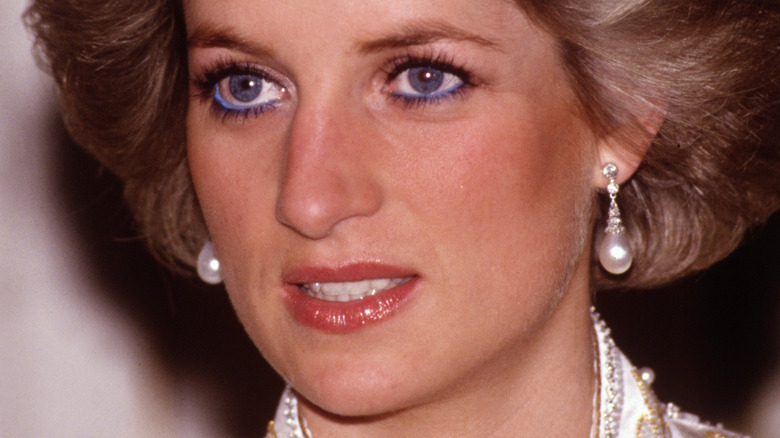 David Levenson/Getty Images
As a royal married to the future King of England, Princess Diana had access to everything one could only wish for, including the finest jewels anyone had ever seen to the most luxurious accommodations behind closed doors at Buckingham Palace. But one thing that no amount of money could buy is the comfort of knowing that someone loves and trusts you as much as you do them. That might be the reason why there was so much speculation about alleged affairs in Prince Charles and Princess Diana's marriage, as they both at times looked happier separated than together.
In fact, Lady Di confirmed that she felt so lonely in her marriage that she did find herself in the arms of her horseback riding instructor, James Hewitt. During her interview with BBC Panorama in 1995, Princess Diana shocked the world when she admitted that their relationship was more than just an illicit affair. "Yes, I adored him. Yes, I was very much in love with him," she said (via the BBC). She added, "But I was very let down."
Of course, a lot of people can't help but wonder why Hewitt decided to pull the plug on their secret relationship. And no, it's not because he was worried about cuckolding a man who would one day become the King of England. Read on below to find out why.
Princess Diana's most illicit affair was 'demanding'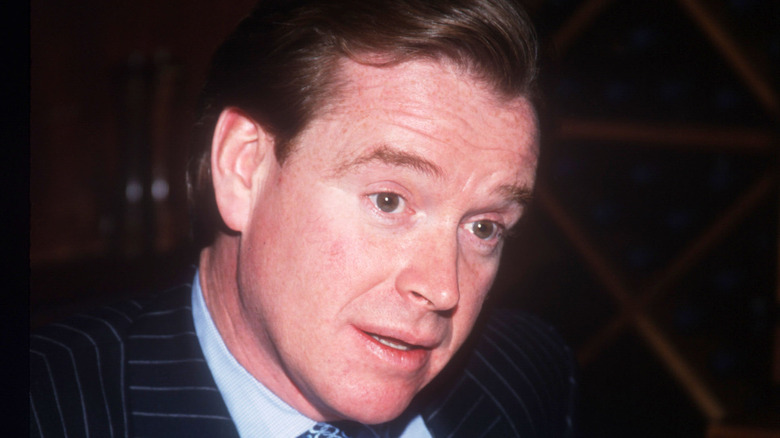 Evan Agostini/Getty Images
Princess Diana and James Hewitt reportedly began their affair in 1986 when he was asked to give the Princess of Wales horseback riding lessons. According to Anna Pasternak's 1994 book "Princess in Love," -- which, per the Independent, was written based on alleged steamy love notes sent from Diana to Hewitt — their tryst lasted five years and until 1991. Which was also a very turbulent period in Diana's marriage to Prince Charles.
According to Diana's former bodyguard Ken Wharfe's memoir, "Diana: Closely Guarded Secret," one of the reasons why Hewitt decided to end things with the Princess of Wales is simply because he couldn't keep up with her. Even though he was very enthusiastic about their relationship in the beginning, their secretive romances were beginning to become too much stress for him. In other words, their romance was getting too hot for Hewitt to handle and that's why he decided to end things.
"Ken, I need some time off," Hewitt reportedly begged to the bodyguard, according to Wharfe's memoir (via The Daily Mail). "The Princess can be so demanding."
Lady Di was left heartbroken by yet another man who couldn't commit to her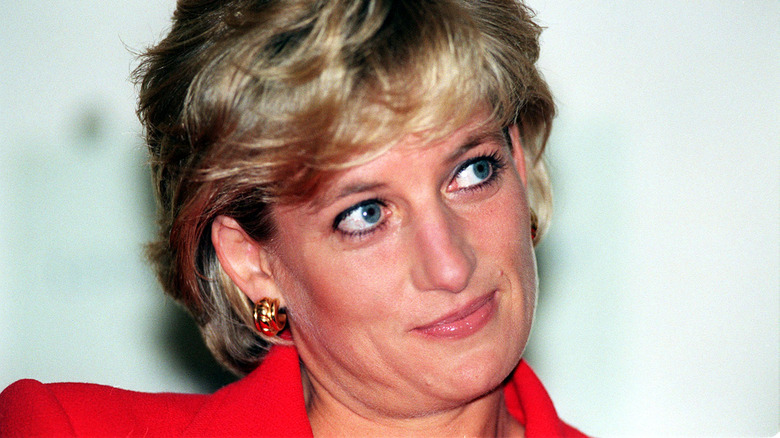 Anwar Hussein/Getty Images
Just how demanding Princess Diana was is something we might never know, nor the officer for that matter. James Hewitt got his wish when he was promoted to Major in the British Army and took a two-year posting position in Germany. His decision reportedly left Diana absolutely heartbroken, but little did she know at the time that Hewitt would later attempt to betray her. In 2003, Hewitt reportedly tried to sell his earlier mentioned personal letters from Diana to "the highest bidder," per the Daily Mail. 
He was reportedly ready to sell his collection, including two notes from a young Prince William, for $13 million. If that weren't enough, he was also reportedly the source of royal author Anna Pasternak's book, "Princess in Love" in 1994.
Being in love with a princess definitely took a toll on Hewitt's mental health as he even admitted to considering suicide after their affair had ended. Hewitt recalled (via The Telegraph), "I got in my car and loaded a few things up to get on the ferry to go to France –– to shoot myself ... And then my mother insisted on coming with me. ... So I owe her my life really." Princess Diana, of course, died in a car crash a few years later after their affair ended in 1997, owing her life to no one.
If you or someone you know is having suicidal thoughts, please call the National Suicide Prevention Lifeline at 1-800-273-TALK (8255) or text HOME to the Crisis Text Line at 741741.