Princess Diana Said This Was Her Bravest Moment As A Royal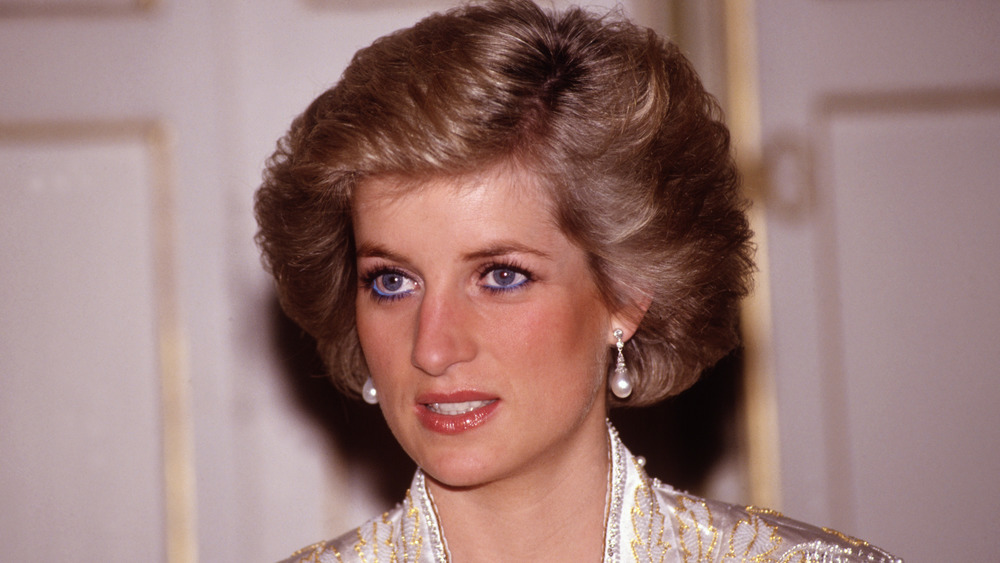 David Levenson/Getty Images
Princess Diana's legacy is living on through Netflix's The Crown, which has stirred up plenty of controversy since Season 4 dropped in November 2020. The core of the drama touches on some of the more recent chapters in royal life, including Prince Charles' tumultuous marriage to Princess Diana and his infamous affair with Camilla Parker-Bowles, as well as various political events that took place in the 1990s, per Forbes. 
Despite the fact that the royal family feels the show depicts Princess Diana and Prince Charles "in a false simplistic way to make money," as The Daily Mail reported, other sources insist that the story is "pretty close to the truth." This includes Princess Diana's former butler, who told The Sun in November 2020 that "Josh O'Connor plays Prince Charles as a rather uncaring, cold person. And I'm afraid that's what I saw behind closed doors."
While there may be three sides to every story — his, hers and the truth — it's clear that The Crown is generating renewed interest in the British royal family. And fiction aside, it's equally clear that Princess Diana proved she was a force to be reckoned with. From her work destigmatizing HIV/AIDS to opening up about her struggles with disordered eating, the Princess of Wales had countless moments of true bravery and backbone, but which one did the iconic royal call "her bravest moment?"
Princess Diana confronted Camilla Parker-Bowles at a birthday party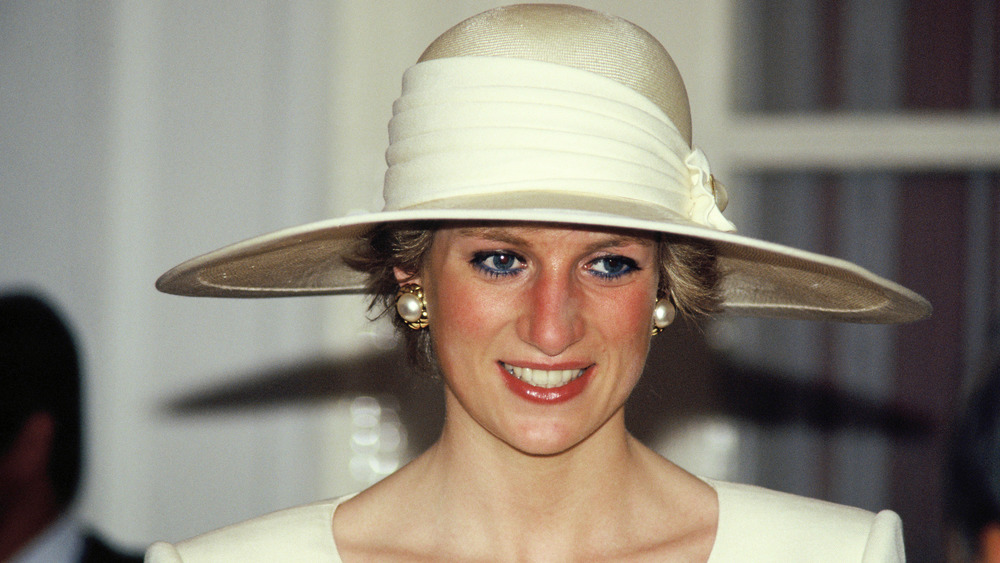 Georges De Keerle/Getty Images
In a bombshell 1995 BBC1 Panorama interview, Princess Diana spoke of her "crowded" marriage to Prince Charles and copped to her own infidelity. Though there were indiscretions on both sides of the aisle, Princess Diana did not take Prince Charles' relationship with his mistress, Camilla Parker-Bowles, lightly. In fact, the ladies once had a terse stand-off at a birthday party, something Princess Diana later referred to as "her bravest moment."
According to the documentary Diana: In Her Own Words, Princess Diana decided to make a surprise appearance at Camilla Parker-Bowles' sister's 40th birthday party, after she'd had enough of Prince Charles sneaking around behind her back. Proving just how fearless she was, Diana interrupted a conversation and asked to speak privately with Camilla. Despite feeling "terrified," Diana confronted her fears and told Camilla, "I know exactly what is going on between you and Charles." In taped recordings, Diana claims Camilla responded, "You've got everything you ever wanted. You've got all the men in the world falling in love with you and you've got two beautiful children. What more do you want?" 
Princess Diana tragically replied that all she wanted was her husband. While Prince Charles was allegedly "furious" over the encounter, Princess Diana awoke the next morning and felt "a tremendous shift," as her jealousy and anger abated. "I'd done something, said what I felt," the royal explained. It might have even been her first major step on the road to independence.