Where You've Seen Dale Sawyer From NCIS Before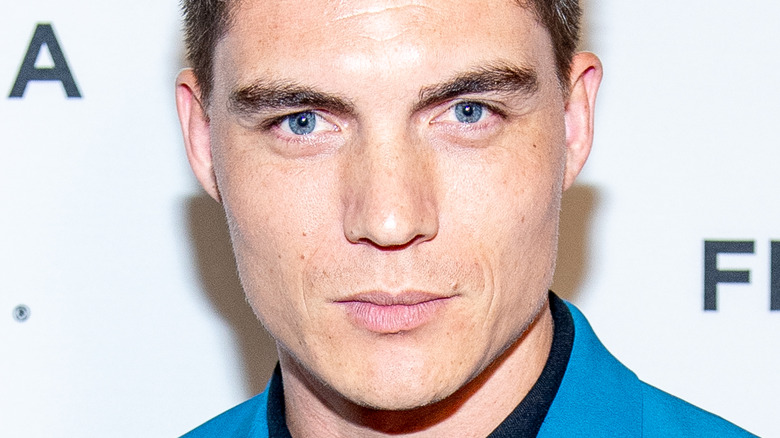 Roy Rochlin/Getty Images
The popular crime drama series "NCIS" first burst on the scene in 2003, immediately garnering a loyal and devoted fan base as its cast of characters worked tirelessly to conduct criminal investigations involving both the U.S. Navy and the Marine Corps. No small feat, indeed! As evidenced by its lengthy run, including 18 successful seasons, the show has also earned a highly coveted spot on the most-watched shows list (per Monsters & Critics). Perhaps, however, the series owes some of its long-term success to its cast of well-developed characters and the talented actors who portray them, including Mark Harmon, David McCallum, Sean Murray, Brian Dietzen, and Pauley Perrette.
It wasn't until Season 18 that a newbie joined the ranks of the veteran cast, per Showbiz Cheat Sheet. Enter: Agent Dale Sawyer — a character who was seemingly brought on to shake things up and even ruffle Agent Nick Torres' (played by actor Wilmer Valderrama) feathers a bit. But who is it that the show's bigwigs opted to cast as the new agent on the block? And is it possible we've seen him before? Keep reading after the jump to find out!
This isn't Zane Holtz's first NCIS rodeo
No, you're not experiencing a case of déjà vu. If you're wondering why the "NCIS" actor that plays Agent Dale Sawyer looks so familiar ... it's because he is. Per IMDb, this is not the actor's first "NCIS" rodeo. Zane Holtz, who portrays the new agent, actually made his debut on the series way back in 2013. According to Fandom, the Canadian thespian and model first appeared during Season 10 as Petty Officer Third Class Kevin Wyeth in an episode titled "Squall." 
But make no mistake about it — "NCIS" hasn't been Holtz's only gig. As reported by Showbiz Cheat Sheet, Holtz made a name for himself early on, first snagging a role in the widely known crime series "CSI" in 2001, before also starring in "Judging Amy" and the popular Disney film, "Holes." Then, after a brief hiatus, Holtz made a career comeback starring in "Smoke" in 2007, followed up by various other projects, including the wildly popular book-turned-movie, "The Perks of Being a Wallflower" in 2012. Pretty impressive, no?
Zane Holtz landed a big break with From Dusk Till Dawn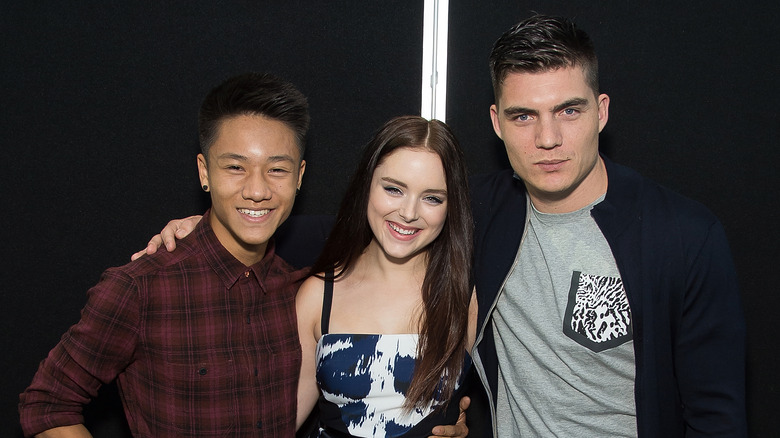 Michael Stewart/Getty Images
As reported by ShowBiz Cheat Sheet, perhaps one of Zane Holtz's greatest career accomplishments can be found in his role in the film to series adaptation "From Dusk Till Dawn," wherein Holtz portrays Richie Gecko, one half of a brotherly duo, who embarks on a crime spree before coming head-to-head with a pack of vampires. "I really loved playing Richie Gecko in From Dusk till Dawn," Holtz gushed in an interview with A Book Of. "That show was another incredible experience and an opportunity to play a bank robbing, insane vampire! That's a part I would certainly be open to revisiting if the situation presented itself," he added.
Whether or not the opportunity to portray a bad boy on the run from vampires will ever present itself again is TBD, but then again — Holtz did manage to finagle his way back to "NCIS" all those years later. So where there's a will, there's a way, we suppose.