Harry Potter Actor Involved In Head-On Collision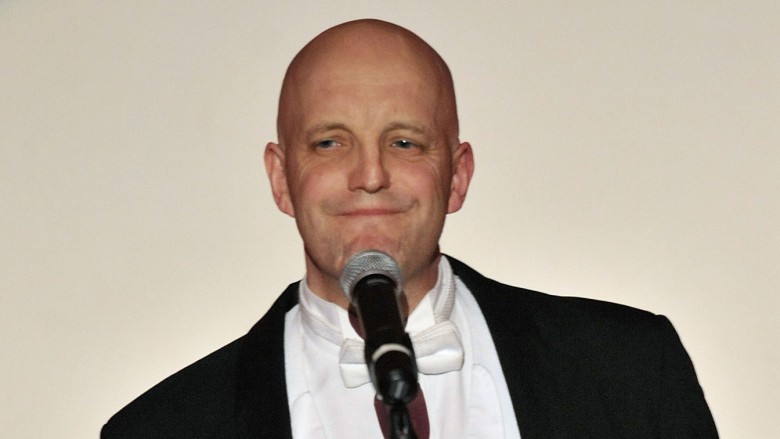 Getty Images
Jim Tavaré, who played Tom the Innkeeper in Harry Potter and the Prisoner of Azkaban, is in intensive care following a head-on car crash that left him with a punctured lung and a broken neck, among other injuries.
News of the accident broke when the 54-year-old's wife, Laura, took to Facebook to share a photo of her husband in the hospital prior to his first surgery. The picture shows Tavaré lying on his hospital bed wearing a neck brace with cuts on his forehead as well as lacerations and bruises on his arm and hand. Despite his severe injuries, he still manages to give a thumbs up for the photo. Along with the image, Tavaré's wife revealed details of his injuries in the caption:
"This is Laura here. Now that his family have been informed, Jim has asked me to let you all know that he was involved in a serious car accident yesterday, a head on collision," she wrote. "He's currently in ICU intensive care. He has 15 broken ribs, fractures in both breastbones, a punctured lung, multiple breaks in his right leg, and a broken neck. He's had 2 blood transfusions so far and is about to go in for his first surgery. This is for real, not a movie role. Please hold some good thoughts for him as he fights his way out of this."
No more updates have been posted to the Facebook page since the initial news was revealed on Tuesday, March 9.
Tavaré is an English-born actor and comedian who moved to Los Angeles with his wife and their two children after a successful stint on Last Comic Standing 6. Since then, he's appeared on Californication, Pudsey: The Movie, and more.
We're sending good thoughts to Tavaré and his family.