The Supposedly Shady Way Adam Levine Dumped His Ex-Girlfriend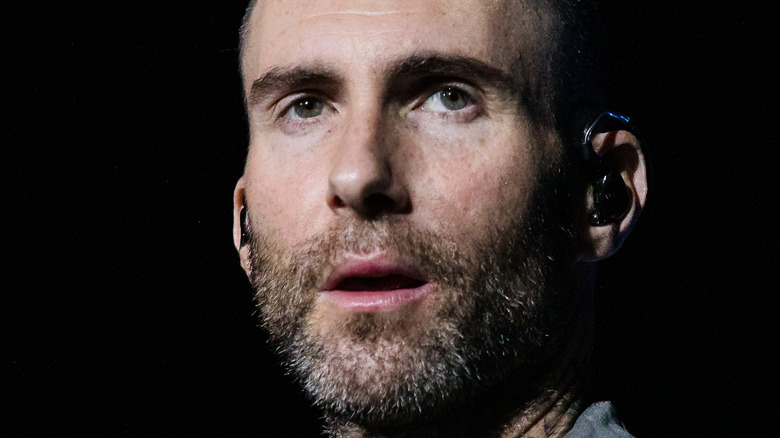 Mauricio Santana/Getty Images
Hollywood relationships are notoriously scrutinized, and the breakups even more so. From the who broke up with who to the how and why behind it all, we're all are suckers for the juicy details. And although many breakups have been pretty amicable, others have been downright dirty. Breakups are never easy, and even celebrities don't always get it right.
One celebrity who's not had the best breakup track record is Adam Levine. Over the years, he's become quite the family man alongside his wife, model Behati Prinsloo, with whom he shares two children. Unfortunately, the Maroon 5 frontman has fallen trap to some breakup no-nos in the past. Before he got married, Levine had quite a colorful dating history, with many of his past girlfriends being models. Previous romances include Cameron Diaz, Lindsay Lohan, and Maria Sharapova. But there's one famous face Levine was less than gentleman-like to and supposedly dumped in one of the shadiest ways possible. 
Does Adam Levine have a bad dumping habit?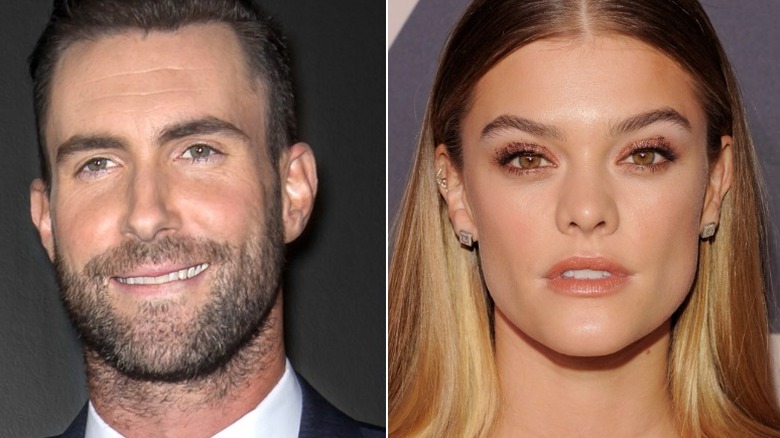 Shutterstock
Although the Maroon 5 singer may have a way with the ladies, it turns out Adam Levine may not be the politest boyfriend or ex-boyfriend. Case in point: In 2013, everyone was surprised to find out Levine was engaged to Behati Prinsloo — and, as it turns out, no one was more surprised than his ex-girlfriend, Danish model Nina Agdal. 
So, what are we talking about exactly? Levine supposedly notified his ex of his upcoming nuptials via in a very informal way. A close source told Us Weekly: "Adam just went MIA on Nina and stopped answering her calls. He finally told her about Behati in a text message." Agdal and Levine first got together in 2012, sometime after Prinsloo and Levine broke up before they reunited again and became engaged. The timeline is a little unclear, but it seems that Levine's relationship with both women could have overlapped.
Dumping via text seems to be a bit of a habit for Levine as he allegedly broke up with Jessica Simpson back in 2006. Of course, these are just rumors — only the singer and his exes know the truth!