Parenthood's Peter Krause Almost Missed His Chance To Date Lauren Graham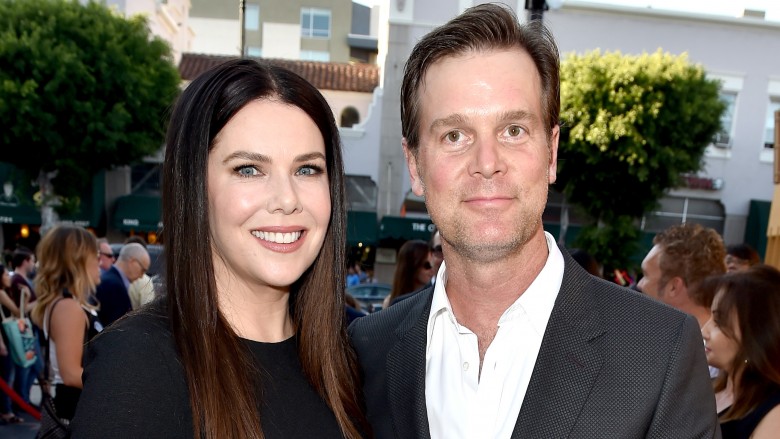 Getty Images
Actor Peter Krause may not be the best at picking up on signals.
On Live With Kelly, the Catch star spoke with host Kelly Ripa and guest co-host Christian Slater about his relationship with Gilmore Girls (2000-2007) actress Lauren Graham. And apparently, Krause missed his chance with Graham the first time around.
"We had met on a show called Caroline in the City—a Lea Thompson show back in the day," Krause, 51, told the hosts. "We were guest-starring...She had me move some furniture into her apartment for her back then. She had got some thing. I didn't catch the signal."
Luckily for Krause, both he and Graham, 49, would later join the cast of NBC's Parenthood (2010-2015), earning him a second chance. However, since Krause and Graham played brother and sister–two of the core four Braverman siblings–on the hit drama, Krause admits, "We kept things pretty quiet."
Graham previously opened up about her adoration for her boyfriend, revealing that humor is truly the way to her heart. "I mean, he's really my favorite person to talk to," she told People magazine. "And he always makes me laugh. He's really, really funny."
In an ironic twist of fate, Graham shared that actress Kelly Bishop, who played Graham's mother on Gilmore Girls, encouraged her to date Krause–before she even landed the Parenthood gig.
"From the start of the show Kelly named herself my TVM, or TV mom, by which she meant she was taking her character's role seriously, beyond the pages or sets and out into the real world," Graham wrote in her memoir, Talking as Fast as I Can: From Gilmore Girls to Gilmore Girls (and Everything in Between) (via Entertainment Weekly). "In a maternal, protective way, she found most of my boyfriends at the time lacking, and once told me I needed someone who was more my equal, like 'that wonderful actor on Six Feet Under.'"
Krause played the character Nate Fisher in Six Feet Under (2001-2005) for the duration of its five seasons.
Seems like their romance was simply meant to be.