The One Direction Song That Was Actually Written By Kelly Clarkson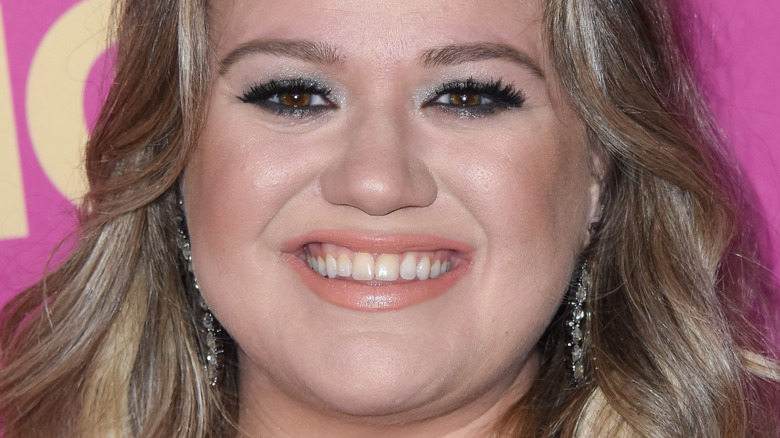 Shutterstock
After One Direction first formed on the British competition show "The X Factor" in 2010, the five-man pop band, consisting of Harry Styles, Niall Horan, Liam Payne, Louis Tomlinson, and (formerly) Zayn Malik, went on to become global superstars with dedicated fans. Although One Direction released their last album, "Made in the A.M.," in 2015 before disbanding the following year, the group has still kept a pulse on the cultural zeitgeist — with members like Styles and Horan forging solid solo careers.
In 2011, one year after their televised formation, One Direction released their debut album "Up All Night," which reached the No. 1 spot on the Billboard 200 chart. However, behind the scenes, the band received some songwriting help from another singing competition alum. Kelly Clarkson, who won the first season of "American Idol" in 2002, provided the five boys with a song that didn't quite fit her own discography — and even the biggest Directioner might not know which one it is.
Kelly Clarkson was approached by Simon Cowell for a One Direction song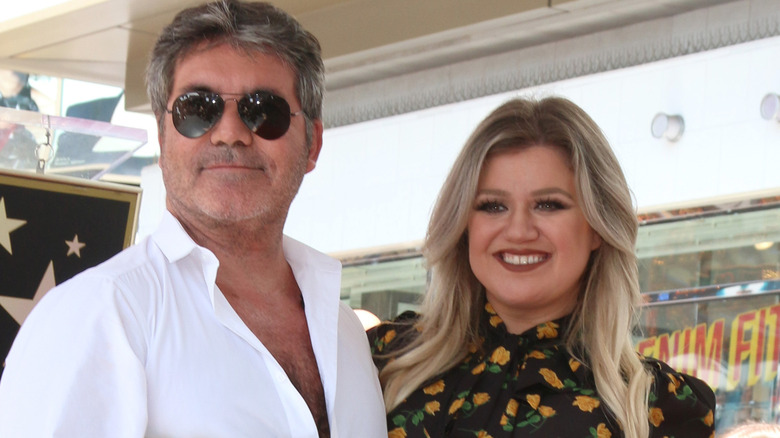 Shutterstock
"The Voice" judge Kelly Clarkson contributed the song "Tell Me A Lie" to One Direction's 2011 debut album, "Up All Night." However, the story of how it came to be may surprise diehard fans. Clarkson was the original songwriter of the tune, alongside Tom Meredith and Shep Soloman, per Genius. Clarkson told UK newspaper the Daily Star (via Press Party) in 2012 how the tune ended up in the hands of the then-budding artists. 
"When Simon Cowell put me forward to write for One Direction, I said: 'Let me hear them first'. Simon has been really supportive since I won American Idol. 'Tell Me A Lie' is the cut I've got on 1D's album, as I like the story of them, how they came together as a group," Clarkson explained. "While I wrote the song for me, it didn't fit in the current album, as I never want an album to sound like one thought," she continued. The album she was likely talking about was "Stronger," which came out in 2011 and was the singer's fifth studio album. 
Kelly Clarkson was a One Direction fan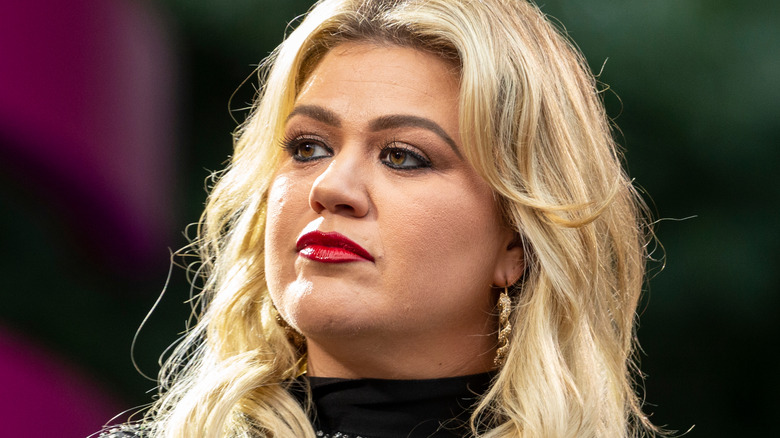 Shutterstock
In addition to being in touch with Simon Cowell, Kelly Clarkson was also a fan of One Direction prior to signing the rights to her song "Tell Me A Lie" over to the group. Clarkson gushed about her love for them to the Daily Star (via Press Party), saying, "One Direction have worked so well in America as well as the UK because people love a story, plus they have this innocence about them that attracts people. There's a lot of British talent doing well in America right now," she said. 
Clarkson also told Capital FM in 2012 about her love for "Tell Me A Lie" after not putting it on her 2011 album. "​​It's a really cute song, I love it. I loved that they liked it. They sound really great on it. I already have it — I'm so VIP with my copy on my computer! It does sound really good," she said. Clarkson's supposed initial demo of "Tell Me A Lie" was eventually uploaded to YouTube in 2012, allowing fans of both artists to experience different interpretations of the song.